A Cabo Regular: Fishing Trip Report & Villa Fiesta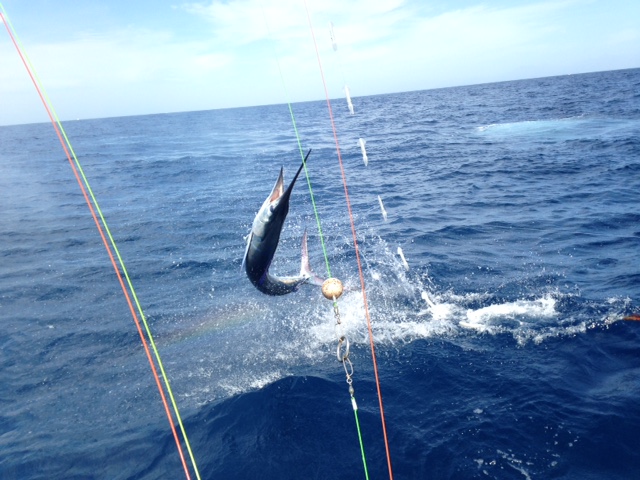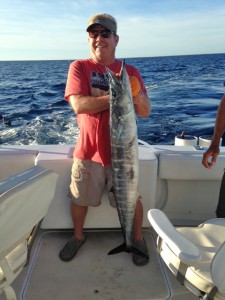 Michael is one of our loyal clients and vacations several times a year in Cabo San Lucas with family and friends. Here, he shares what keeps him coming back and what he enjoys so much about Villa Fiesta, his "home away from home."
We flew into Cabo at the beginning of November and were pleased to find the airport under repair but fully functional following the impact of the storm in September. The locals were really happy to see all of us.
We took advantage of the free ride to Villa Fiesta in Pedregal provided by Earth, Sea & Sky Vacations (CaboVillas.com). Victor greeted us with margaritas and snacks as we found the villa immaculate. We settled in quickly having taken advantage of the pre-stocking service. We had all of the amenities of home.
The first night we went to dinner to Bar Esquina as suggested by our Cabo Specialist Jessica, who also handled all of our trip plans to perfection. Food, drinks, music and atmosphere were perfect, we actually went back twice. Try the short ribs or lamb chops delicious!
Villa Fiesta was our home away from home. We used 3 of the 4 bedrooms and each had an ocean view and en suite bathroom. Daniella our housekeeper was terrific and you will never want for clean towels. The kitchen has it all and we ended up eating in the villa 3 nights. Days were spent lounging around the pool watching whales jump, fishing boats come and go, or sunbathing while listening to the stereo piped out to the pool area. Suzanne Morel Face & Body Care provided masseuses on two different occasions and nothing beats a good rub while gazing at the ocean.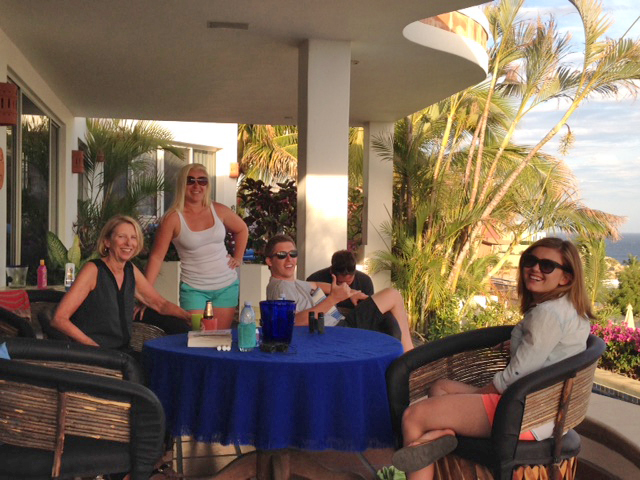 Fishing was fantastic! We caught more dorado than we could eat and gave several away to locals. We also caught marlin, tuna and wahoo during 2 trips out. Twice we took fish to Soloman's Landing Restaurant and had them prepare dinner. Wahoo medallions grilled with Soloman's special spices is now my favorite fish dish – unbelievable!
We rented a car that Jessica had delivered to the villa and took a day trip up the coast. We visited Todos Santos and strolled the many art shops, but the highlight was Cerritos Beach Club. A funky little enclave with a beautiful swimming beach. You can rent surfboards, bogeyboards or just sit and enjoy the beach. There is a restaurant that is good and fun and on weekends there is live music. Take your swimsuit and plan on spending the day. (Fish tacos aren't bad either.)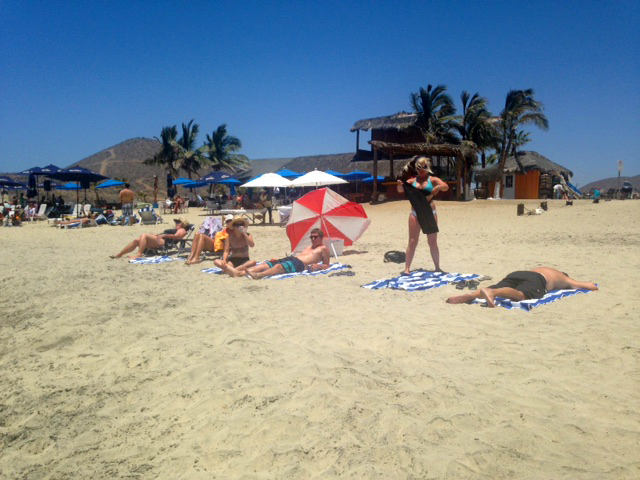 We have used Earth, Sea & Sky Vacations for over 10 years and couldn't be happier with their service and attention to detail.  In fact, we already have two more trips planned in February and May!
More About Villas Fiesta…
More About Fishing in Los Cabos…