A Picture-Perfect Getaway at Villa Perla
Last year, Vicki S. of Eau Claire, WI won our 2011 Photo Contest with this amazing shot of a breaching humpback whale in the waters of Los Cabos. This year, she got to take advantage of her fabulous grand prize of an amazing getaway at beautiful Villa Perla, located in the exclusive community of Pedregal in Cabo San Lucas. Here, she shares some of the highlights of her vacation!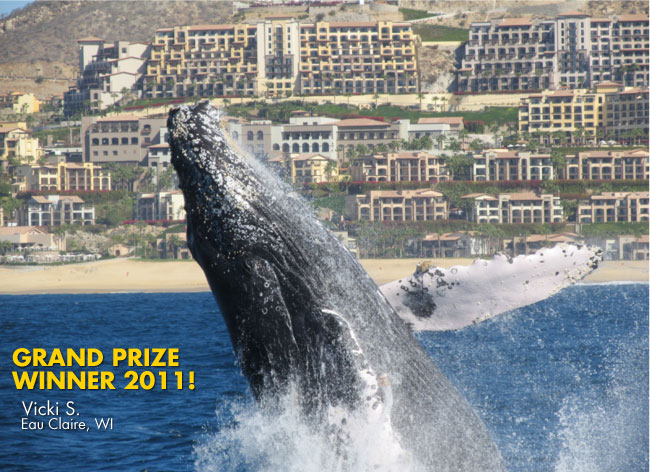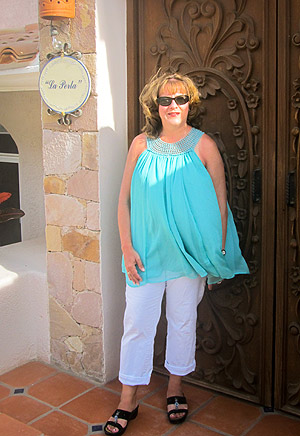 Was this your first time in Los Cabos?  I came to Los Cabos for the first time in January, 2005 for a legal seminar.  I went to a timeshare presentation with a friend because it was raining out (the only time I have ever seen it rain). I fell in love with Cabo and bought at the Ridge at Playa Grande before it was even built.  I have been coming to Cabo every February since then.
What did you love most about Los Cabos?  I am just fascinated by the perfect weather, the friendly and warm people, and how safe I feel in Cabo. It is always the best week of my life, and I look forward to coming back every year.
What did you enjoy about staying at Villa Perla?  We really enjoyed staying in Pedregal, having only stayed at hotels/resorts in the past. The privacy at Villa Perla was also really nice (4,000 sq. ft. all to ourselves). It was a beautiful villa, with phenomenal views of the Pacific.  We really felt like we were living the good life!  It was truly a home away from home.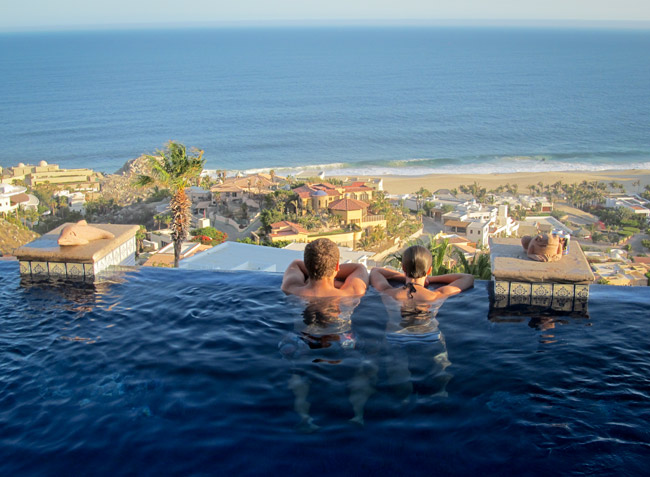 How does villa vacationing compare to staying in a hotel?  We really enjoyed all the space; the amenities we had at the villa (prestocking of groceries; 24/7 concierge; privacy); and just the feeling that it was a home as opposed to just a hotel room. For those five days, it really felt like we lived there, rather than just visiting.
Do you have any favorite activities, restaurants, etc. in Cabo?  Our favorite activity in Cabo is whale watching.  We love going out on the Buccaneer Queen, whether it is for whale watching or for a sunset cruise.  We also love sitting on Médano Beach and interacting with the beach vendors. As far as favorite restaurants, we love Romeo y Julieta, Pancho's, Soloman's Landing and Sunset da Mona Lisa.  I also love watching the cruise ships come into port and leave. Cabo is such a vibrant and exciting place!