Award-Winning Fisherman Seeking Bisbee Tournament Team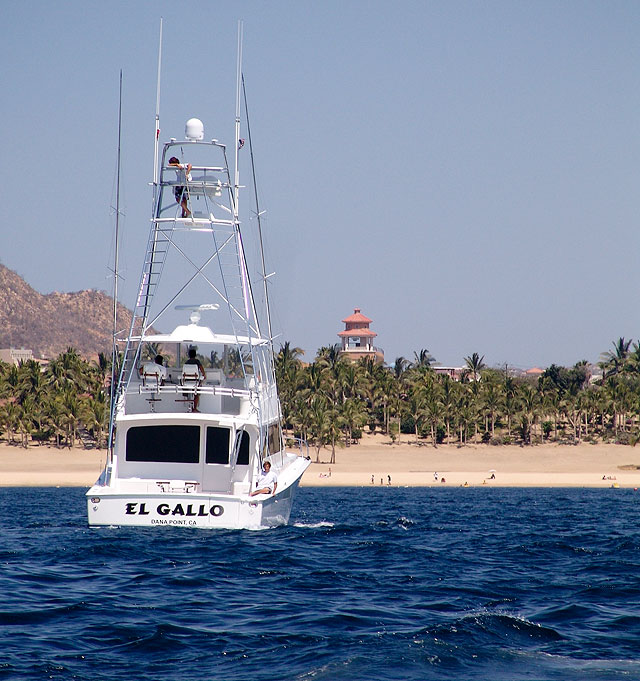 It was in 2003 when Brady Bunte, a seasoned fisherman, reeled in a monster 565-lb. marlin during the world-famous Bisbee's Black & Blue tournament. That one brag-worthy blue marlin was a million-dollar win for Bunte. This annual tournament draws some of the best anglers in the world looking to catch the heaviest qualifying black or blue marlin for some truly impressive cash prizes. Through the years, Bunte has remained a strong presence on the tournament circuit. Now, Bunte is looking to gather an experienced team to compete in this year's upcoming Black & Blue taking place Tuesday, October 23–Saturday, October 27, 2012.
With an illustrious history in Los Cabos for over 30 years, the Bisbee's tournaments are adrenaline-fueled events celebrating the long heritage of Baja as a fishing destination like no other. Long known as the "marlin capital of the world," Los Cabos is a sport fisherman's dream destination, with an abundance of various species of marlin present in the waters of the Pacific Ocean and Sea of Cortez. The Bisbee's tournament shotgun start is an unforgettable sight, with competing fishing boats racing out in the early morning in search of their prize marlin.
Bunte, owner of vacation rental Villa Hayden, is seeking experienced anglers this year to complete his Bisbee team. Bunte says, "I'm putting up my beautiful 61-ft Viking 'El Gallo' as well as the fuel and my professional crew. This is a great opportunity for fishermen looking to take part in this amazing event." El Gallo offers state-of-the-art equipment and a professional fighting chair.
Participants in Bunte's team must chip in toward entry fees and jackpots as follows (two options):
All levels except the Release Division and $10k Daily Jackpot = $31,100 / 4 team members = $8,275 each
OR
All levels except the Release Division = $61,100 total / 4 team members = $15,400 each
For information on joining Bunte's team, contact us and reference fishing tournament.