Bisbee's Fishing Tournaments in Cabo: Book Your Villa Now!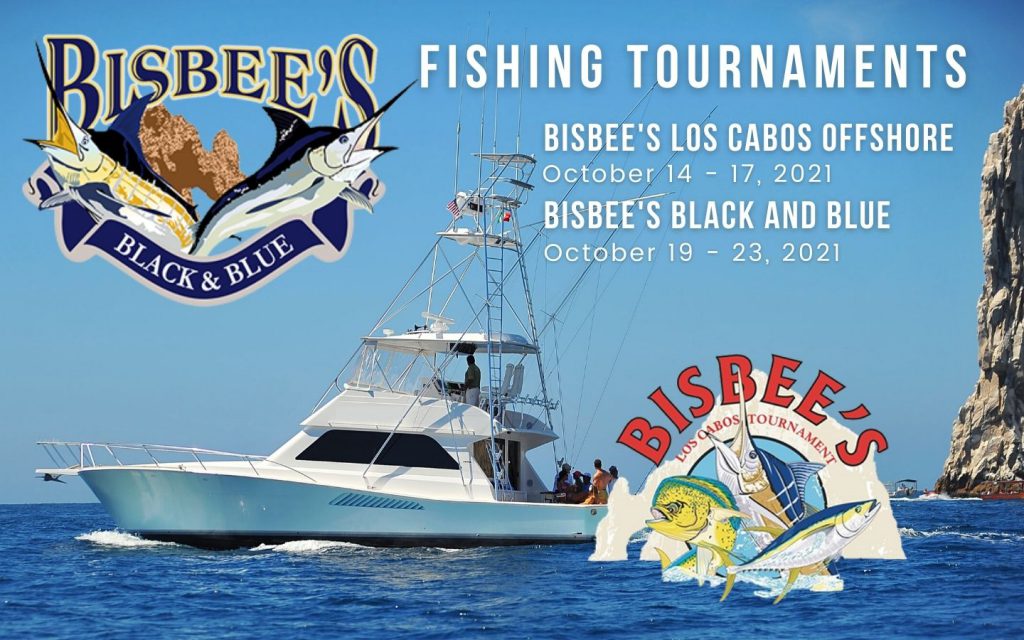 October brings the return of two of Cabo's most celebrated sport fishing events. Bisbee's Los Cabos Offshore Tournament will take place October 14-17, 2021 and Bisbee's Black and Blue Marlin Tournament takes place October 19-23, 2021.
These world-famous tournaments bring anglers from all over the world to compete for cash prizes while simultaneously raising money for worthy charities. One of the world's top fishing destinations, Los Cabos has long been known for outstanding marlin, tuna, and dorado fishing. The autumn months are prime time for fishing in Cabo.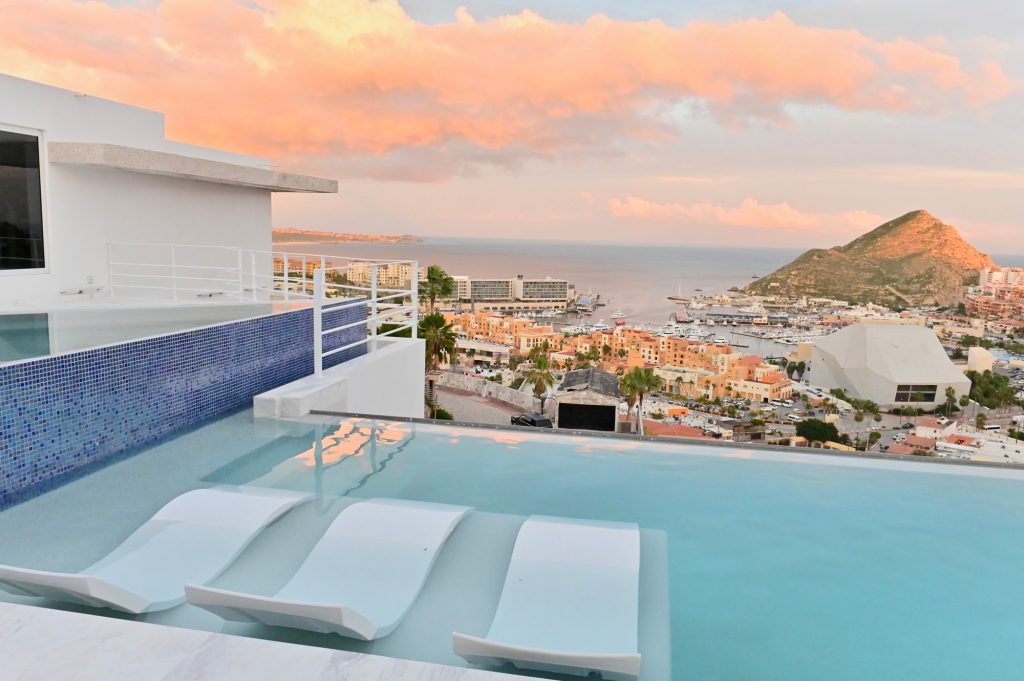 A Cabo villa rental offers an ideal home base for your fishing trip in Cabo. Featuring comfortable floor plans, beautiful views, great amenities, and private pools, many of our Cabo San Lucas villas also offer easy access to Cabo's world-class marina where fishing charters depart each morning.
Search Cabo Villa Rentals
Search Fishing Charters
A few of our available villa rentals for Bisbee's Tournaments
---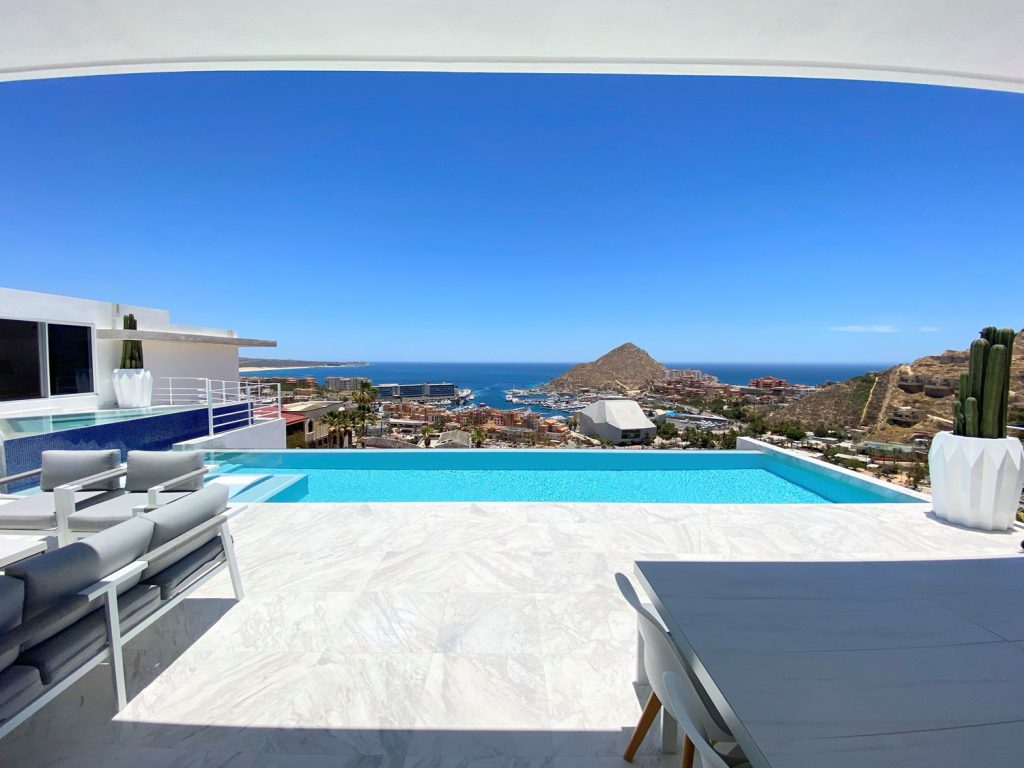 Villa Tanzanita de Law
From $1,850/night
9 Bedrooms / 9½ Bathrooms / Sleeps 28
With awe-inspiring views of Cabo San Lucas Bay, the marina, and Land's End, this stunning modern villa offers an unbeatable location.
---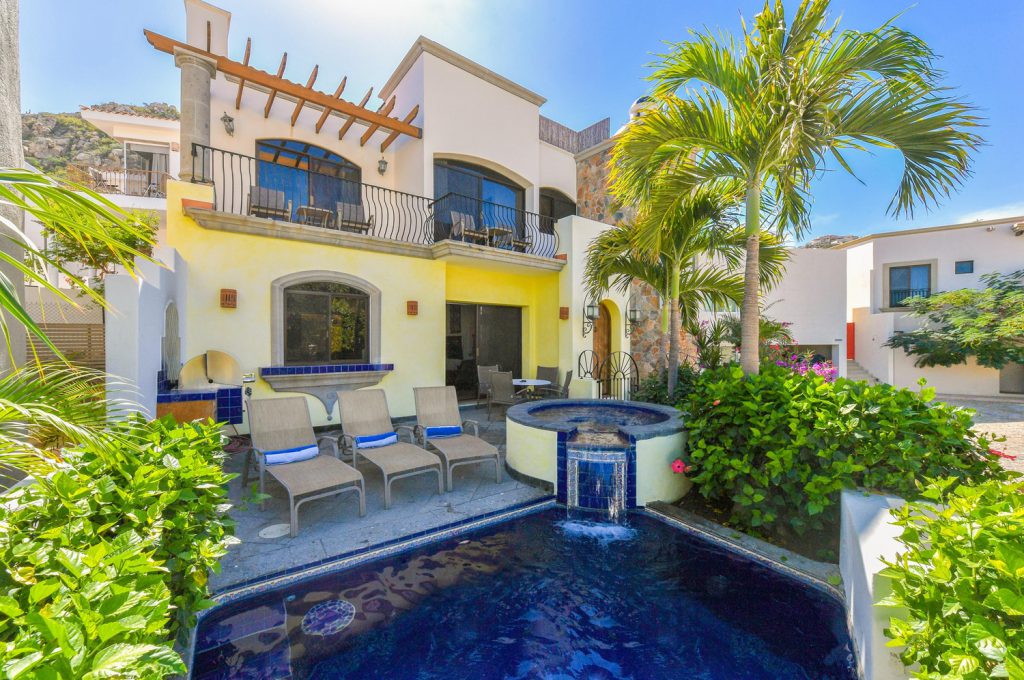 Villa de Tres Hermanas
From $420/night
4 Bedrooms / 3½ Bathrooms / Sleeps 8
Just a short walk to downtown Cabo San Lucas, the marina and the beach, Villa de Tres Hermanas is ideally situated for fun.
---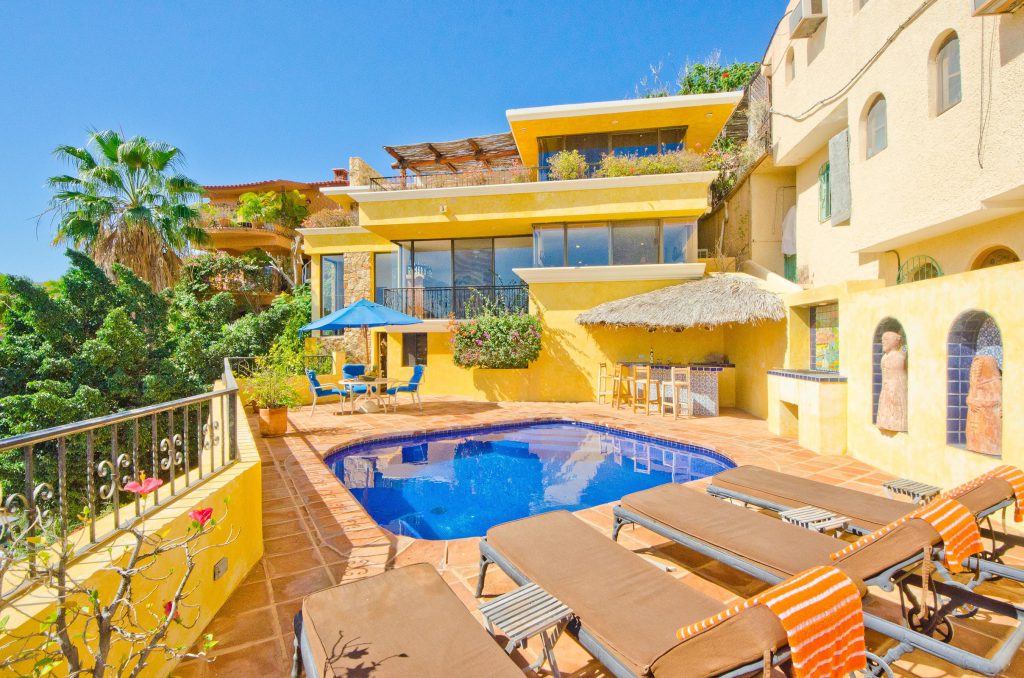 Villa Tequila
From $450/night
3 Bedrooms / 3 Bathrooms / Sleeps 10
With a convenient location in Cabo San Lucas and all the amenities you need for a comfortable stay, this villa is a great value.
---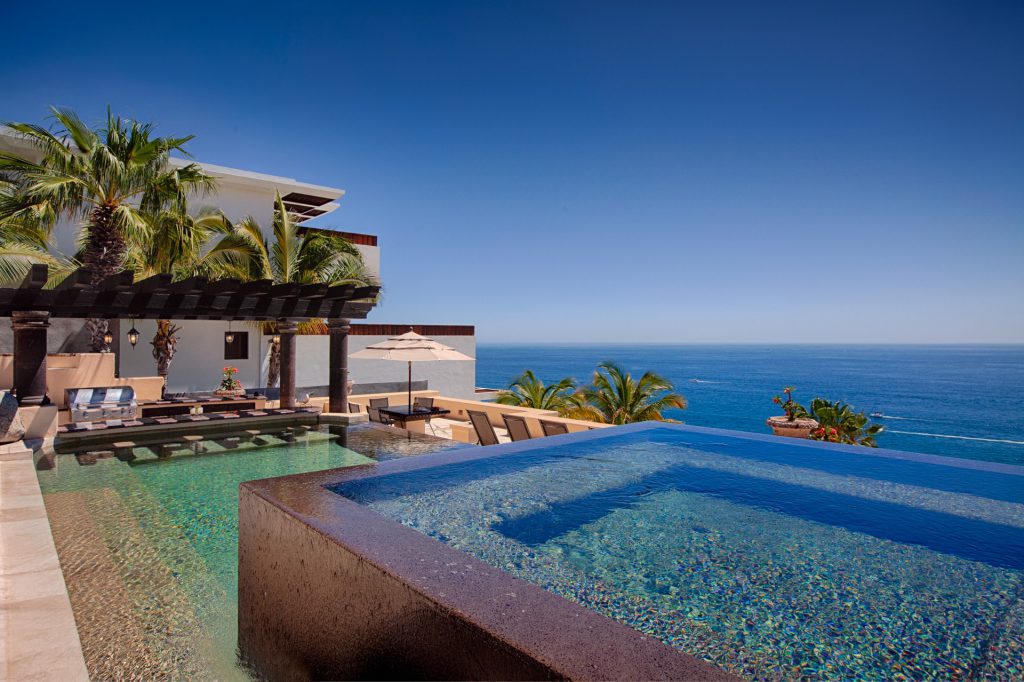 Villa Gran Vista
From $1,920/night
7 Bedrooms / 7½ Bathrooms / Sleeps 7 couples or 7 singles
Dramatic Pacific Ocean views are yours at this fabulous 7,500-square foot property located in the upscale Pedregal community.
---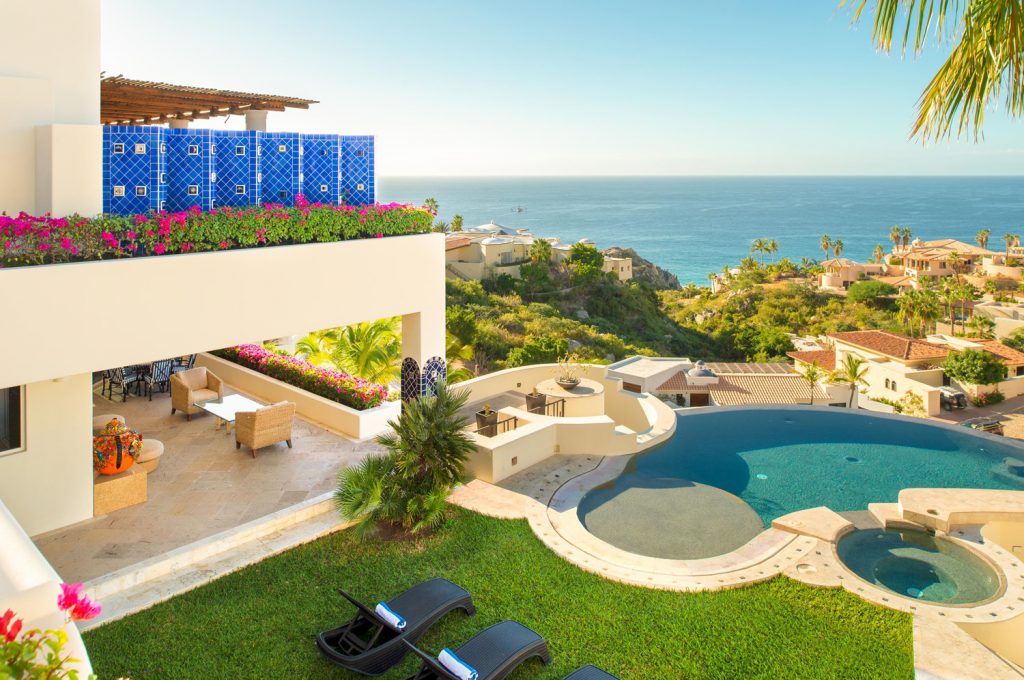 Villa Perla de Law
From $1,400/night
5 Bedrooms / 5½ Bathrooms / Sleeps 14
Admire the unforgettable ocean views from your lounge chair, the swimming pool or the jacuzzi at Villa Perla de Law.
---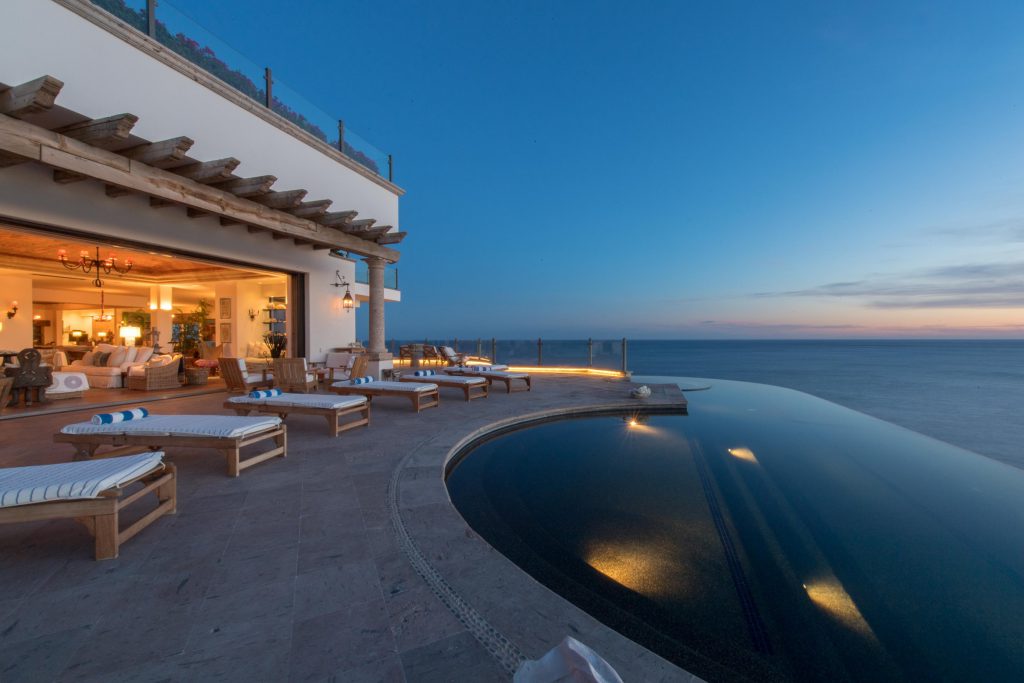 Villa Turquesa
From $5,500/night
9 Bedrooms / 11 Bathrooms / Sleeps 20 adults/singles + 8 children
Exceptional luxury awaits at this villa located in a dramatic hillside setting overlooking the Pacific Ocean in Cabo's Pedregal neighborhood.