Cabo Trip Report: A Sister Getaway at Sandos Finisterra
Ana is one of the superstars on our team. Recently, she took a wonderful vacation getaway in (where else?) Los Cabos, of course! Here she shares some highlights of her fun-filled Cabo getaway with her sister.
Where did you stay? My sister and I stayed at the Sandos Finisterra Los Cabos. This spectacular all-inclusive resort has an amazing location in Cabo San Lucas.
What were some highlights of the resort? Sandos Finisterra is a beautiful resort. The staff was amazing. They really know how to make people feel like royalty. The grounds were impeccable. The pools were very clean and the swim-up bar was a blast during the day! Our room had a wonderful view of the marina, which allowed us to watch the dolphins at Cabo Dolphins play in the mornings and see the downtown and marina lights sparkling at night. That added a really special touch!
Were you celebrating anything? I went with my sister Leslie and we were celebrating her birthday which is on Cinco de Mayo. The staff at Sandos Finisterra went above and beyond to make her day very special! The hotel even sent up a complimentary bottle of wine to our hotel room along with a delicious dessert so she could have a candle to blow out to make her special birthday wish come true!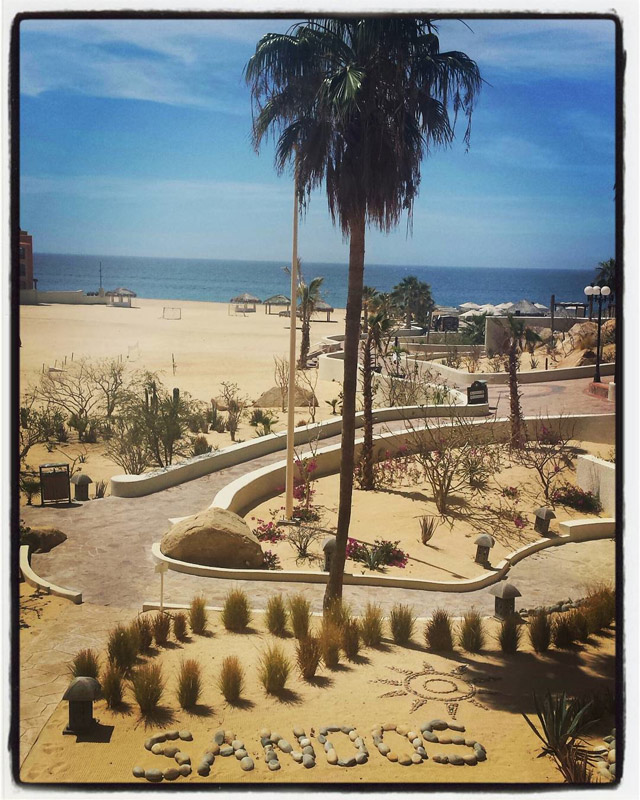 Did you do any activities you could recommend? We really enjoyed a sunset sail on the Rissalena Catamaran! Laura and her crew were the best! They provided a wonderful dinner and cocktails galore. It was a very intimate sail with only about 20 people total on the catamaran, which is just how I like it! The captain took us out to see Pelican Rock, The Arch, Lover's Beach & Divorce Beach. The sunset sail was so much fun; I will definitely do that again!
Any local recommendations? Leslie and I were lucky enough to be able to hit a few hot spots this trip. We dined at Hacienda Cocina, which has a beautiful location in the heart of Cabo overlooking Médano Beach. The food, service & the view were amazing. We also went to Bar Esquina for cocktails, appetizers & dinner which was a lovely and chic restaurant located inside the Bahia Hotel. We also made it a point to enjoy the legendary fish tacos at Gardenia's twice during our trip. The next time I go back there, I am definitely going to try the shrimp molcajete !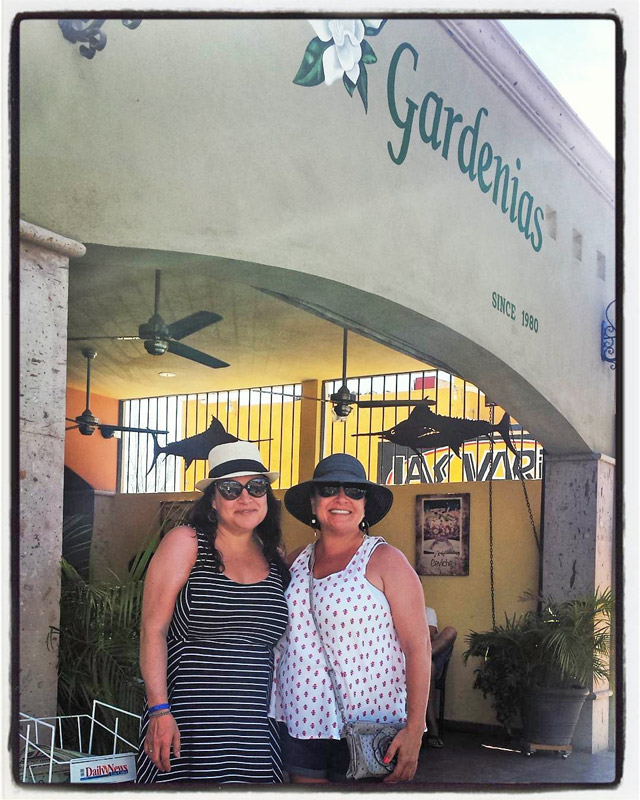 Anything else you'd like to add? Cabo is such a friendly and fun place to visit! I can't wait to start planning my next vacation. There is so much to do for every kind of person. I love Cabo! We also had the unforgettable opportunity to visit Villa Bellissima for an afternoon, one of the finest vacation rentals in Cabo San Lucas. It was definitely a highlight.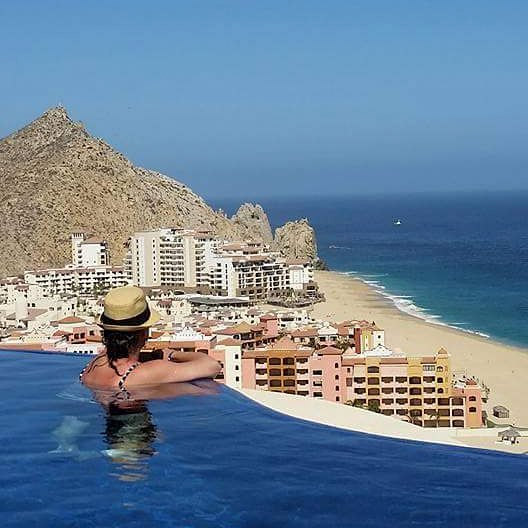 More Information:
Sandos Finisterra Los Cabos
Villa Bellissima