Cabo's Cuban Songstress: Rosalia de Cuba's Music Enchants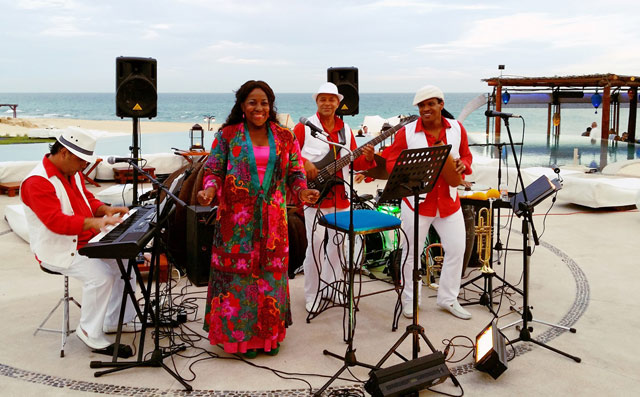 Visitors dining at the lovely Puerta Vieja restaurant or the Tropicana Inn in Los Cabos, staying at the glamorous Las Ventanas al Paraiso, or visiting a number of other local Cabo hotels may have the unexpected pleasure of hearing the unforgettably soulful sounds of Rosalia de Cuba and her talented band. Rosalia has become a well-recognized name in the region, known for her captivating blend of Latin sounds delivered with warmth and passion. In a destination famed for its luxurious amenities and vibrant nightlife, Rosalia has infused a romantic spirit into the entertainment scene in Cabo. We talked to Rosalia about what brought her to Los Cabos and what has influenced her hauntingly beautiful sound.
What brought you to Los Cabos and why did you decide to stay here? In 2007, the owners of the Tropicana Inn in San José del Cabo saw me perform in Guadalajara. They liked my show so much that they invited me to come perform at their property in San José. When I arrived in Cabo, it was love at first sight. I was captivated by the beauty of the region, the combination of ocean and desert, the blend of a small town feeling and glimpses of a big city, the scenery and the tranquility. I knew that this was the place I was looking for, and I've been here for 8 years. It is a blessing to live in Los Cabos!
When did you start singing? I have been singing since I was a little girl in my native city of Cienfuegos, Cuba. I would sing in the children's choir. I have always loved music. I studied musical theory, music appreciation and musical history. For a few years, I diverted from music and studied economics but I couldn't resist music for long. I returned to singing which is my true love.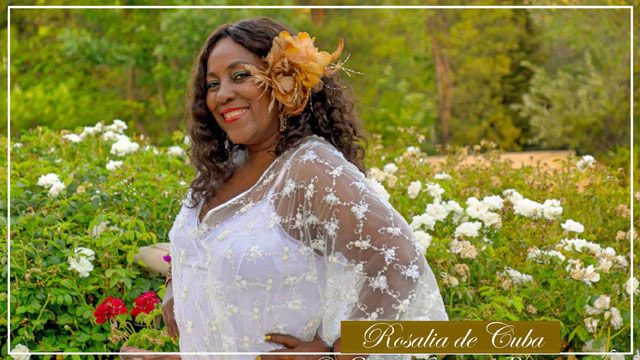 What types of music have influenced you? I love traditional Cuban music, jazz and blues. From my country, I am a faithful fan of Beny Moré, Celia Cruz, Bola de Nieve, Elena Burke and Orquesta Aragón. I love all of the Cuban rhythms that originated in the 1950's, such as bolero, mambo, chachacha, danzon and rumba. I have many influences from music of the United States from the 1940's through the 1970's from artists like Billie Holiday, Luis Armstrong, Frank Sinatra, Gladys Knight and Tina Turner. Edith Piaf is another influence.
How would describe your music? My music is eclectic, it's a fusion of all my musical influences and is a combination of Cuban rhythms and world music. I will sing a Billie Holiday song with guitars, maracas and bongo and then move on to a classic of rock like "Have You Ever Seen The Rain" delivered in a rhythm of Guaguancó. I sing what I love because it's a unique form of transmitting a sentiment for me.
What are some of the usual spots you and your band perform in Los Cabos? We perform at many hotels in Los Cabos, restaurants including Templo, clubs, etc. Lately, I've been performing at Las Ventanas al Paraiso, Puerta Vieja Restaurant and at the Tropicana Inn in San José del Cabo.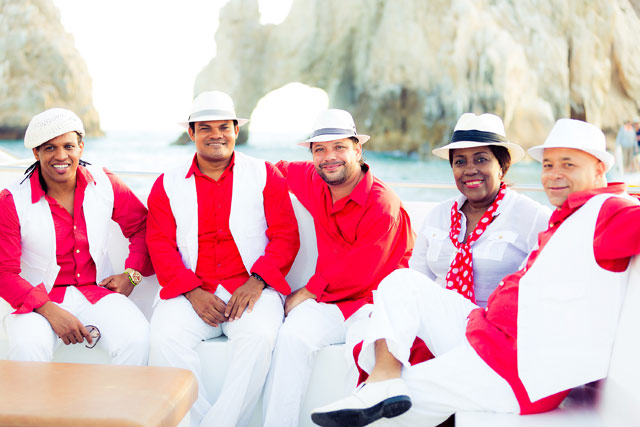 Do you have any favorite local recommendations for visitors to Los Cabos? I love strolling along the marina in Cabo San Lucas, enjoying an ice cream at Señor Sweets, having dinner at Templo and shopping at Puerto Paraiso mall. On Sundays, I love dining at Villa Serena. Thursdays are great for enjoying the art galleries in the evening in San José del Cabo. Fridays are great for dinner at Puerta Vieja along with some live Cuban and international music. Taking a cruise on Cabo San Lucas Bay is a "must do" so you can truly say you've visited paradise.
For more information about upcoming shows, visit: RosaliadeCuba.com
Photos courtesy of Rosalia de Cuba