Exploring Cabo San Lucas: Aerial Video & Photos
Guest blog: Text by Grace Guy / Photos & Video by Romeo Durscher of Visual-Aerials
I got to spend a week in Cabo San Lucas this summer. It was my first time in Mexico, not to mention the tourist hotspot that is Cabo.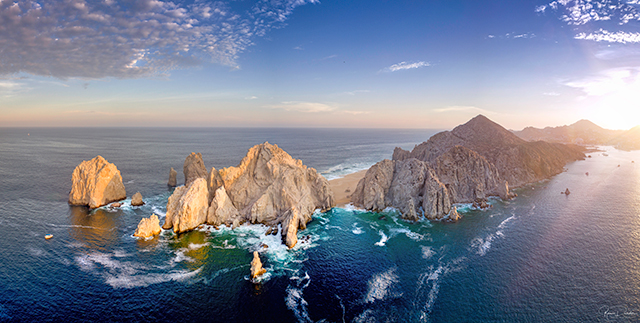 We flew into the Los Cabos airport from California on a Saturday morning. The plan was to check out of the routine and capture some of Cabo's beauty on camera; both from the ground and in the air.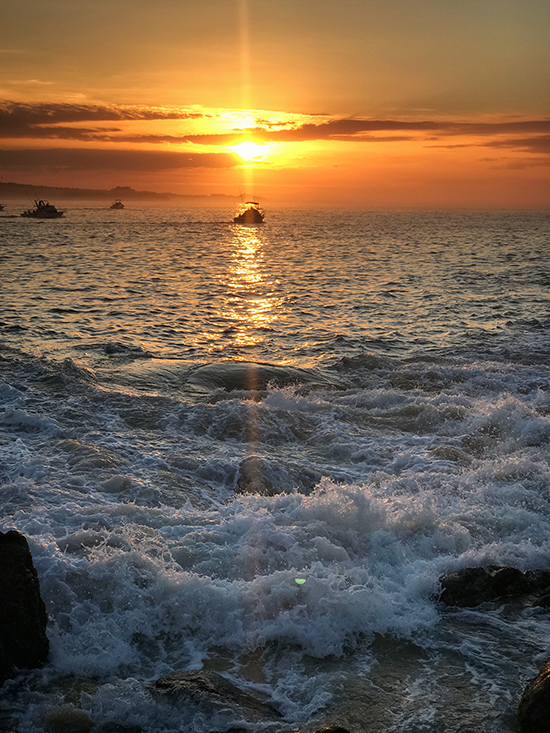 After getting through the immigration line (which moved surprisingly quickly), we easily found our pre-booked driver and started en route to our resort, Villa del Palmar Beach & Spa Resort. The drive along the coast road gave us our first glimpse of Cabo's panoramic coastline. Blue and green rolling waves, topped with a white foamy swell surrounded the entire coastline. As a first impression, this view was undeniably postcard perfect although the multiple hotels and resorts on either side of the highway and a giant Costco also served as a reminder of the business of beautiful places.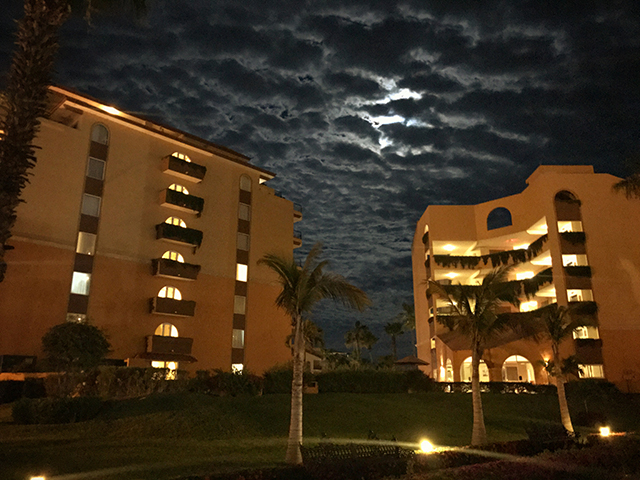 After checking into our new home for the next few days, the lovely Villa del Palmar, we did a quick exploratory mission to get our bearings. The resort is pristinely kept, with spacious pool areas, every kind of restaurant and bar and easy access to the beach. The staff were helpful and friendly and everything is made easy for their guests. After some food and a quick change, we decided to walk into town to scope out our surroundings. We decided to do most of our adventures on foot. Exploring any city by foot gives you a different insight into its character.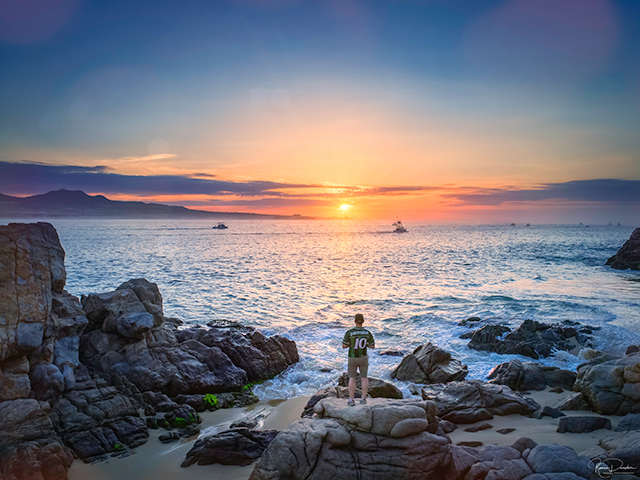 Cabo hits your senses in a big way. Scenery, tastes and smells. On our first morning, we saw the sun rise over El Arco, the famous arched rock formation that rises out of the Sea of Cortes. This involved a 5 AM wake up call, which was well worth it. Stepping out into the darkness from the hotel, half asleep and groggy, we were hit by the spicy air, still warm.
The full moon lit our way as we crunched down the hill towards the old town of Cabo, still asleep except for the street cleaners and bomberos washing away yesterday's dust and debris.
We passed the harbor and the naval base and climbed over the rocks until we settled on our viewing point for our first Mexican sunrise. Blood red, pinks and yellows revealed the dawn traffic. Small and large boats weaving in and out of the coastal inlets were made up of fisherman and tourists embarking on sunrise tours. The sound of herons and gulls and the boat engines serenaded us to the start of our first day in Cabo. We repeated these morning walks most days, giving us a chance to see a different side to Cabo before the full force of tourism kicked in.
Cabo and taste is worth a mention. Chili, garlic and lime hovers in the air morning and night. We ate and drank like royalty; dark, sticky chicken mole from Maria Corona, tangy ceviche and fish so fresh from Hacienda Cocina, it could have still been moving. Tacos to die for from the no frills Tacos Gardenias with every possible condiment under the sun, the possibilities were endless but it didn't take long to find a favorite combination.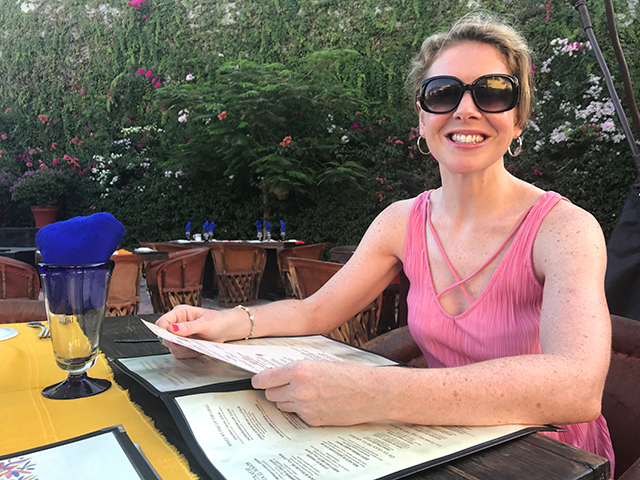 We drank margaritas that were the real deal, luscious, frozen, strawberry and mango with just the right kick of tequila and coated by salt, chili and paprika. A girl could get use to them.
Cabo has an unusual mix of traditional tourism and something more authentic; this combination makes Cabo's appeal all the greater. To label Cabo as just another pretty beach resort – that just doesn't do it justice!
Guest blog: Text by Grace Guy / Photos & Video by Romeo Durscher of Visual-Aerials