Finding Tranquility & Luxury at Villa Tranquilidad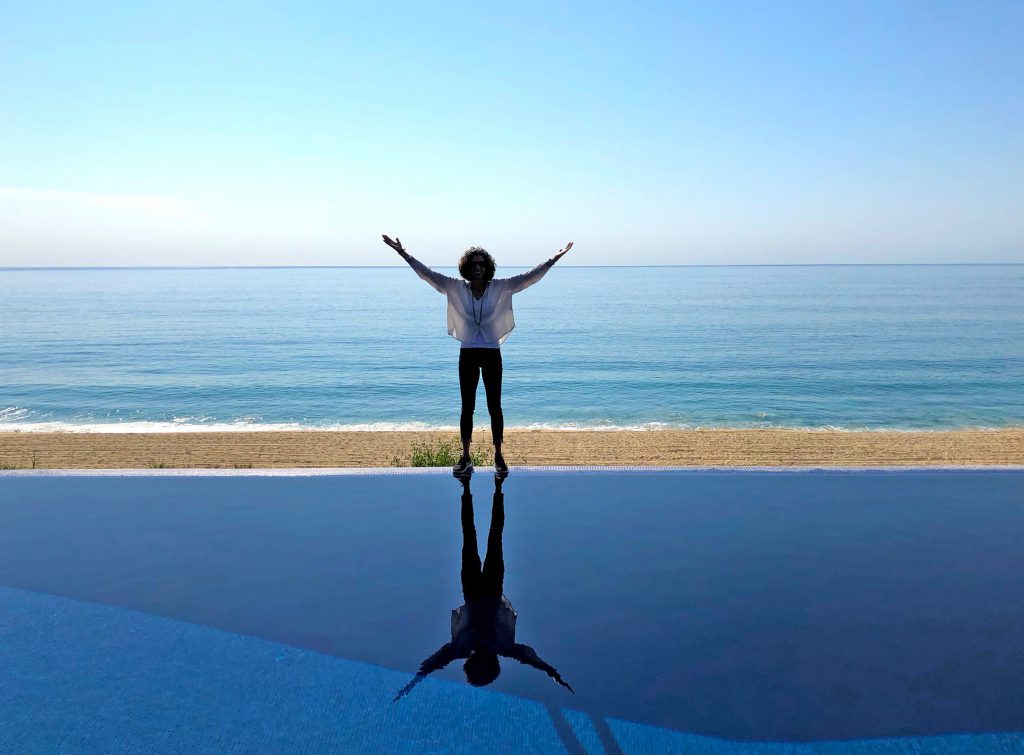 Recently, our guests Jennifer and Troy enjoyed the vacation of a lifetime with friends at Villa Tranquilidad. This stunning beachfront villa offers incredible views of the Sea of Cortez and a prime setting in the highly desirable private community of Puerto Los Cabos. Here, Jennifer shares some highlights of their experience with us: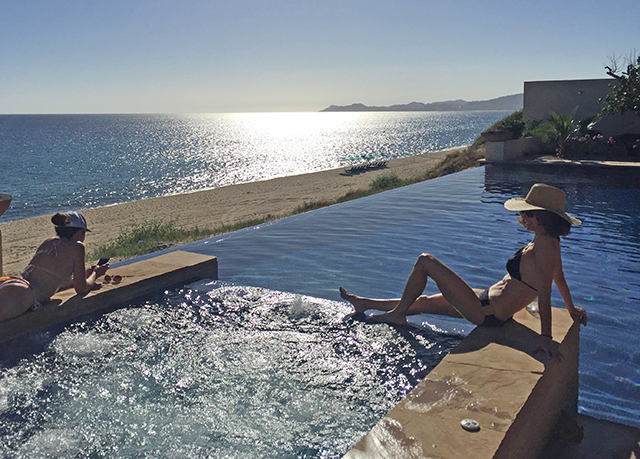 The long weekend at Villa Tranquilidad truly was perfection that far exceeded our expectations – and our expectations were high!  From the moment the villa's caretaker, Rosemberg opened the door to the grand entrance and we walked down the stairs to be welcomed with flowing margaritas and phenomenal views, to the absolutely outstanding meals, to the magical huge firepit that drew us in every single night, it was a vacation that all of us will remember for a lifetime.
And we know you know this, but we have to reiterate how fantastic Rosemberg is. We knew that he'd be cooking our meals at Villa Tranquilidad, but had no idea that he'd be available the entire time waiting to help out in any way he could. Want the bar set up at the pool? Done! Want a BBQ dinner outside? Done Just want a cold bottle of water? Done! Yet he never felt obtrusive! He and his wife Patty thought of everything a step before we did, but we often didn't see all the work that went into it…just the amazing results.
So we can't thank you enough for helping to arrange all the details of this once in a lifetime celebration at Villa Tranquilidad. You guys were just fantastic!  Everything went off without a hitch, and every single person was blown away and blissed out happy the entire time!  We already know of one of our guests who wants to do a family reunion there, so we will of course connect you.
Thank you, thank you, thank you! You couldn't have happier customers!
More Information:
Villa Tranquilidad
6 – 8 Bedrooms  |  8+ Bathrooms  |  Sleeps 12 – 16 |  16,433 sq. feet |  6+ Star Platinum Rating