Interview with Chef Edgar Román of Don Sanchez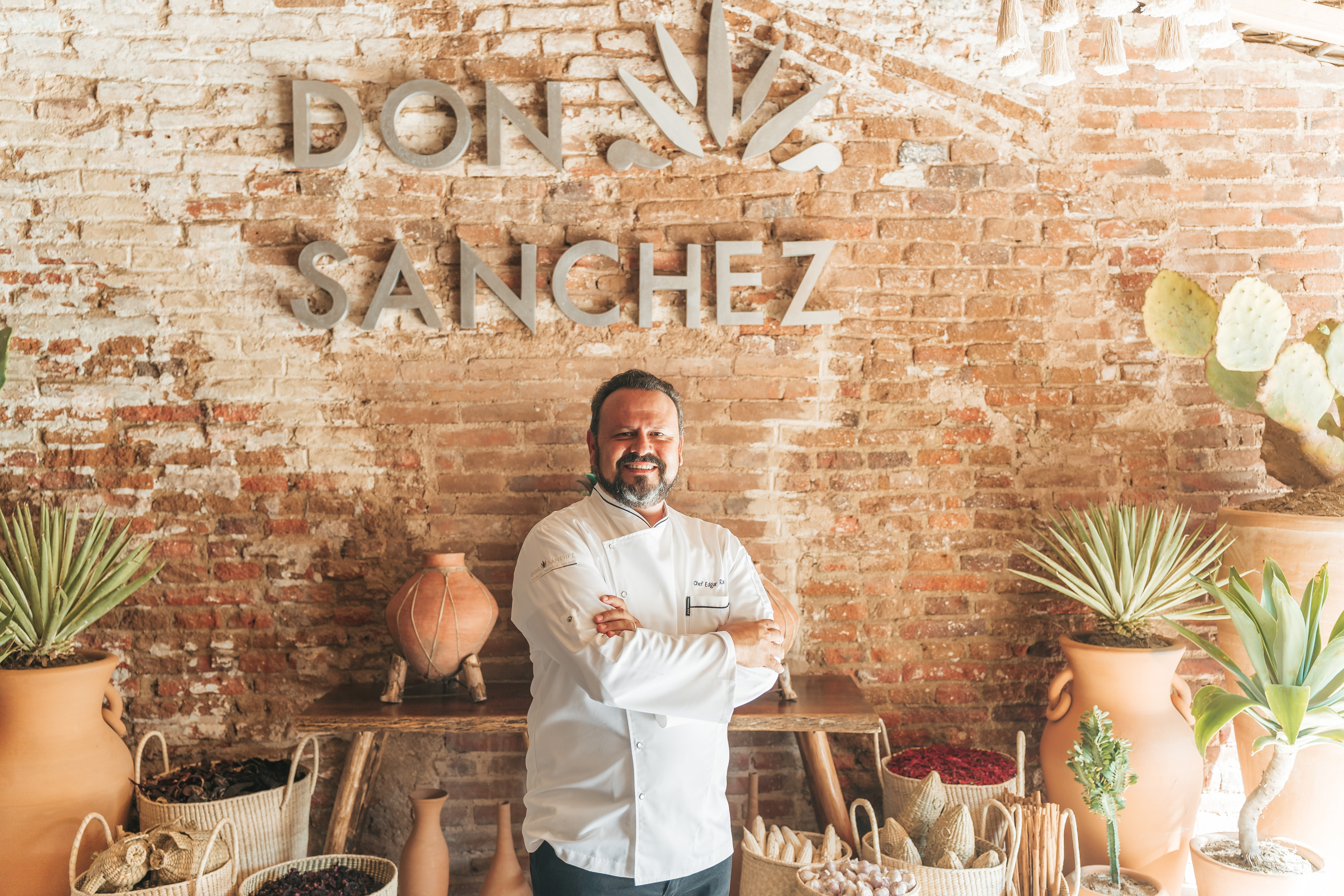 Located in an enchanting historic setting in San José del Cabo, Don Sanchez restaurant has received a dedicated following of fans appreciative of the outstanding dining and memorable atmosphere. Headed up by Chef Edgar Román, the unique concept of contemporary Mexican cuisine served in a relaxed and elegant setting has earned the restaurant rave reviews. Chef Edgar Román shares some of the highlights of his culinary background and the dining experience at Don Sanchez.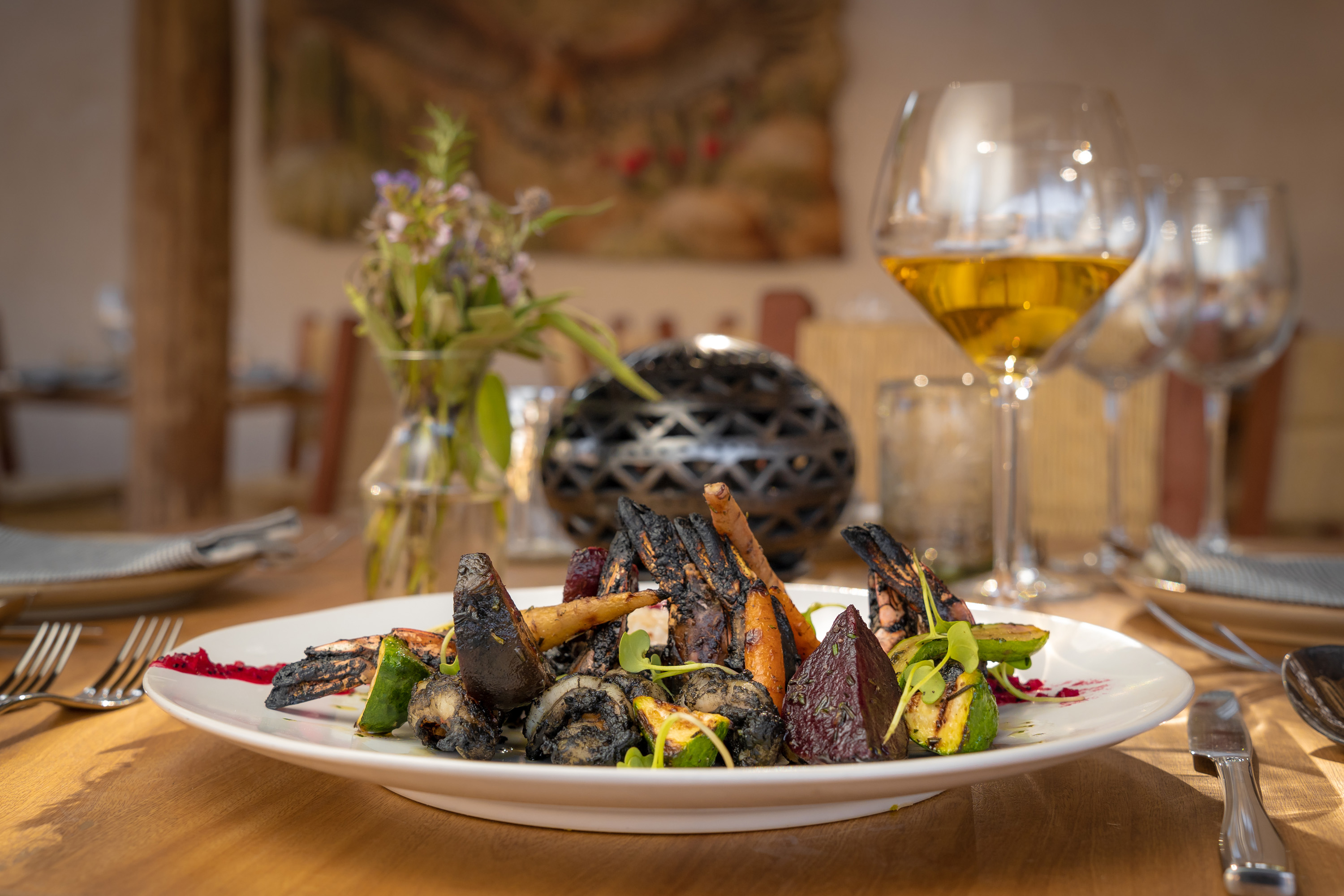 "Our commitment is to deliver exceptional dishes with the freshest local, sustainable produce, seafood, and regionally farmed meats," says Chef Román. "We want our guests to feel comfortable while enjoying a fine-dining experience. We offer many family-style dishes for sharing."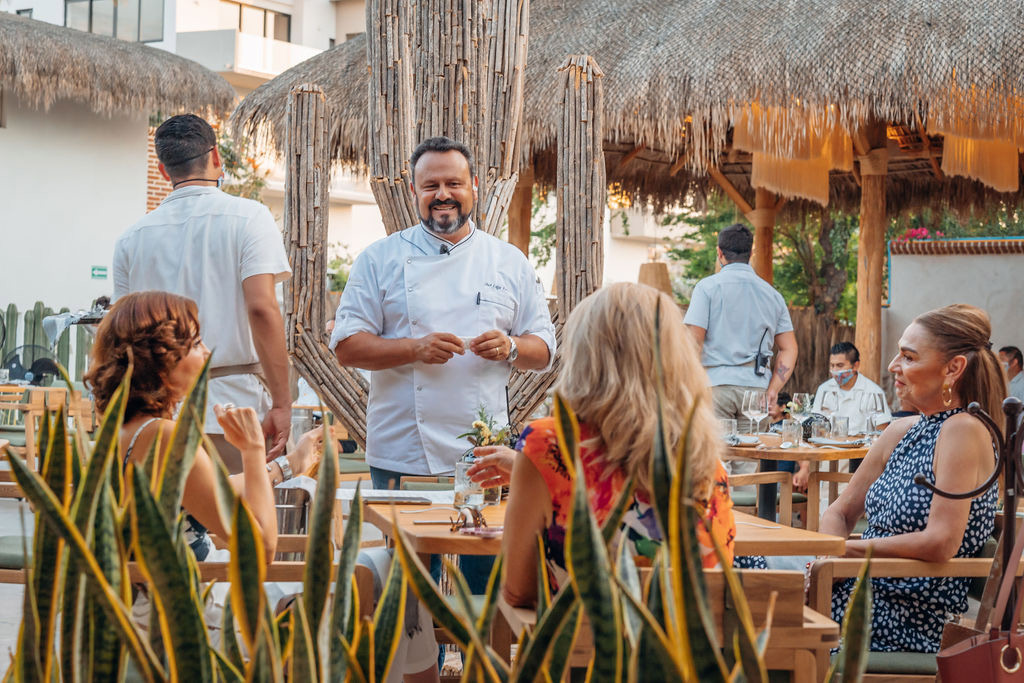 Chef Román's passion for cuisine began in his childhood, with an entire family that "cooks and does it very well." His dedication to pursuing the culinary arts was evident very early on. "I had the opportunity to travel a lot and work in many places, learning from skilled Swiss and French chefs who were my mentors teaching me classic and modern techniques," says Chef Román.
Working in at least 20 different venues – from European restaurants with a distinguished pedigree to a role as the corporate chef for the Mexican railroad – Chef Román's varied experience brings skill and international influences to the menu at Don Sanchez. After returning from Europe, he had the opportunity to work for a large franchise of cantinas in Mexico City with a dedicated cult following. Charged with modernizing the cantina dining experience, Chef Román integrated Mexican contemporary cuisine, fusion, and Mediterranean influences, with a fun and versatile approach.  
Nearly 20 years ago, Chef Román had an offer to come to Los Cabos to explore a slower pace of life. Román worked at various beloved restaurants throughout the region, reviving older restaurants and working as the corporate chef for hotels like Pueblo Bonito Sunset Beach and Pueblo Bonito Pacifica, as well as local golf courses. Eventually, he opened his own restaurant with a partner in downtown Cabo, then had the opportunity to reinvent the dining concept and beach club at the Cachet resort.
Now with Don Sanchez, Chef Román has partnered with the legendary Edith's Group of beloved Los Cabos restaurants. The enthusiasm for delivering an exceptional dining experience and warm service in an unforgettable atmosphere is the hallmark of this wonderful restaurant. Guests enjoy Chef Román's innovative menu, the extensive wine list, and a creative mixology menu – perfect for a special celebration or a romantic dinner. 
More Information:
Don Sanchez Restaurant