Introducing our Newest Villas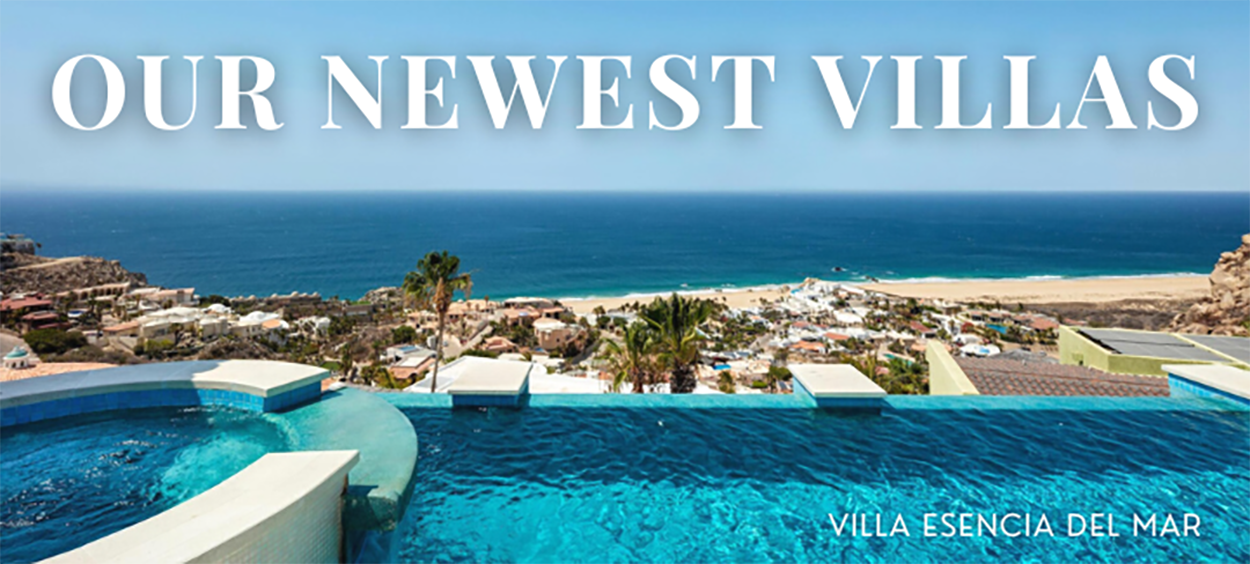 Ready to start planning your next getaway in Cabo San Lucas? We're thrilled to introduce our newest villa rentals offering great views and amenities for an unforgettable escape in Los Cabos. Our team is ready to assist you.
Sleeps 14 adults, 4 children | 6 Bedrooms | 7 Bathrooms | 7,500 sq ft
Located in a breathtaking private community in Puerto Los Cabos, this modern villa is an architectural masterpiece. The expansive central living area opens seamlessly to the outdoor space creating an unforgettable ambiance. You'll be captivated by the stunning views of the Sea of Cortez from your spacious pool terrace and lawn.
---
Sleeps 10 | 4 Bedrooms | 3.5 Bathrooms | 4,139 sq ft
Expansive windows frame breathtaking Pacific Ocean blues at beautiful Villa Esencia Del Mar. This updated retreat is tastefully decorated with designer touches, elegant furnishings, vibrant artwork, and modern amenities. Enjoy the mesmerizing panorama of the beach, ocean, and Pedregal hillsides from your pool and terrace.
---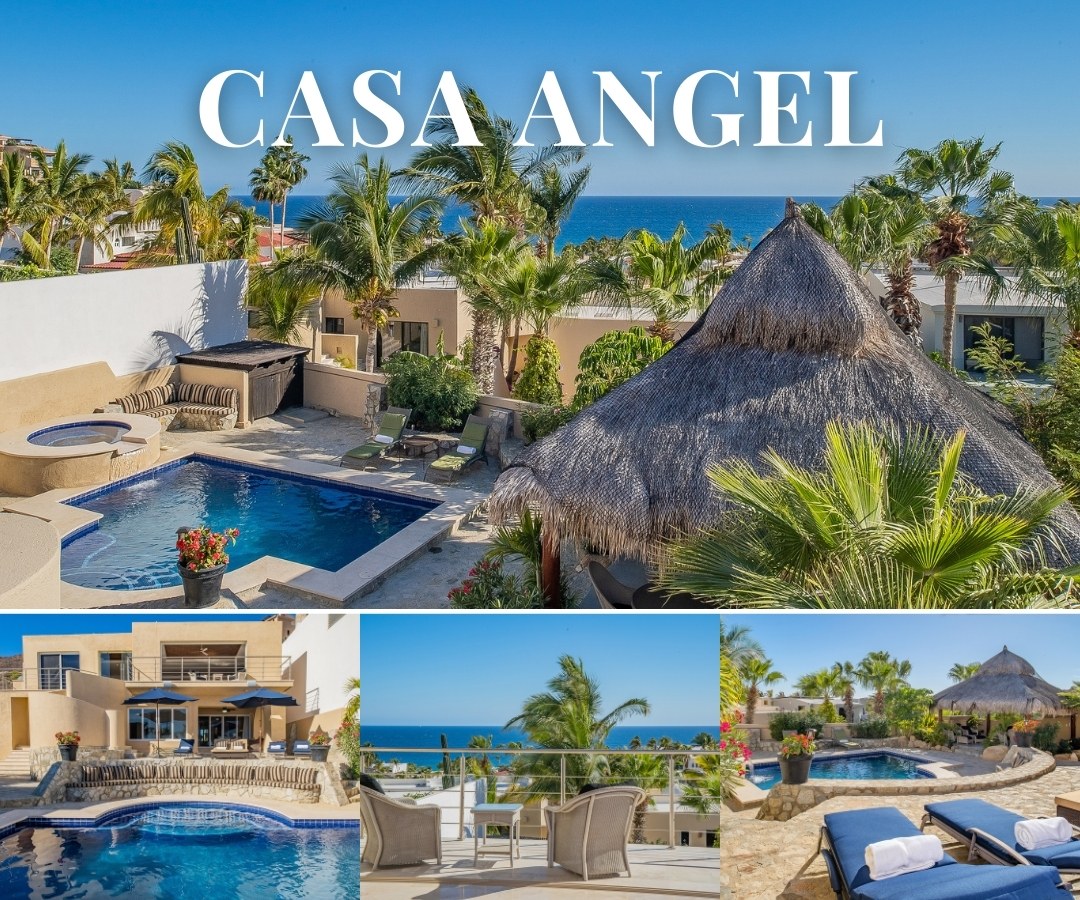 Sleeps 10 | 4 Bedrooms | 5 Bathrooms | 4,700 sq ft
Your spacious terrace at Casa Angel boasts a swimming pool, jacuzzi, gas grill, outdoor fireplace, and a palapa. Inside, the villa is attractively decorated including colorful decorative touches, marble floors, granite counters, and inviting bedroom suites with private bathrooms.
---
Sleeps 14 | 6 Bedrooms | 8 Bathrooms | 5,500 sq ft
Offering convenient access to the legendary golf and beaches of Palmilla, this spectacular villa features beautiful views of the ocean and hillsides. Designed for relaxed elegance, the large open living area extends via massive sliding glass doors to a captivating outdoor living space overlooking the terrace.