Ironman Los Cabos Heats Up the Competition this Weekend!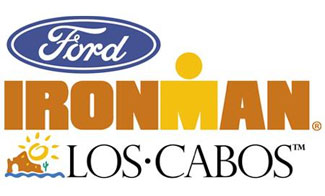 The Ironman Los Cabos competition takes place March 30th, 2014. This competition is part of the Ironman International race calendar, offering qualifying slots for the 2014 World Championship in Hawaii. The Los Cabos competition  boasts a $75,000 prize to be divided among the top 8 male and female winners.
The course consists of three components:
1. Swim Course (2.4 miles): Taking place at  beautiful Palmilla Beach, this is a one-lap course of 2.4 miles (3.8 km).
2. Bike Course (112 miles): Beginning at Palmilla, the 3- lap bike course (112 miles/180.2 km) continues along the scenic Corridor area of Los Cabos on the main highway to Cabo San Lucas. Along the way, competitors will pass luxurious resorts and breathtaking views of the Sea of Cortez.
3. Run Course (26.2 miles): Beginning in San José del Cabo, the running course is 26.2 miles (42.2 km) and passes along some of San José's most distinctive sights, including the hotel zone, the historic town center and Puerto Los Cabos.
For more information & route maps, visit: Ironman Los Cabos