Los Cabos International Film Festival Returns with Star-Studded Schedule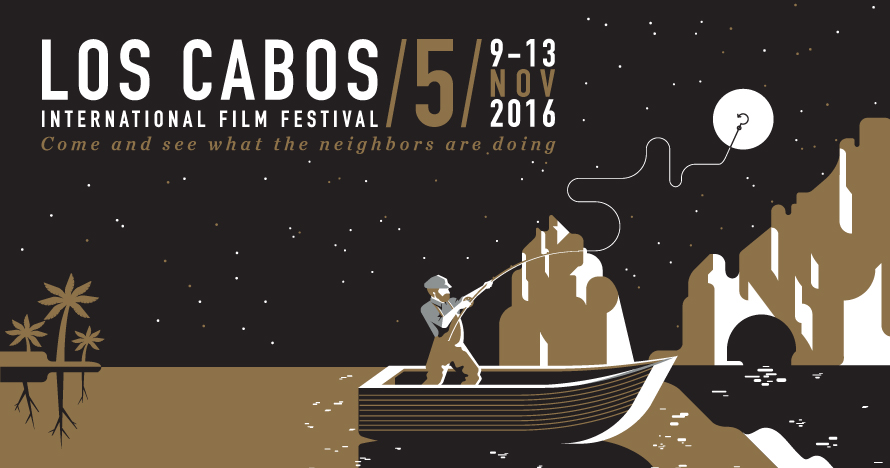 The 5th Annual Los Cabos International Film Festival returns this year with a star-studded schedule of movie screenings, premieres and events. Taking place November 9-13, 2016, the festival showcases the works of filmmakers from the United States, Mexico and Canada. In addition to an exciting selection of films, a variety of star-studded parties, film industry meetings, gala dinners and a concert by Natalia Lafourcade are a few highlights.
The festival's official selection has been announced for the Los Cabos schedule. Additional films in the categories of World Highlights and American Specials will be screened (full schedule information here).
Comptencia Los Cabos Competition Film Selection: 
American Honey –by Andrea Arnold  (United Kingdom, United States)
Christine – by Antonio Campos (United States, Mexican Premiere)
Donald Cried – by Kristopher Avedisian (United States – Mexican Premiere)
Operation Avalanche – by Matt Johnson (Canada, United States – Latin American Premiere)
Porto – by Gabe Klinger (Portugal, U. S., France, Poland – Mexican Premiere)
Soy Nero – by Rafi Pitts (Germany, France, Mexico – Mexican Premiere)
The Untamed – by Amat Escalante (Mexico, Denmark, France, Germany, Norway, Switzerland)
The Other Half – by Joey Klein (Canada – Latin American Premiere)
Two Lovers and a Bear – by Kim Nguyen (Canada – Mexican Premiere)
México Primero Competition Film Selection:
Carroña – by Sebastián Hiriart (Mexico – World Premiere)
Beauties of the Night – by María José Cuevas (Mexico)
Los Paisajes – by Rodrigo Cervantes (Mexico, France, United Kingdom – World Premiere)
Tamara y la Catarina – by Lucía Carreras (Mexico, Spain – Latin American Premiere)
William, the New Judo Master – by Ricardo Silva and Omar Guzmán (Mexico – World Premiere)
X500 – by Juan Andrés Arango (Canada, Colombia, Mexico – Latin American Premiere)
More Information & Tickets:
5th Annual Los Cabos International Film Festival 
Search Los Cabos Resorts…
Search Los Cabos Villa Rentals…