A Private Beachfront Retreat with Tropical Flair
One of our newest villas available in the Corridor area of beautiful Los Cabos is Villa Las Rocas. When viewing the photos on CaboVillas.com there's an immediate "wow" factor because this villa's design is significantly different from any other in our repertoire. An image of Robinson Crusoe's house in the lofty tropical trees of the Caribbean instantly permeates the mind.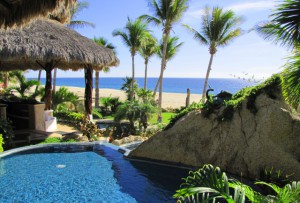 This is apparent as soon as you walk up to the immense wooden front door, which has itself been carefully hand carved into the shape of a beautiful sun. Outside, lush greenery surrounds the villa. After stepping inside, the outside elegance immediately steps inside with you and welcomes you to its (less than) humble abode. Plants line the walls and the warmth of Mexico greets you from every room. Out back, palapas invite you to sneak away from the Cabo sun to share an ice cold margarita with your friends and enjoy the views of the crystal clear ocean.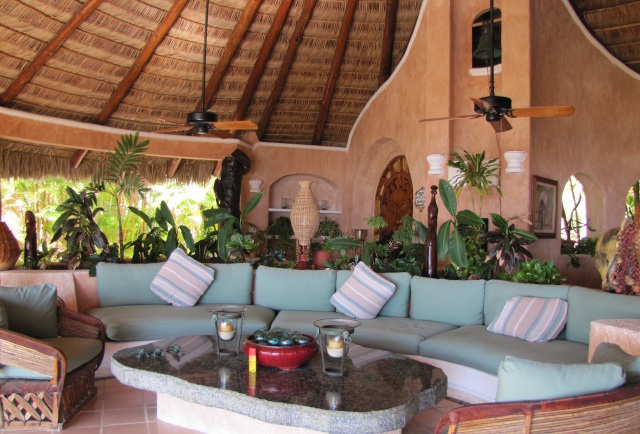 Villa Las Rocas is a beachfront property that sleeps up to 14 people, featuring 7 bedrooms, 9 1/2 bathrooms and beautiful and unique inner decor. To see more pictures and to read more information about this villa, please click here. When you're ready to book your stay at this beautiful villa, please contact our team to get started.