Meet Villa Turquesa's Chef Lorenzo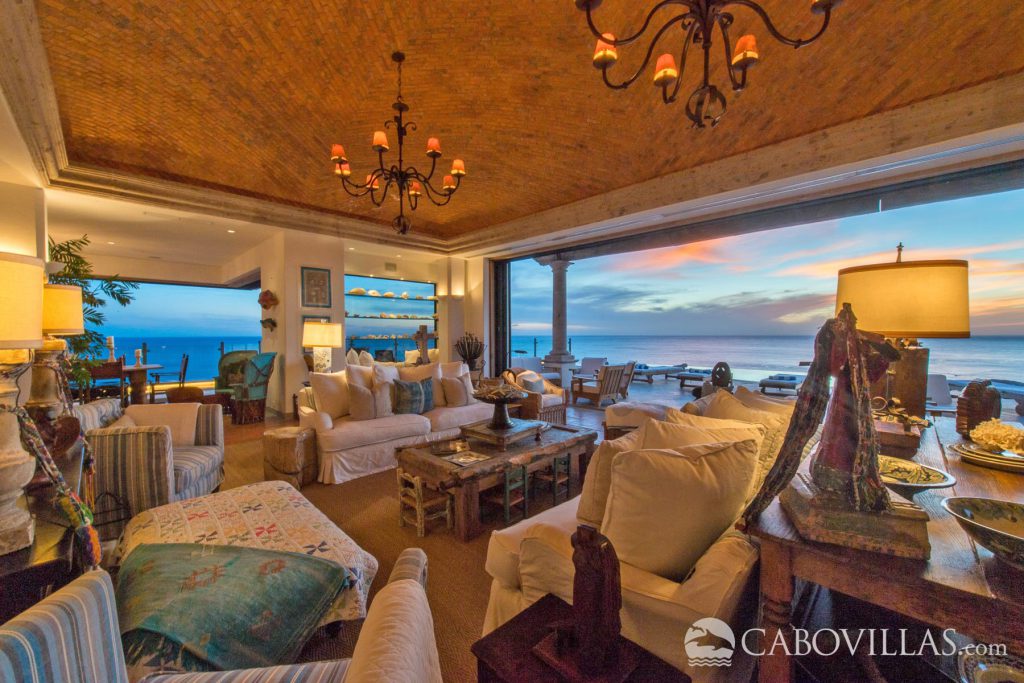 One of our most spectacular private vacation rentals in Cabo San Lucas, Villa Turquesa is so unique that this exquisite estate's charms are almost too numerous to list. The breathtaking views of the Pacific Ocean are just the beginning. Gorgeous hacienda-style architecture, handmade furnishings, antique works of art and attractive living areas have made this villa a favorite for destination weddings and luxury family vacations in Cabo. One of the villa's special highlights is Chef Lorenzo, who is on staff at Villa Turquesa and available to prepare gourmet chef services in the villa (additional cost).
We spoke to Chef Lorenzo about his services: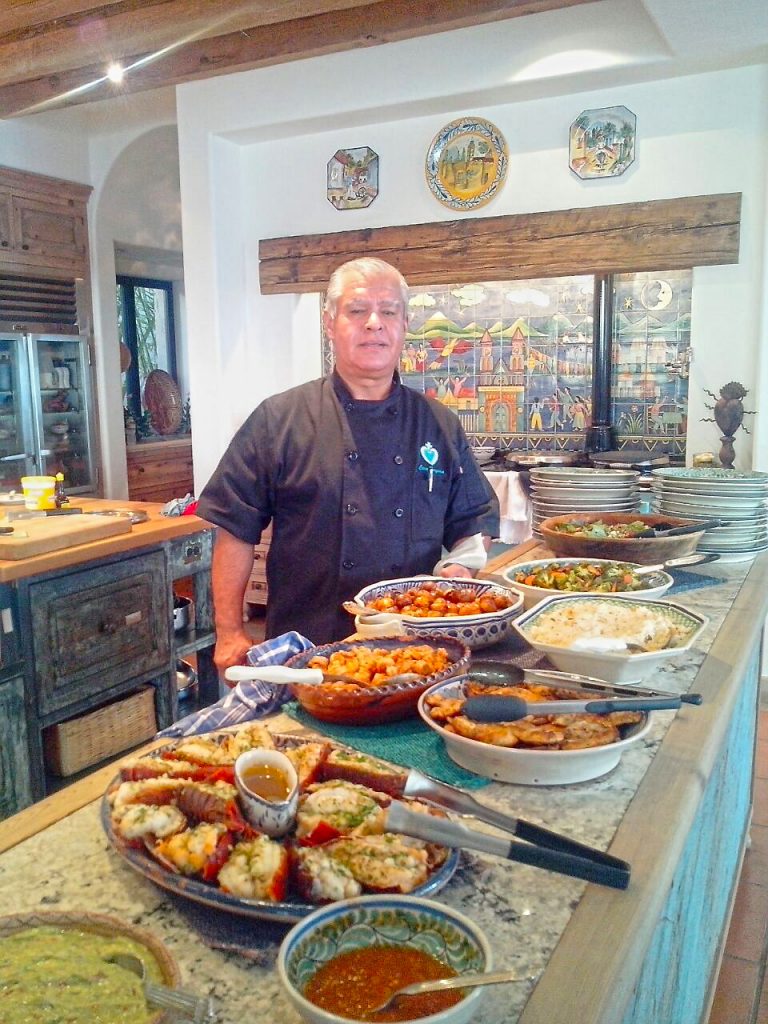 How long have you been in Los Cabos?  I've been in Los Cabos for 40 years, having first come here in 1978. I fell in love with the area and never left.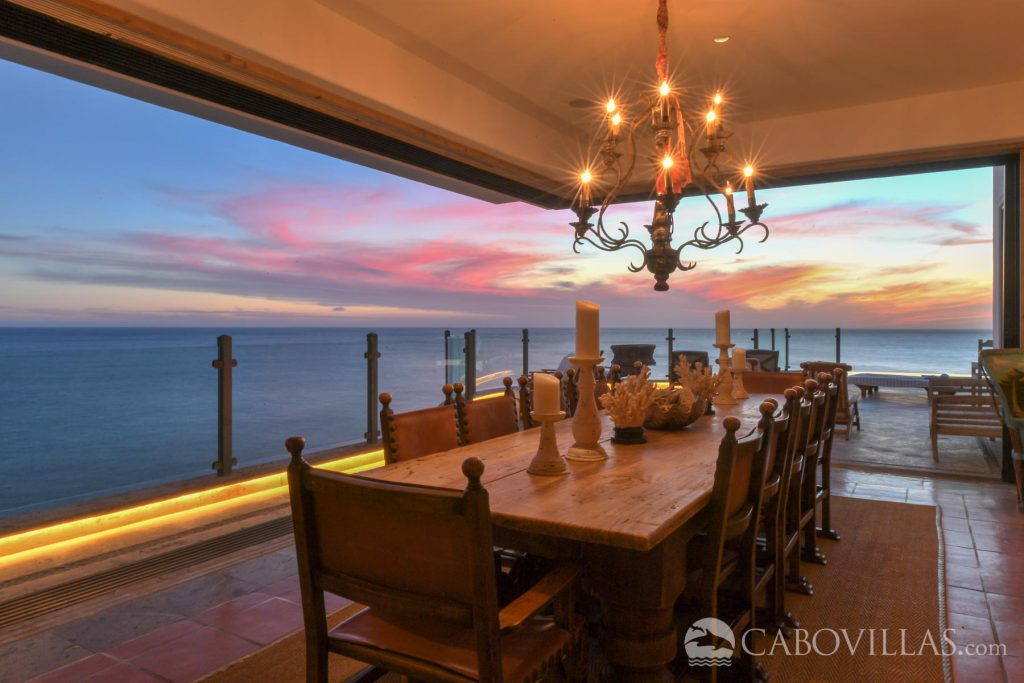 What is your culinary background/experience? I have extensive experience in the culinary field, having worked at Camino Real and Sheraton Hotels. I also worked at El Coral Restaurant in downtown Cabo San Lucas, which is one of the oldest restaurants in Cabo.
What kinds of meals or special items can you prepare for guests at Villa Turquesa? I love to prepare exciting meals for guests to fit their preferences and tastes. I can prepare Mexican favorites, Italian cuisine, fresh local seafood – among many others. Mexican food is my favorite cuisine to prepare, as well as my own unique creations.
What are your top 3 local favorite restaurants in Cabo San Lucas? I love Edith's for the atmosphere and fine dining. The Office is a fun spot to visit, as it is located directly on Médano Beach. I also love El Coral for its authentic Mexican cuisine.
What do you love best about Cabo? There's so much to love about Los Cabos, including its natural beauty and tranquility.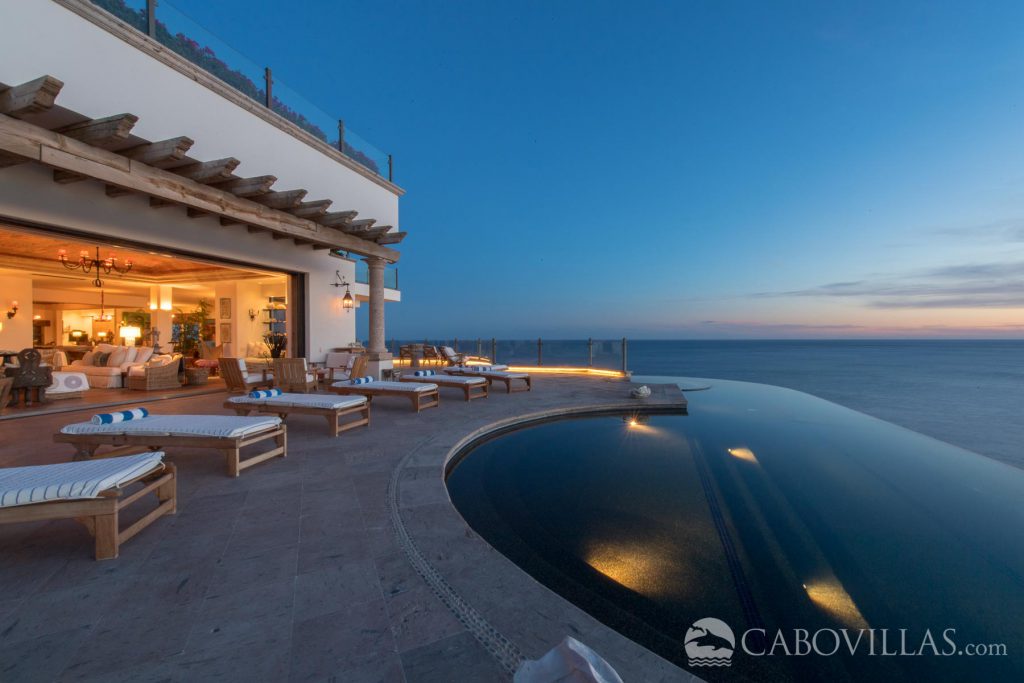 Guests at Villa Turquesa may arrange chef services for breakfast, lunch and dinner. Arrangements must be made prior to travel and are at an additional charge depending upon the number of guests. For larger parties, Chef Lorenzo can provide additional staffing.
More Information:
Villa Turquesa
9 Bedrooms  |  11 Bathrooms  |  Sleeps 20 adults/singles + 8 children  |  15,000 sq. feet  |  6+ Star Platinum Rating