Pay By Group Makes it Easy to Book A Cabo Villa with Friends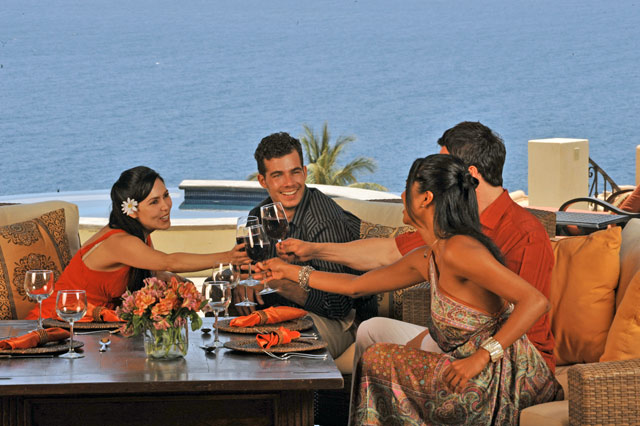 It's no secret that a Los Cabos villa rental is a great option for families and friends traveling together. There's no better setting to create some unforgettable vacation memories than in your private vacation rental, whether you're celebrating a destination wedding, milestone birthday, family reunion or just want to enjoy an amazing vacation getaway. In fact, a villa rental can often be surprisingly competitively priced with comparable resort stays for large groups. Now, our "Pay By Group" booking option makes it even easier to travel with groups. Select your villa and dates, send out the trip cost to friends with links where they submit their portion of the trip cost.
When you've found the perfect vacation villa in Los Cabos but can only afford a portion of the total cost, Pay By Group allows you to invite your friends via email to join your trip. Once your friends enter their payment information to commit to their part of the trip, the reservation is made.
Pay By Group makes it easy :
One person won't need to front the cost of the entire booking alone and then have to coordinate getting paid back by multiple people
The booking process can be started right away before any payments have been collected from the other travelers
It's ideal for groups of friends, families and couples vacationing together.
You can easily figure out exactly who has paid for their portion of the trip.
Your group joins in by entering payment information, but they won't be charged until you give the go ahead.
Ready to plan your Cabo villa vacation?
Contact us to get started.