Relaxing in Paradise: Kimberly's Trip Report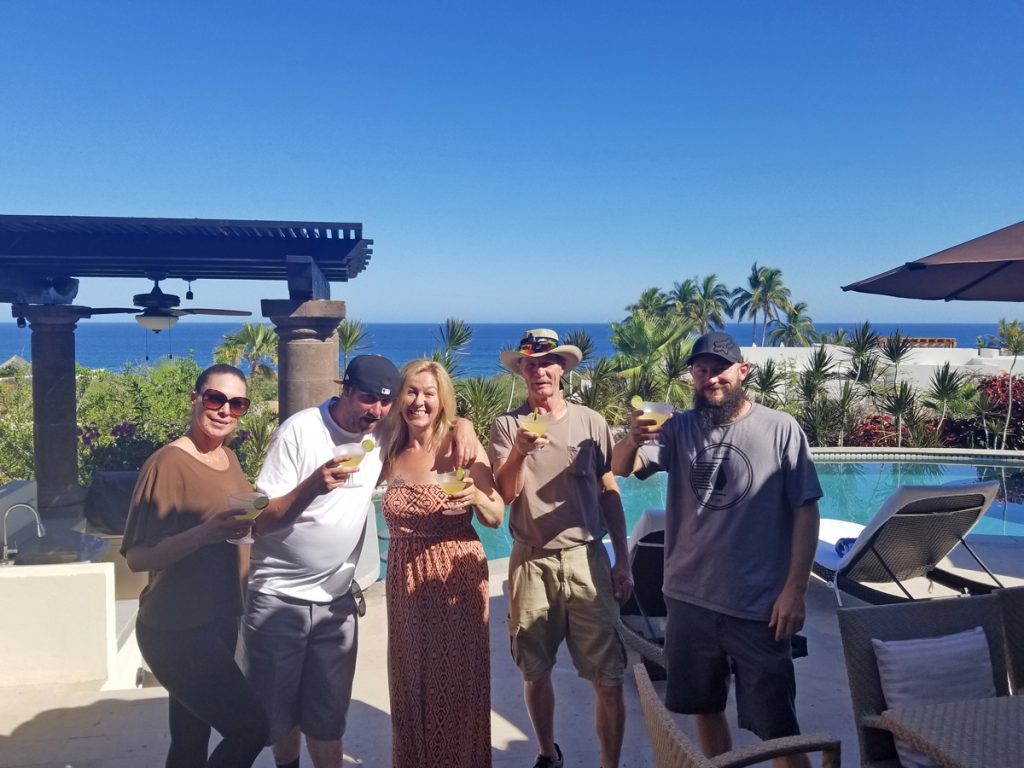 Kimberly is one of our superstar Cabo Specialists. Not only does she love planning great trips for our clients, she also loves vacationing in Los Cabos herself. Recently, she enjoyed a getaway with her boyfriend and some family members. Here, she shares some highlights: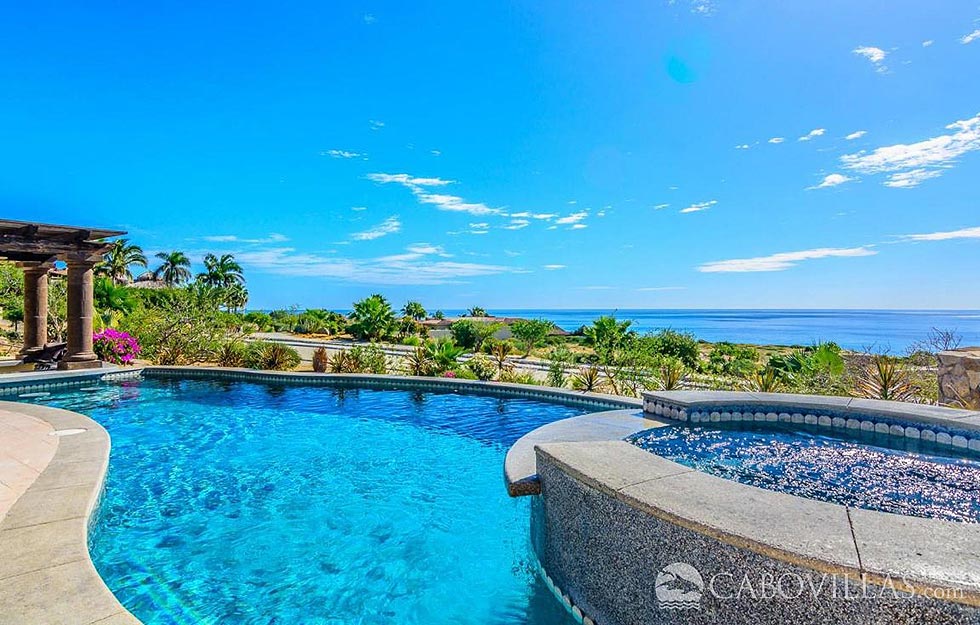 Where did you stay? My family, boyfriend and I vacationed at 5-bedroom Villa Linda 32 in Puerto Los Cabos. It is such a beautiful villa and it would be great for 4 couples and a couple of kids (one of the rooms has 2 bunk beds). The sunrises were amazing from the rooftop deck at the villa and we loved relaxing around the swimming pool outside. The villa has indoor/outdoor speakers for music that you can connect your phone to. There was plenty of room for all of us and the villa was perfectly equipped. The villa's spacious living/dining area opens right out to the scenic terrace with retractable glass doors.
The walk from Villa Linda 32 to the Fundadores Beach Club was so easy. It took us about 10 minutes along the beach. The beach club has excellent food and great prices, which is a nice perk to enjoy when you're vacationing in this area.
Brandon and I also stayed at Hotel El Ganzo the last two nights of our trip. It was definitely a highlight! This boutique luxury hotel is so interesting and unique. There was fascinating artwork throughout the property and the views of the marina are amazing. I love how quiet and tranquil the location is.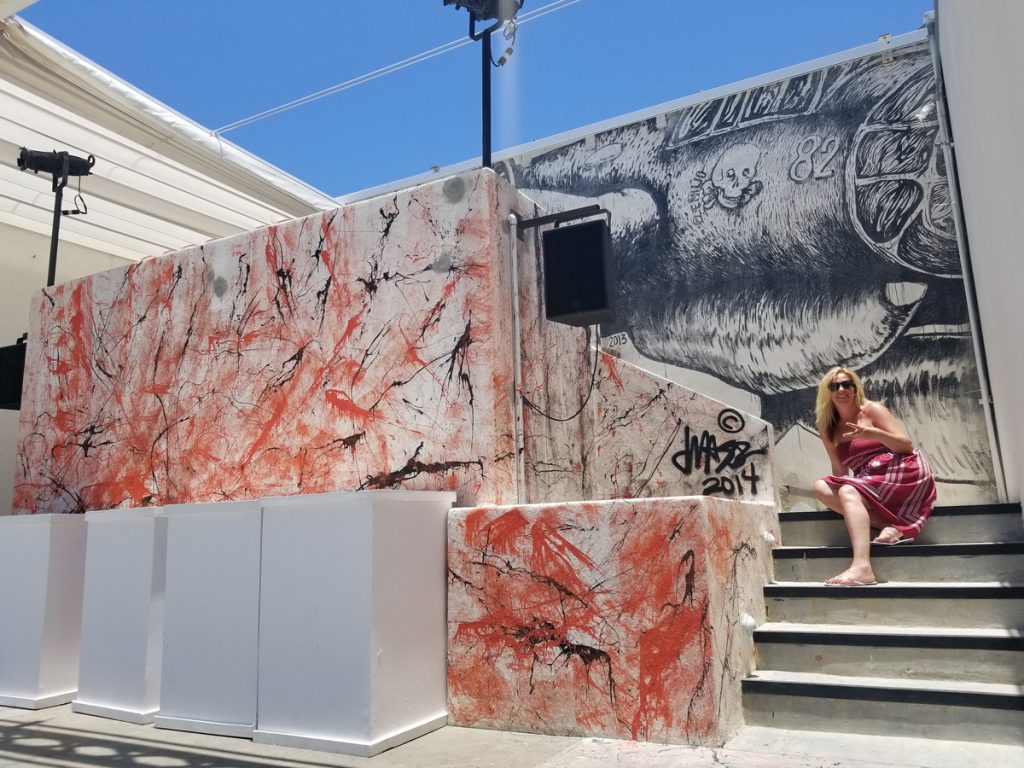 The food and drinks at the hotel's restaurants were top notch and the outstanding service by all of their employees can't be beat. We explored the area and discovered a local taco place (Mariscos la Playa) down the street from El Ganzo; we ate there 4 times!
Did you do any activities and what did you enjoy most? After taking our airport arrival transfer with Transcabo, we had our rental car from Avis delivered to the villa so we could easily get to/from San José del Cabo and Cabo San Lucas for sightseeing and activities. A highlight was our boat tour on La Isla Fe! They took everyone around the Arch and sea lion colony.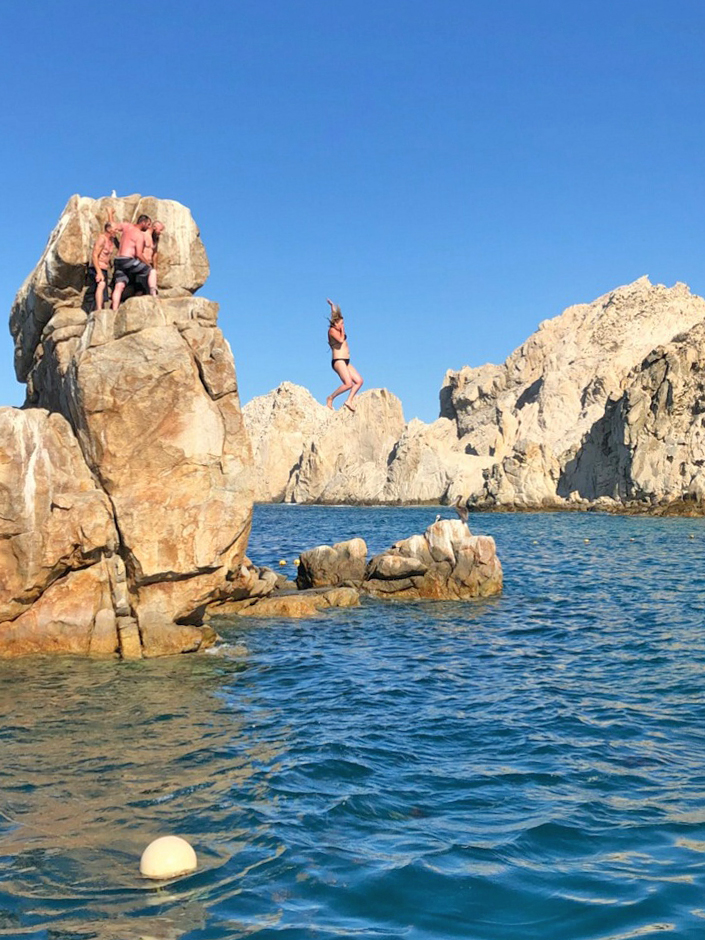 Then we anchored and started jumping in and swimming. This was the best fun for our family who was traveling with us and who don't get to see and enjoy the ocean on a daily basis. La Isla Tours offers a variety of great boat tours, both large and small, for full or partial day charters that can be customized for your preferences.
Any new favorite discoveries in the area? Went out to Don Sanchez Cantina for dinner. The ambiance is so beautiful and this was a very special dining experience for all of us. We also walked around historic downtown San José del Cabo which is full of great art galleries and souvenir shops.
Did you use any in-villa services? We enjoyed a catered dinner at the villa by A Matter of Taste and a brunch by FresCo. Eat Cabo! My family just absolutely loved both meals. This is a memorable way to experience really great cuisine right in the comfort of the villa. The teams of both catering companies were professional and friendly.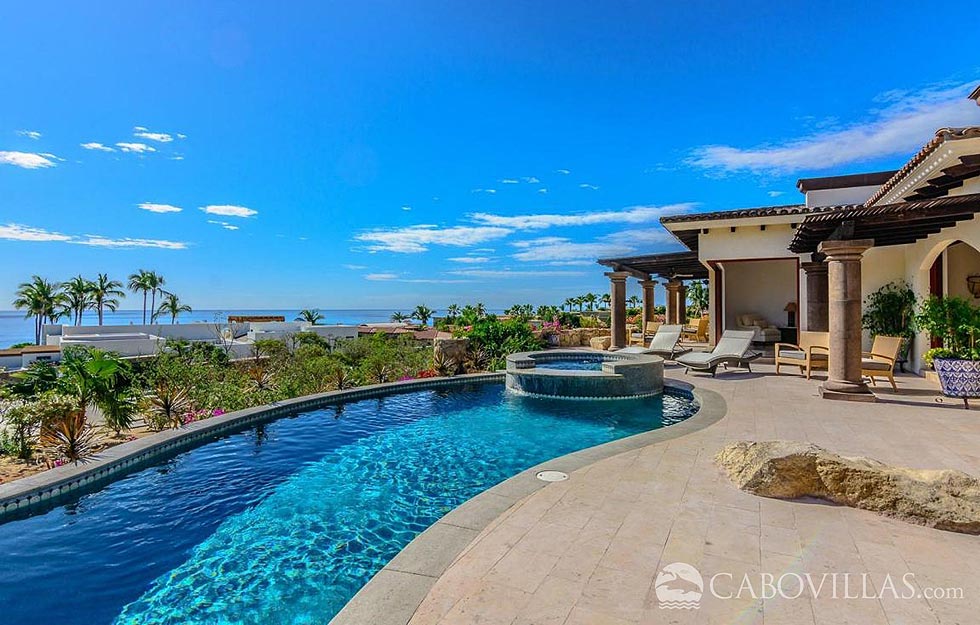 The girls also got to enjoy in-villa massages by Suzanne Morel Face & Body Care. I always recommend these services to my clients as their team comes right to the villa and creates a spa atmosphere. We were nice and relaxed for the rest of the day.
More Information:
Villa Linda 32
Hotel El Ganzo
Transcabo
Avis Car Rentals
Don Sanchez Cantina
A Matter of Taste Catering
FresCo. Eat Cabo
Suzanne Morel Face & Body Care