Sophisticated Dining at Stylish Ardea Steakhouse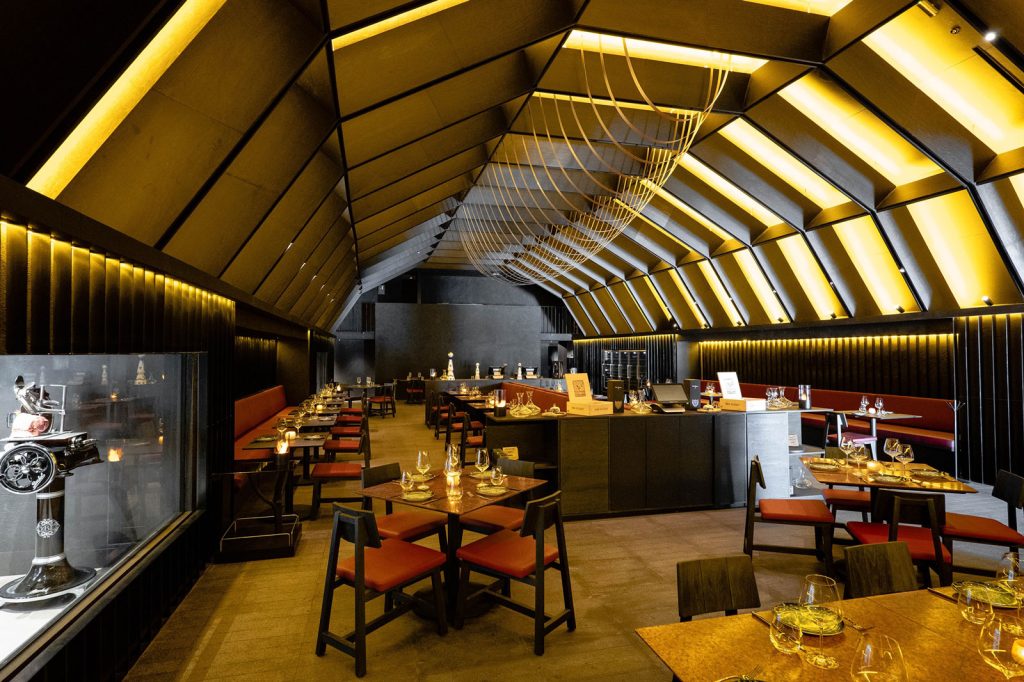 Situated at the breathtaking Nobu Hotel Los Cabos, Ardea Steakhouse is the destination for visitors searching for an exceptional fine dining experience. Chef Paolo Della Corte has designed a captivating gastronomic journey highlighting fine cuts of meat and handmade pasta, an extensive wine list, and creative cocktails. The stylish restaurant offers a lively ambiance that's simultaneously casual and inviting.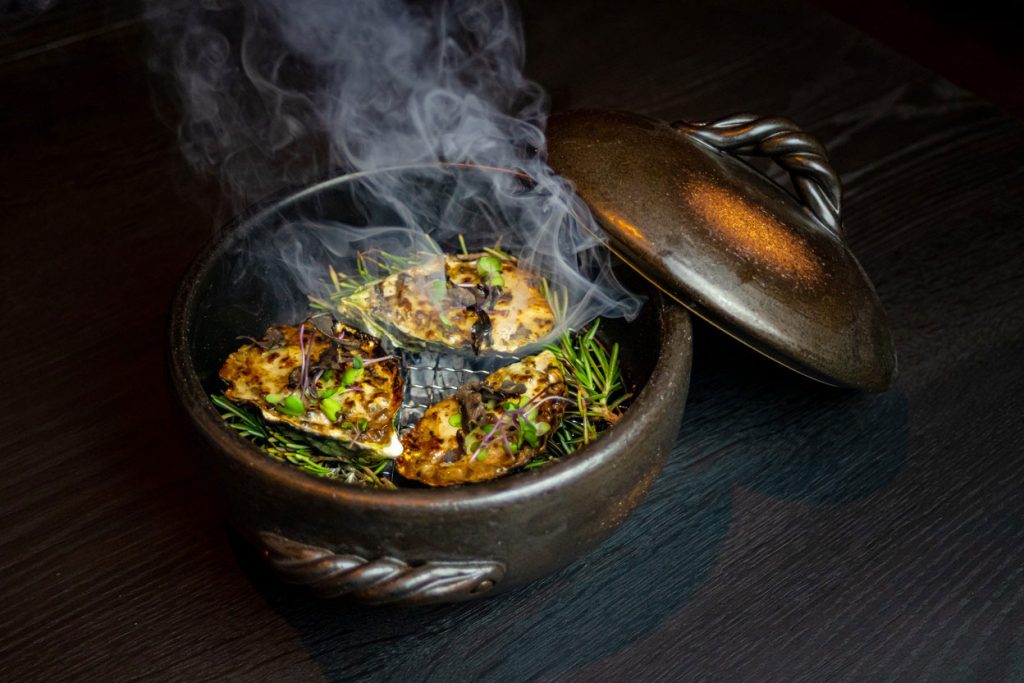 Throughout the menu, Chef Della Corte's Italian heritage shines in the traditions of cooking over firewood, along with handmade pizzas, fresh pasta, and quality aged meats. A sports bar near the restaurant's entrance offers small bites inspired by the same concepts, along with craft beers and a delightful mixology menu.
With a background working in some of Europe's finest restaurants, Chef Della Corte fuses Italian traditions with the best of locally sourced and international products to deliver a menu reflecting his passion for fine cuisine and attention to detail. Savor outstanding gastronomic highlights like authentic Iberian charcuterie, lavish pastas, prime wood-fired meats, and pizzas, as well as a full range of elegant side dishes to perfectly accompany your dining experience.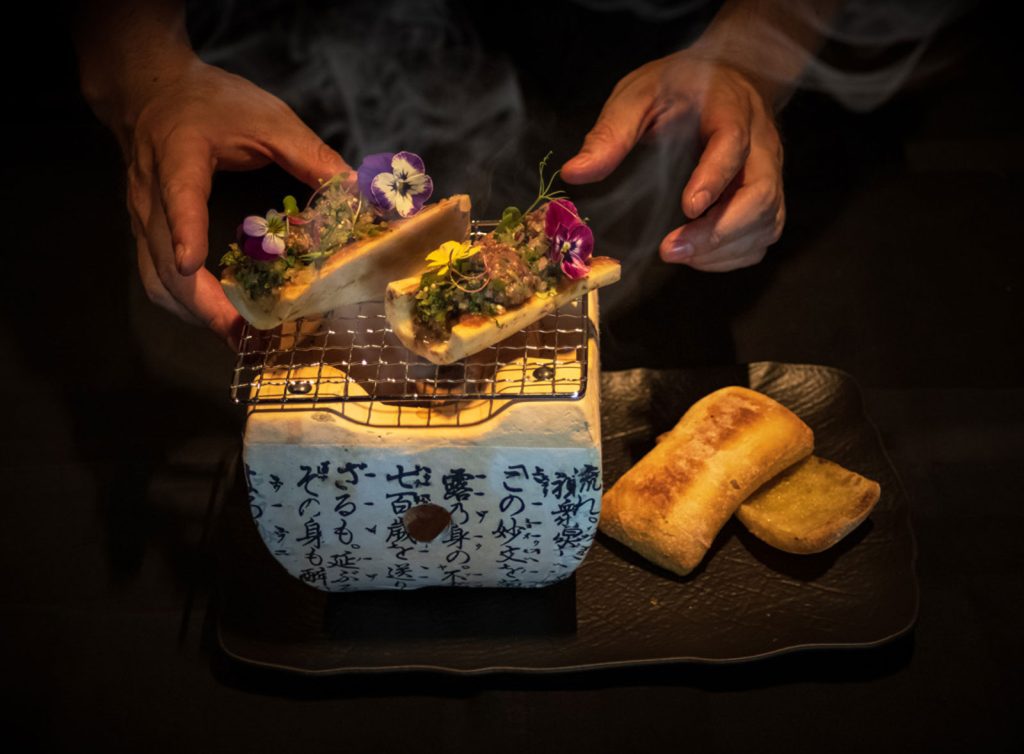 Among the restaurant's signature dishes, visitors can sample tantalizing creations like the roasted beef marrow glazed with tamarind, served with beef tartar, jalapeno relish, and sourdough beer ciabatta. Classic steak tartar is beautifully presented with artistic garnishes and parmesan cheese cookies. The carefully curated wine list offers a well-thought selection of varietals from around the world.
The stunning interior design of Ardea is a fitting complement to the marvelous menu. The sleek, modern architecture, minimalist decor, and striking lighting create a sophisticated atmosphere.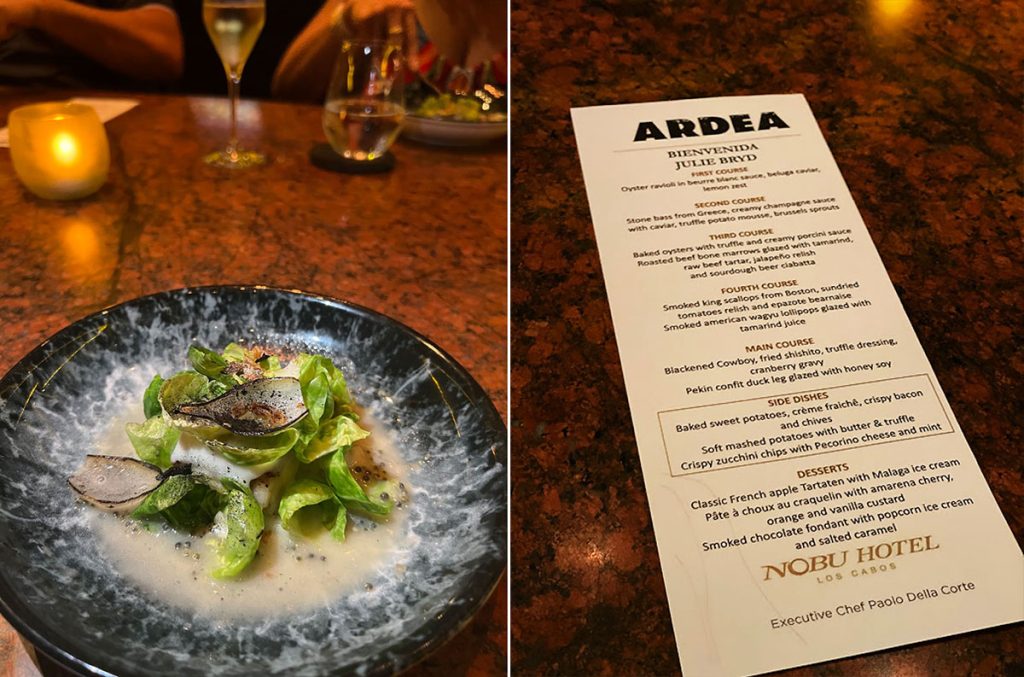 "This may have been the best meal I have ever experienced. This restaurant is fit for the most discriminating foodies. The Wagyu lollipops were amazing – everything was. If I had to pick, the 2nd course of stone bass with caviar was my fave." – Julie Byrd, CaboVillas.com President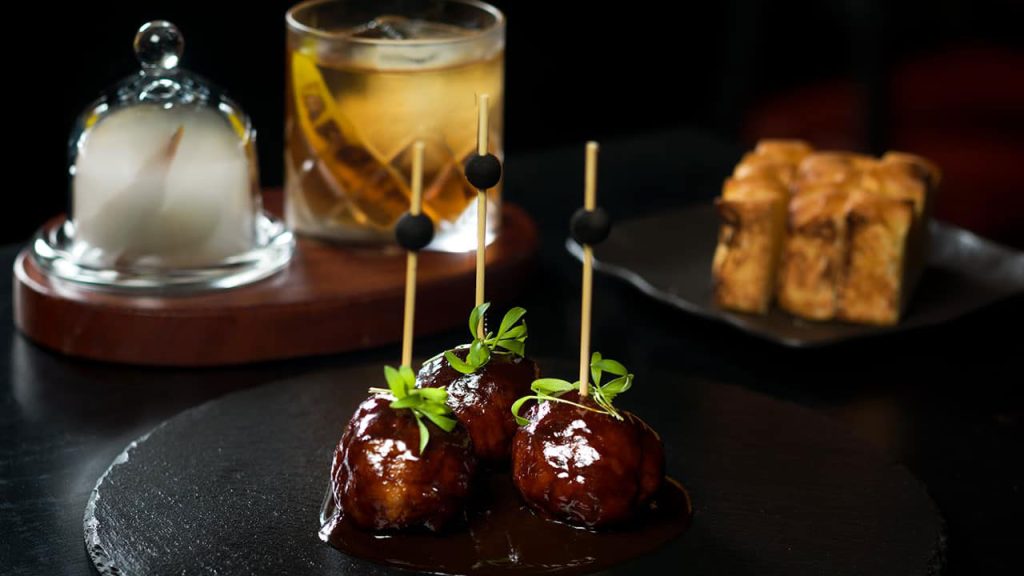 Located just a short drive from the heart of Cabo San Lucas, Ardea Steakhouse is a can't-miss experience for foodies seeking a unique bucket list fine dining experience.
More Information:
Ardea Steakhouse