Villa Besame Offers Modern Style & Luxury in Cabo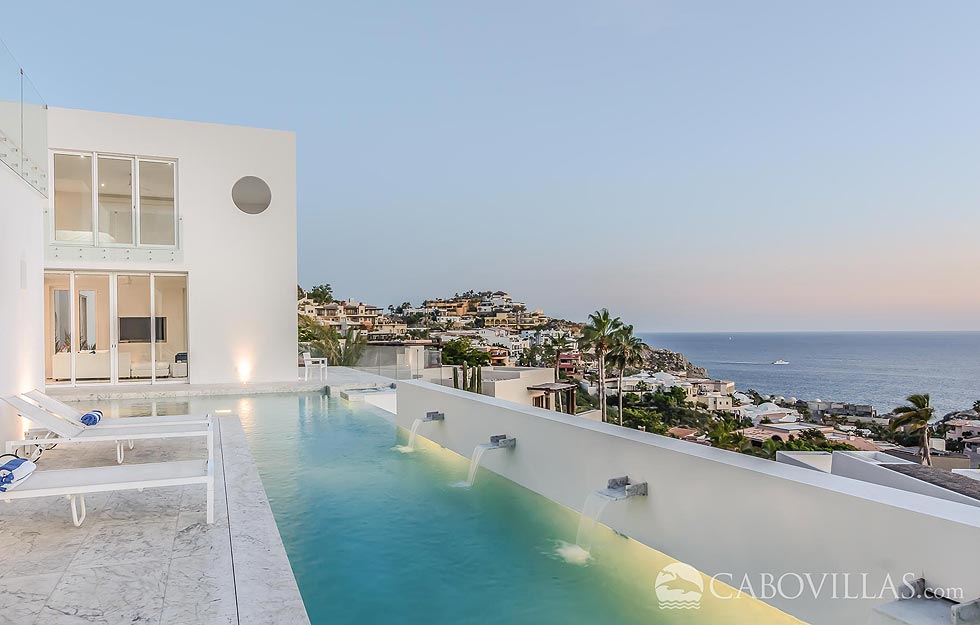 If you love ocean views, sophisticated design, and sleek contemporary architecture, Villa Besame is the vacation retreat for you in Cabo San Lucas, Mexico. Offering exceptional privacy in a highly desirable location in Cabo's premier gated community just a short drive to the marina and downtown, this stunning villa offers equal parts glamour, luxury and convenience. This 4-bedroom villa sleeps up to 8 guests in style.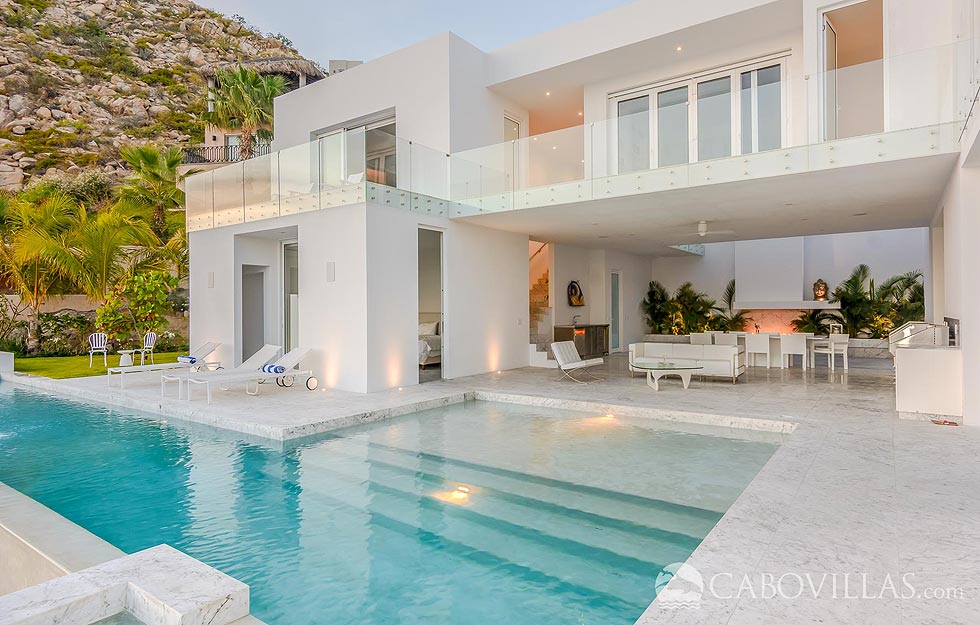 From the moment you arrive at Villa Besame, you'll be captivated by the airy, light-filled interiors, marvelous outdoor living areas, and sweeping views. Exceptional craftsmanship is evident throughout this breathtaking retreat. Relax on your pool terrace as you enjoy the panoramic vistas, sip a drink with friends around the outdoor fireplace in the evening, or soak in the jacuzzi under the starlit skies. An open-air atrium, spacious living areas and a spectacular master suite are just a few highlights.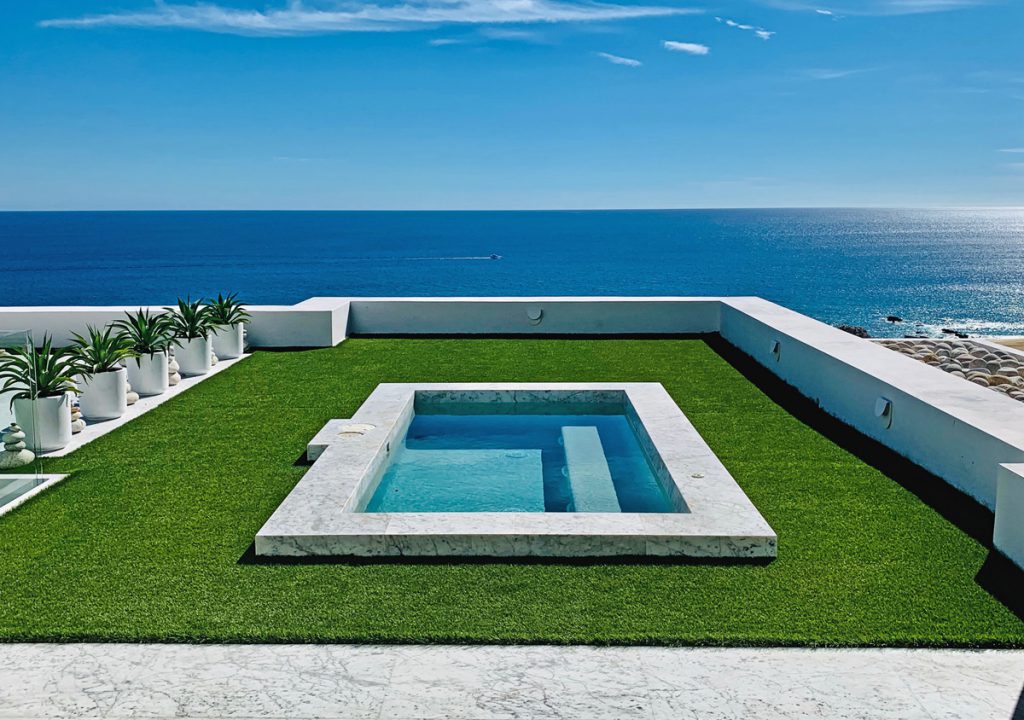 Among the many unique features at Villa Besame, the rooftop area with a dipping pool definitely stands out. The perfect spot to soak up the Los Cabos sunshine and take in views of passing cruise ships and migrating whales in the Pacific, this area also offers a refreshing dipping pool.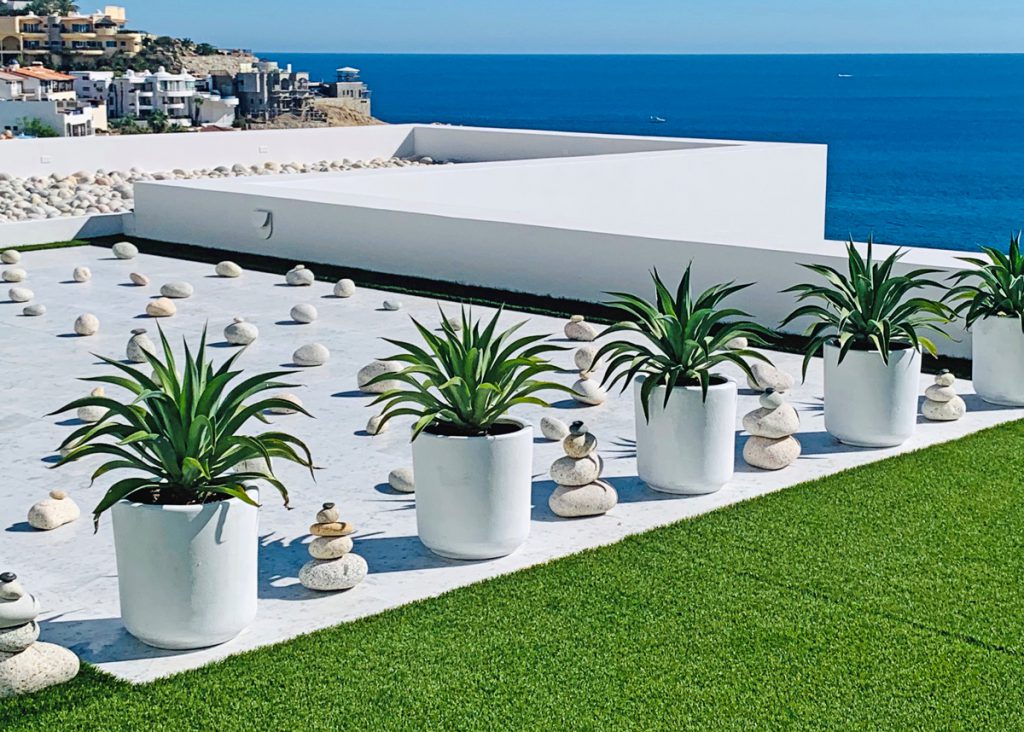 Viewable on the rooftop area at Villa Besame is the eye-catching rock garden installation created by Atlanta-based artist Rob Brinson. The striking contrast of smooth light colored stones, wide open skies and the deep ocean blues in the distance together create a tranquil vision for contemplation and meditation as you relax in the dipping pool.*
Whether you're visiting Cabo San Lucas for nightlife, fishing, golf, relaxation or any combination of these, Villa Besame is an incomparable vacation property. Make your stay even more memorable with the services of a private chef, soothing in-villa spa treatments, or convenient grocery pre-stocking. Be sure to schedule time to enjoy the unbelievable sunsets.
More Information:
Villa Besame
4BR | 6BA | Sleeps 8 | 4,304 sq. feet | 6-Star Premier Rating
From $1,990/night
*Rooftop dipping pool area is available to guests (flat deck area and "rock garden" is off limits to guests). Rooftop not available for events.