A Birthday Celebration at Cabo's Top Beachfront Escape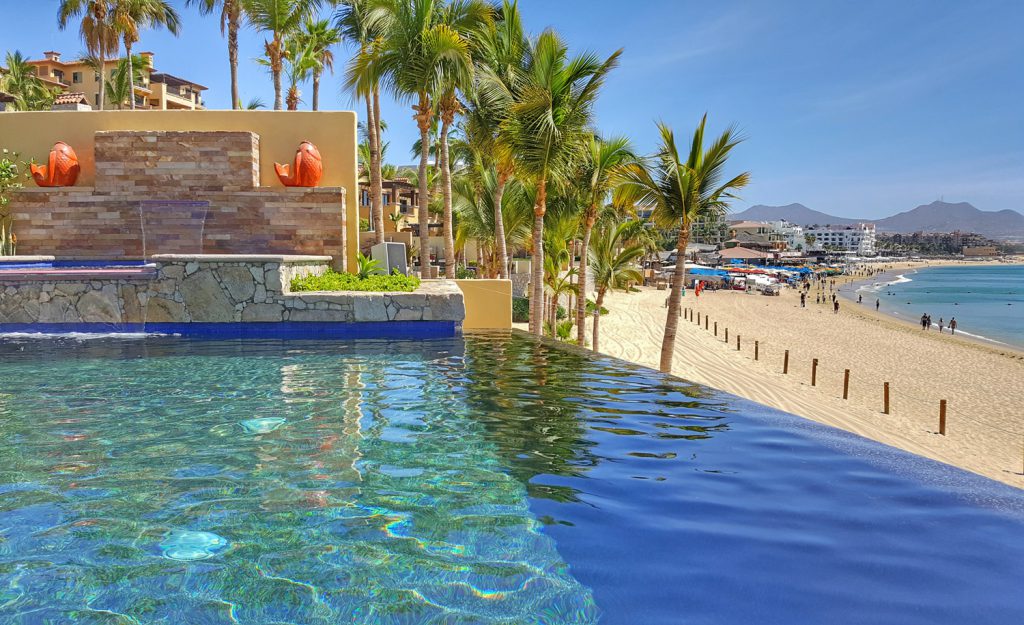 With my sister and 3 of my best friends all turning 40 this year, a special celebration was in order. We knew we wanted to celebrate in style, and Hacienda Villa 11 proved to be the perfect setting! This spectacular 4-bedroom villa is a private vacation rental situated at the prestigious Hacienda Beach Club & Residences. Overlooking Cabo's best swimming beach, you'd be hard-pressed to find a better location steps to all of the fun. Our group of 8 ladies found it to be an unforgettable girlfriend getaway.
Upon arriving at Hacienda Beach Club via our private airport transfer provided by Transcabo, we were whisked away in golf carts to 3,500-square foot Hacienda Villa 11. As you enter into the villa's courtyard, you're immediately wowed by the stunning  architecture. Our CaboVillas.com destination specialist was waiting to greet us with a warm smile, margaritas, chips and salsa. The villa offers elegant furnishings, a large dining area and luxurious bedrooms, each with bathrooms. Convenient grocery prestocking ensured our favorite snacks and beverages were waiting for us.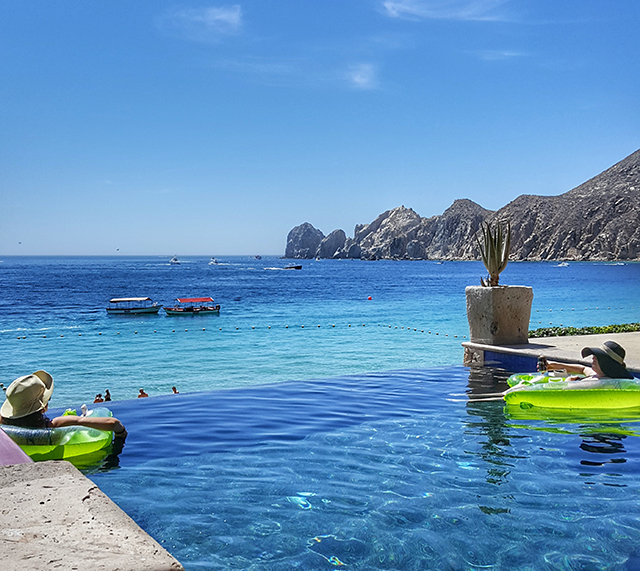 After getting acquainted with the villa, it was out to the terrace for pool time! We loved taking in the vista of the bay and Médano Beach with sailboats, jet skis and parasails passing by. Hacienda Villa 11 offers a pool and spa that are perfect for enjoying the views.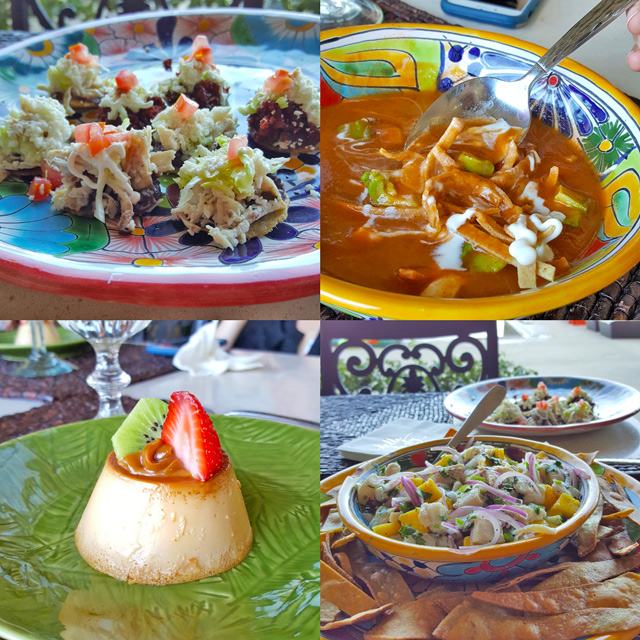 After relaxing in the pool, we were treated to a special dinner in our villa provided by the talented team of EAT Cabo. We enjoyed ceviche, tortilla soup, tostadas, flan and a variety of other outstanding delicacies prepared by their lovely staff. A catered arrival dinner on the first night when staying in a private villa is a wonderful way to kick off the trip!
One of the highlights of vacationing at Hacienda Villa 11 is the direct beach access. The villa enjoys private gated access from your terrace taking you down to the warm sands of Médano Beach. Whether you want to go for a morning jog, jump into the perfect water for a swim, or stroll down the beach at sunset for dinner and drinks at one of the beachfront cantinas, the location can't be beat.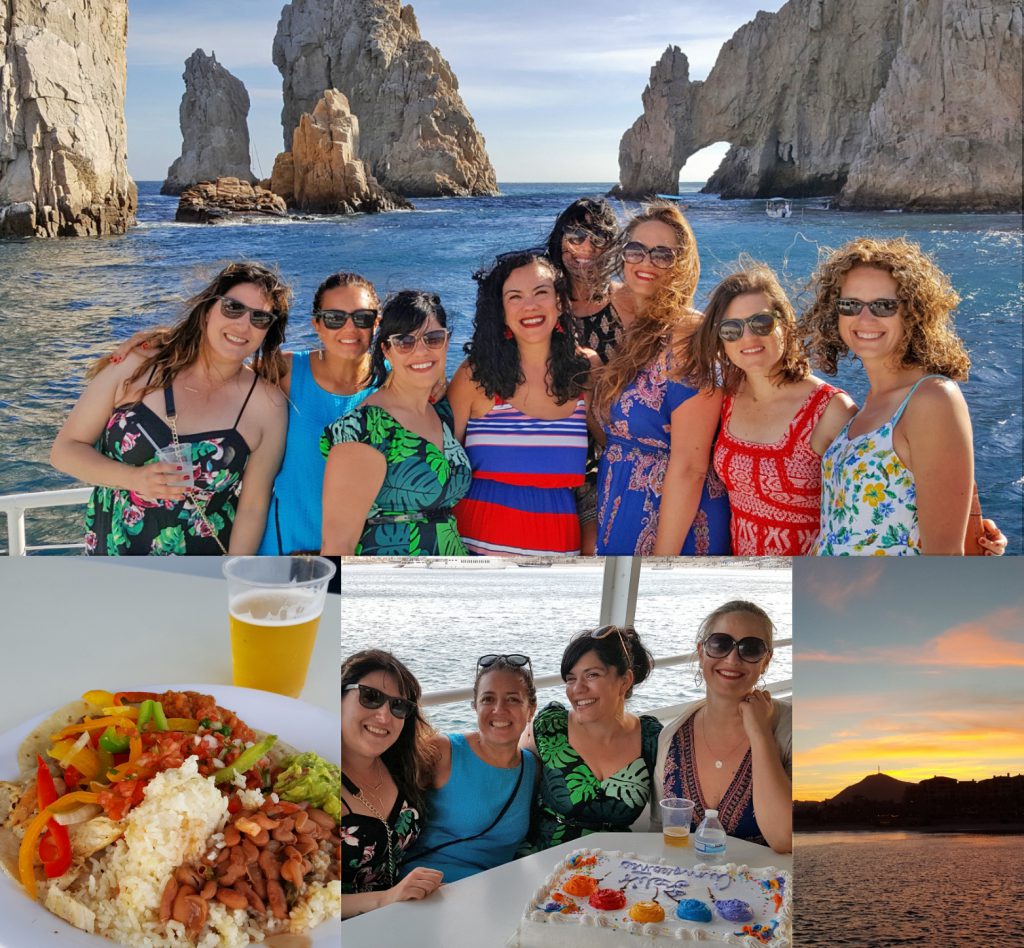 When in Cabo, a cruise on the water is an experience not to be missed. On our second evening, we enjoyed heading out on the Cabo Mar Catamaran Fiesta Dinner Cruise. We took a scenic stroll from Hacienda Villa 11 to the marina to catch the sunset cruise. We had the chance to view Cabo's iconic stone arch ("El Arco") marking the meeting of the Pacific Ocean and the Sea of Cortez. We also enjoyed a wonderful Mexican dinner, open bar and dancing. The friendly crew made the experience even more special!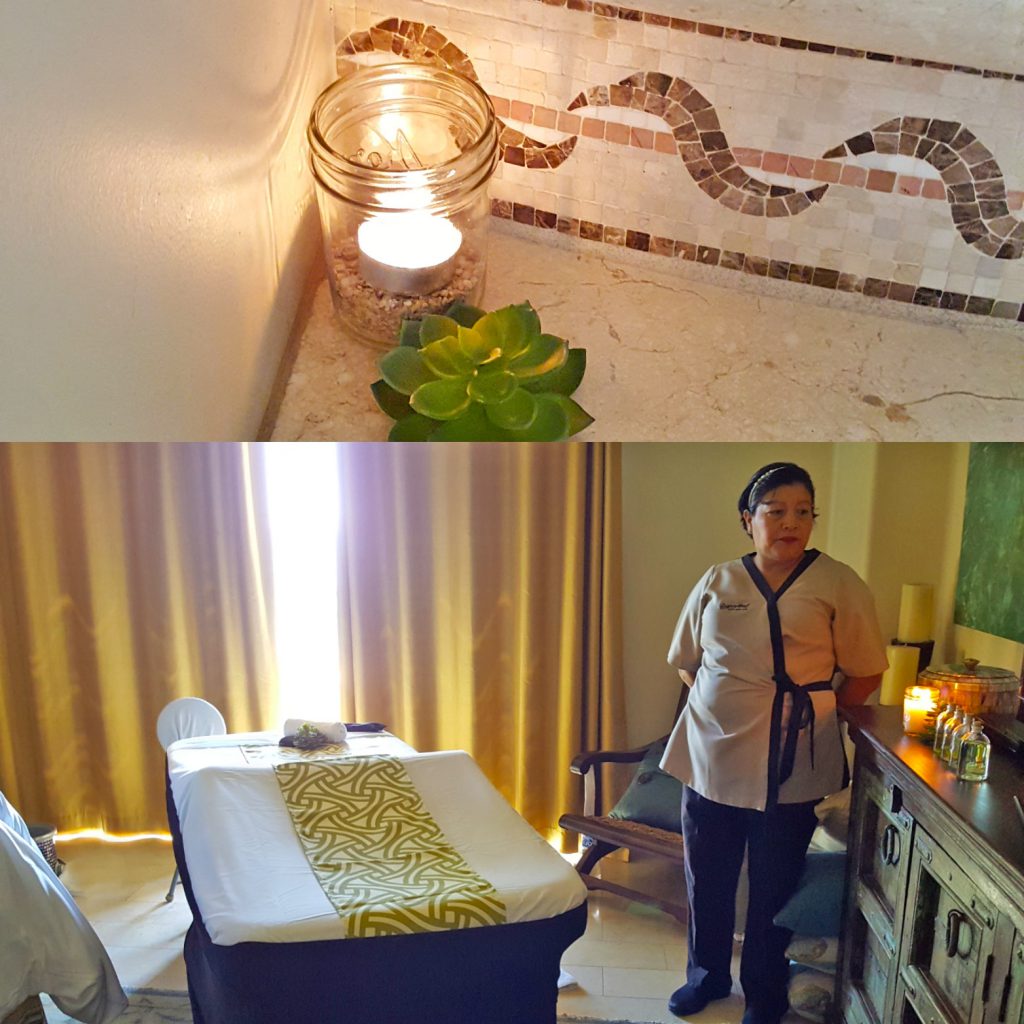 A girlfriend getaway is not complete without spa treatments. Suzanne Morel Face & Body Care brought luxurious spa services directly to our villa. Their team specializes in creating a personalized spa environment in the comfort and privacy of your vacation rental. We enjoyed a variety of treatments including massages, facials and pedicures; all outstanding!
Our post-spa lunch was provided by A Matter of Taste Catering in our villa. Known for their creative menus and professional service, this Cabo catering company sets the standard for in-villa dining. We enjoyed our gourmet lunch of focaccia chicken pesto sandwiches, gorgonzola-proscuitto potato salad and brownies on our ocean-view terrace.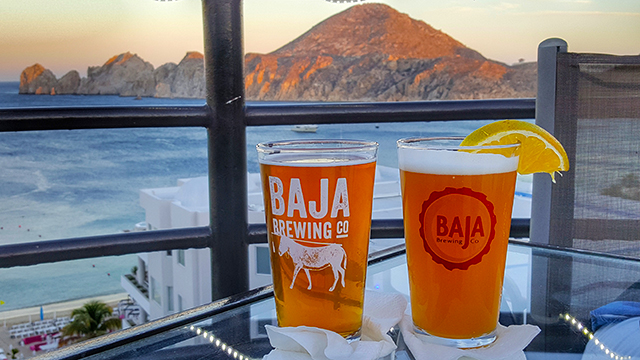 On our last evening, we took a walk down the beach to the nearby Baja Brewing Company for locally-crafted brews and amazing sunset views from the rooftop eatery. After the sun went down, we were treated to the sight of fireworks lighting up the evening sky – a wonderful way to end our Cabo celebration!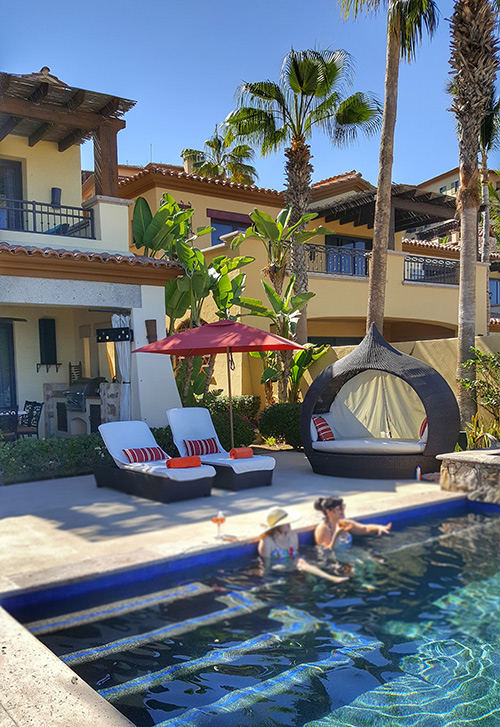 More Information:
Hacienda Villa 11 Cabo San Lucas
 4BR-4.5BA   /  Sleeps 8  /  Beachfront
from $3,360/night + tax