Announcing Our Newest Villas & Resorts!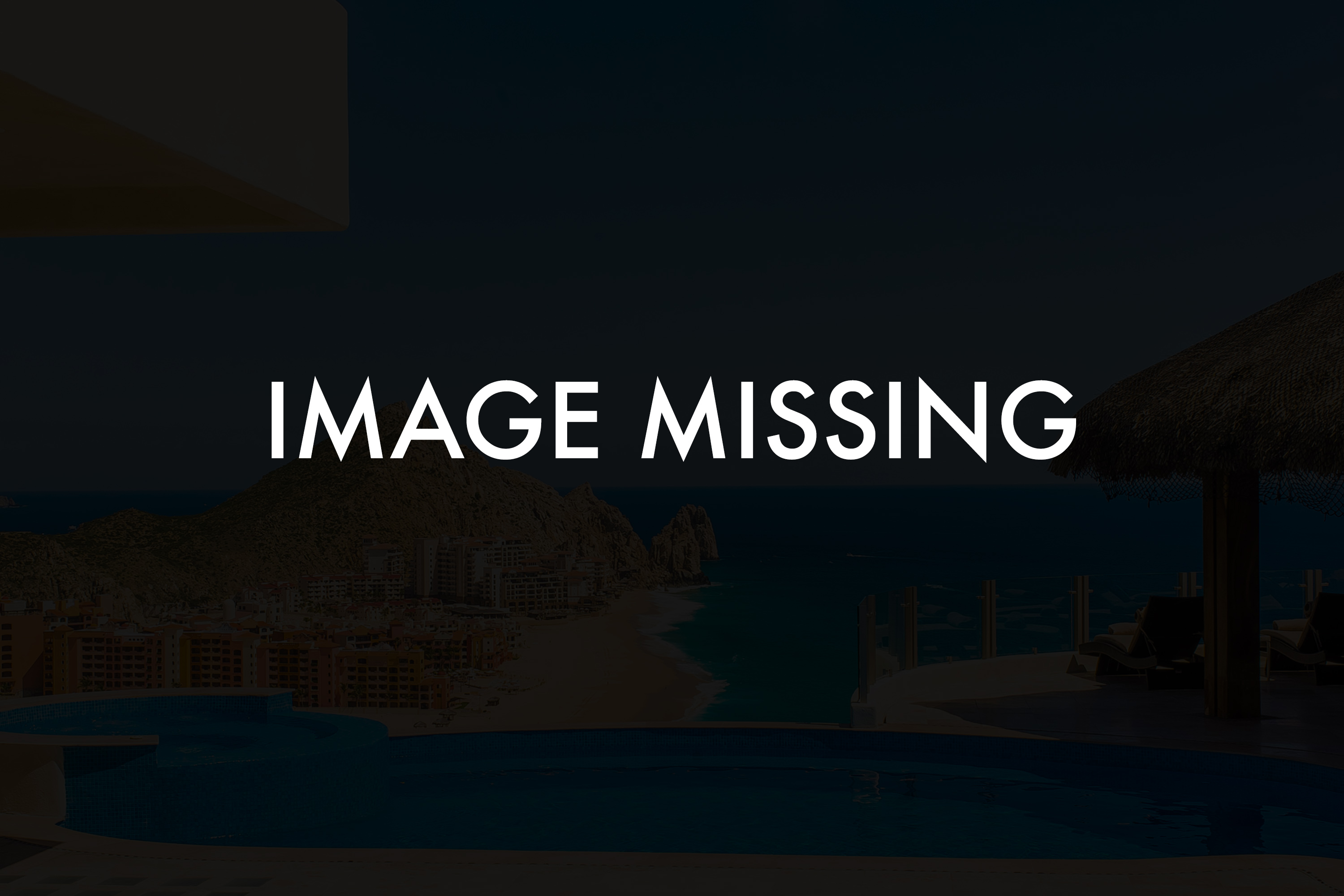 If Cabo's been calling your name, check out these great new villas and resorts. A villa rental offers a great vacation value and is the perfect setting to relax in luxury with the comforts of home. Personalize your villa vacation with your choice of extras including handy grocery pre-stocking, gourmet chef services in your villa, all-inclusive villa dining packages, in-villa spa treatments and massages and more! Plus, when you book your vacation rental with us, you can enjoy FREE extras – including a complimentary arrival transfer to your villa, a welcome margarita party upon your arrival, a dedicated local concierge specialist  during your stay and free AVIS car rental delivery to your villa (contact us for details)! If you prefer a resort setting for your Cabo escape, we have you covered, too! We're excited to announce our newest Los Cabos vacation villa rentals and resorts: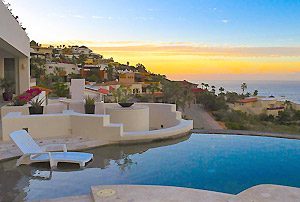 Villa Perla de Law
5BR-5.5BA / Sleeps 14 / Ocean View
From $1,094/night
You'll love the sunset views from Villa Perla de Law. This villa overlooks the Pacific in Cabo's Pedregal neighborhood. Relax in your pool or head downtown just minutes away for more fun.  More information…
---
Villa Joya de Law
4BR-3.5BA / Sleeps 10 / Ocean View
From $357/night
A breathtaking panorama of Cabo San Lucas Bay stretches out before you from this charming villa with all the comforts you need for a great vacation.  More information…
---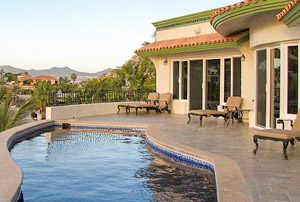 Villa Colibri
4BR-4.5BA  / Sleeps 8 / Ocean View
From $620/night
With downtown Cabo just a short drive away and beautiful ocean views visible throughout this villa, Villa Colibri is a great choice for a getaway with family or friends.  More information…
---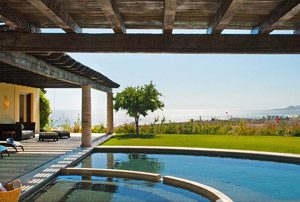 Villa Buch
5BR-5.5BA  / Sleeps 10 / Ocean View
From $1,000/night
Situated in the tranquil private community of Puerto Los Cabos, stylish Villa Buch offers captivating views of the Sea of Cortez and a spacious floor plan.  More information…
---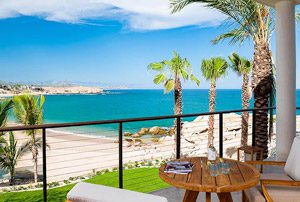 Chileno Bay Resort
From $475/night
Step directly onto the sands of one of the best snorkeling beaches in Los Cabos from this spectacular new resort! This intimate retreat offers chic design, excellent cuisine and unforgettable views!   More information…
---
Montecristo Estates
From $1,884/night
A luxurious vacation getaway awaits at the ocean-view Montecristo Estates by Pueblo Bonito, offering a perfect blend of a villa setting with all-inclusive amenities of the Pueblo Bonito family of resorts!  More information…
---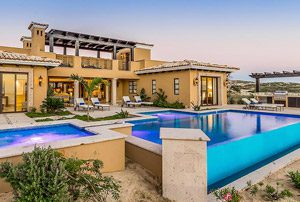 Diamante Villas
From $924/night
With an incredible location at the Diamante Resort, these stunning villas offer a variety of floor plans and combine the luxuries of a villa experience with the amenities of a resort, including dining, golf and even the spectacular Crystal Lagoon!
Diamante 3 Bedroom Casitas
Diamante 3 Bedroom Pool Casitas
Diamante 4 Bedroom Golf Villas
Diamante 6 Bedroom Golf Villas
---
Plan Your Cabo Getaway!
More Los Cabos Villas…
More Cabo Resorts…