Casino Night at Villa Bellissima to benefit Green Scholarship Program
An amazing evening awaits those attending a special Casino Night Fundraiser at spectacular Villa Bellissima on February 25TH, 2012 benefiting the Green Scholarship Program. For a $100 donation, you'll get to wine & dine, enjoy live music and try your luck at Vegas-style tables while you admire the incredible Pacific Ocean views from this magnificent private villa—all while benefiting a great cause. This is a rare opportunity to view one of the most magnificent luxury villas in Cabo San Lucas. The Green Scholarship Program benefits deserving local Los Cabos youth who desire to obtain a college education but lack the financial resources.
We spoke to Cecilia Avalos, one of the program's founders, to learn more about this great cause:
How did the Green Scholarship Program get started? In the summer of 2006, a member of the community told me about Isaac, a very bright and gifted local student who could not afford to go to college because his family did not have the economic means to support his dream. Issac was well known in the community as an excellent student and a leader. He deserved to fulfill his dream of obtaining a college education. Meanwhile, the Pratt family has called Cabo San Lucas their second home for years and thoroughly enjoy its beauty and people. They were looking for a way to give back to the local Los Cabos community. When we shared Isaac's story with them, they volunteered to help finance this young man's college education without hesitation.
Together with the Avalos family of Los Cabos, they started the Green Scholarship Program. Issac was the first GSP Scholar. Soon many students came seeking help in obtaining their dreams. The clear need in the community encouraged us to formalize a program and start the GSP to serve young Los Cabos scholars in need of educational opportunities. The number continues to grow thanks to the generous donations and contribution of friends. We are happy to sponsor 59 students at the moment.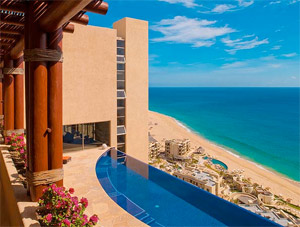 About the Casino Night:
When: February 25, 2012, 7pm–11pm
Where: Villa Bellísima –Cabo San Lucas
Price: Donation of $100.00 USD per person
More info: 044-624-3554314 in Los Cabos / Email: becasgreen@gmail.com
More about the Casino Night & Green Scholarship Program…
More about Villa Bellissima…