Extreme Sailing Series returns to Cabo
The Extreme Sailing Series returns to Los Cabos, Mexico on November 29 – December 2, 2018. This prestigious sailing event brings international competitors to the waters of Cabo San Lucas to race hydro-foiling GC32 catmarans for an action-packed spectacle of skill and speed. Top sailors from around the world compete on these high-performance vessels. Reaching speeds of up to 39 knots, the ultra-light GC32 is a spectacular catamaran allowing exceptional maneuverability.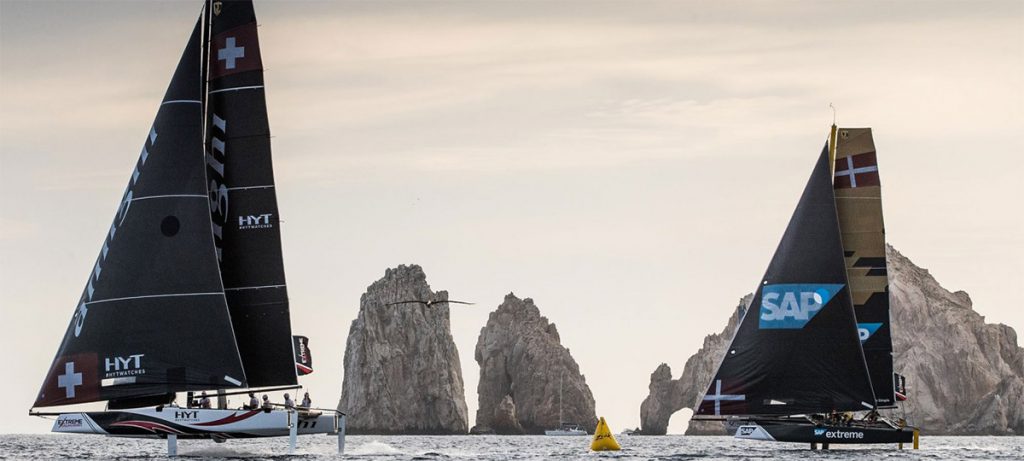 With the action taking place close enough to shore for excellent viewing, the event also offers VIP "Guest Sailor" ticket holders the rare opportunity to enjoy the thrilling experience directly on the boats. Visitors can watch the unforgettable action from the shores of Médano Beach in Cabo San Lucas.
More Information: 
Extreme Sailing Series
Photos courtesy of Extreme Sailing Series