First Annual Baja International Film Festival debuts with Celebrity Support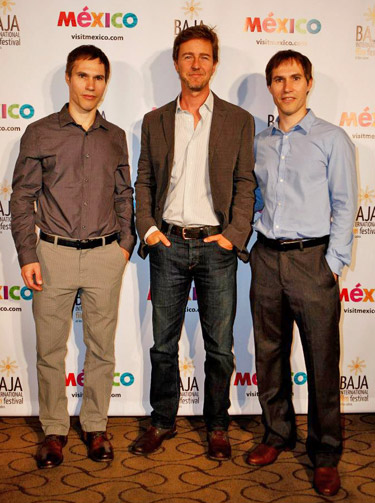 This year, Los Cabos will host the first annual Baja International Film Festival. This exciting multi-day event takes place November 14-16, 2012 and will feature screenings of works by talented filmmakers, celebrity sightings and lots of fun. We talked to the festival's founders Sean and Scott Cross about what's in store during this wonderful festival.
Why Baja? Los Cabos is a perfect location for a world-class film festival. It is one of the most beautiful places in Mexico, and it's also a favorite vacation destination for many Hollywood celebrities. Being that it's also a short flight from Los Angeles, Mexico City, and other major cities in Mexico and the US, we knew we would have a great turn out of supporters!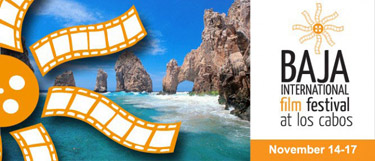 What was the inspiration/vision for the creation of the Baja International Film Festival? The Baja International Film Festival was created to help strengthen the relationship between Mexican and US filmmaking.  We see this as an incredible opportunity for the U.S. and Mexican film industries to network and interact with each other, so, in addition to screening films from all over the world with a focus on Mexican film, we will host a number of panels, roundtable discussions, and public conversations with top industry executives, which will encourage networking between US and Mexican filmmakers, and build relationships that will benefit the international filmmaking industry.
Tell us a little about yourselves, the festival founders… We are twin brothers, Scott Cross and Sean Cross. We're independent filmmakers and founders of the Colorado Film Institute and highly successful Vail Film Festival. Over the last ten years, we've built the Vail Film Festival into "one of the top 10 destination film festivals in the world" (MovieMaker magazine). One of our primary goals has been to promote and foster independent filmmakers, and to showcase unique and compelling films to a wide audience of film enthusiasts. The Baja International Film Festival is the perfect platform to continue that vision, and to screen the work of passionate filmmakers from around the world, with a special focus on Mexican filmmakers, who are some of the most innovative and risk-taking filmmakers working today.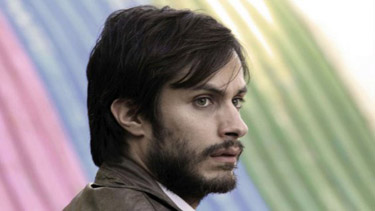 What are the important details for the festival? The inaugural Baja International Film Festival will take place from Wednesday, November 14th – Saturday, November 17th, 2012.  Individual tickets are free and can be reserved at the theater box office starting on Wednesday at the Los Cabos Convention Center.  You must have a Festival or VIP Pass to attend the events. More information here:  https://www.bajainternationalfilmfestival.com/index.php/en/attend/tickets
The Baja International Film Festival will include four days of special presentations, as well as competition screenings of feature films, documentaries, and short films, as well as nightly galas, panel discussions, filmmaker receptions, and award ceremonies. The festival is run by a bi-national team of experienced film and business managers who share a passion for bringing Mexican and U.S. cultures together through film. The Baja International Film Festival is supported by the Mexico Tourism Board and endorsed by the State of Baja California Sur and the Los Cabos Tourism Bureau as the Official Festival of Cabo, Mexico.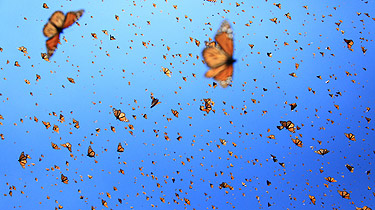 Where will screenings be taking place? The majority of screenings, as well as the opening night celebration, industry forums, hospitality lounge, and closing night awards gala, will take place at the new Los Cabos Convention Center, a 72,000 square-foot space equipped with solar panels and the latest environmental technology.  There will be also free nightly screenings for the public at the Cultural Pavilion Amphitheater and at Plaza Mijares in San Jose.
Any famous faces guests can expect to see in person at the event? Yes! We are proud to have so many wonderful industry guests who are going to be attending this first year event!  Edward Norton, Virginia Madsen, previously mentioned Diego Luna, Michael Apted, Melissa Leo, Matt Dillion, Octavia Spencer, Allison Janney, Billy Zane, Gael Garcia Bernal, Josh Lucas, Adrian Grenier, Barbara Mori, Natalie Morales, Dolores Heredia, Rachel Leigh Cook, Kuno Becker, Mike Judge, Esai Morales, Barry Gifford, Natasha Henstridge, Gabriela Roel, Mark Polish, Maria Conchita Alonso, Jesse McCartney, Marisol Nichols, Tate Taylor, and more!
What are some highlights of the festival's program? We have many film highlights, including the Latin American Premiere of The Iceman, which is our Opening Night Film, a beautiful documentary called Flight of the Butterflies, Rise of the Guardians which we will screen in 3D, our Closing Night Film, No, staring Diego Luna, one of our Tribute Award Recipients, and many others!
Are there specific themes connecting the festival films? The film theme for the whole festival is about bridging the gap between US and Mexican Filmmaking.  We have 80 wonderful films from around the world, with a special focus on Mexican features, documentaries, and shorts!
For more information on the Baja International Film Festival, please visit www.bajainternationalfilmfestival.com or email info@bajafilmfest.com.
All photos courtesy of the Baja International Film Festival