Unforgettable Farm-to-Table Dining Experience in Los Cabos, Mexico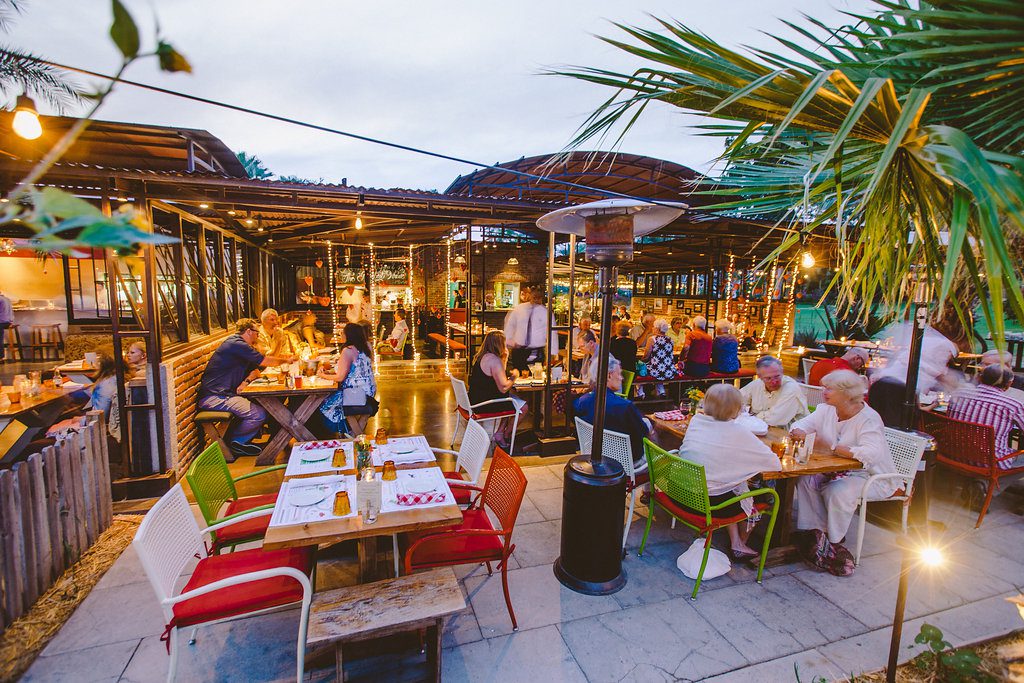 Los Cabos visitors who venture beyond the beaten path of Médano Beach and the marina are rewarded with unique local treasures. Among them, Flora Farms ranks as a regional gem of astonishing beauty. Driving along the bumpy, dusty country road on the way to Flora Farms, you may find yourself wondering just where this will lead. Upon arriving, you'll discover yourself quickly enchanted by the one-of-a-kind setting. A working organic farm tucked into the hills near San José del Cabo surrounded by lush palms, this verdant oasis is home to one of the area's most unique dining experiences. Along with the unforgettable farm-to-table cuisine at Flora's Field Kitchen and the lovely atmosphere, visitors can enjoy live music and shopping for local produce, hand-made soaps, jewelry, wine and more. We spoke to the team at Flora Farms about what makes this place so special: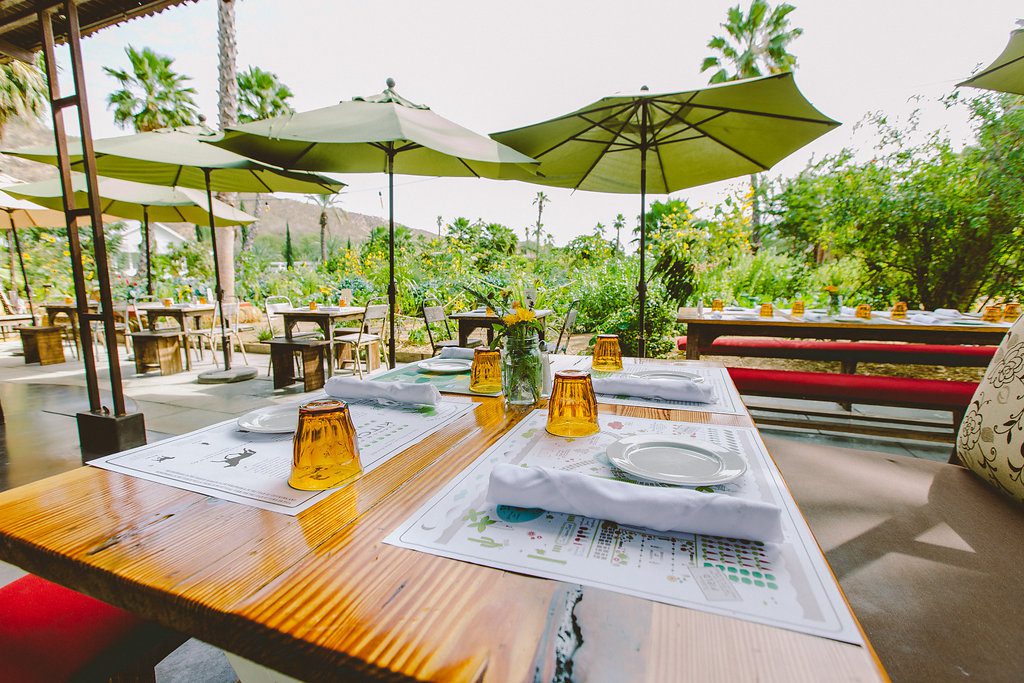 What was the vision behind Flora Farms?
For over 10 years we have been farming without the use of pesticides or genetically modified seeds. We have an ideal winter growing season that corresponds with the local high season and the need for exported produce. After founding the local farmers market on the farm some 10 years ago, we dedicated 100% of our production to local consumption. We work Flora Farm largely by hand, turning the soil minimally or not at all; instead nourishing it from the top down with layers of compost, mulch and decomposing cover crops. We plant and harvest by hand: trellising tomatoes and cucumbers on wood stakes and using the shade created to protect light sensitive crops. In all, we plant over 100 varieties of vegetables and herbs including lettuce varieties, eggplants, broccoli, heirloom tomatoes, kale, swiss chard, spinach, arugula, cauliflower, asparagus, peppers, potatoes, sweet potatoes, corn, melons, watermelons, citrus, papaya, bananas, and many more. Our growing season becomes a succession of abundant harvests as the hot summer yields to a mild fall, a cool winter and a warm spring.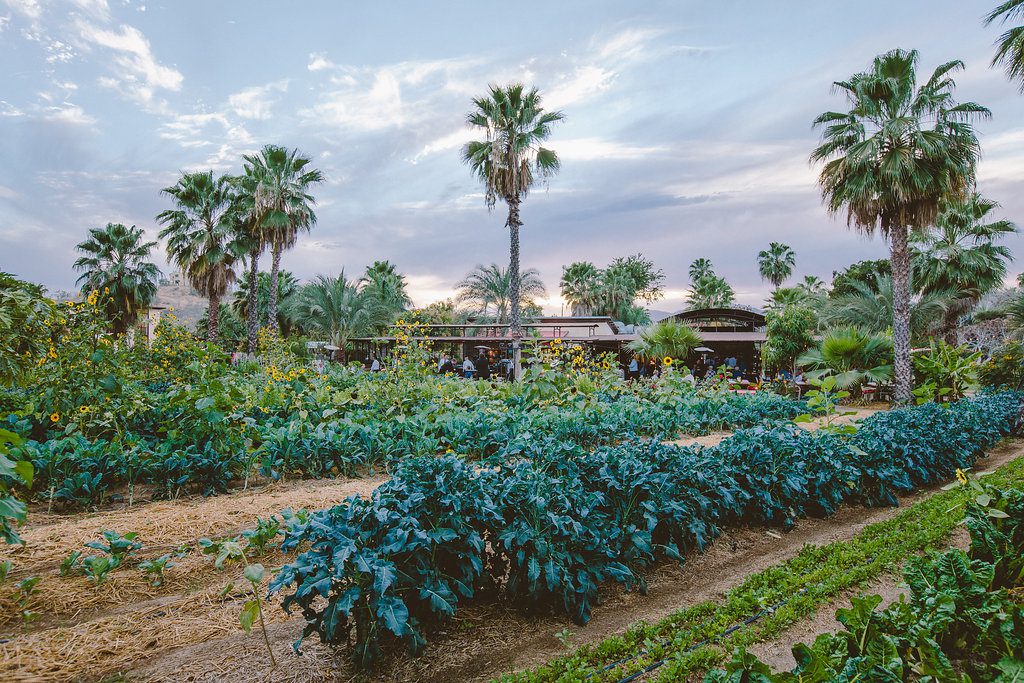 We began ranching to supply the Field Kitchen and Grocery with high quality humanely raised chicken, eggs, pork and beef. Our longtime partner, "Jefe" Guadalupe Espinoza, has been raising animals his whole life in Santa Anita on the 150-acre ranch his father Don Manuel purchased in the 1960s.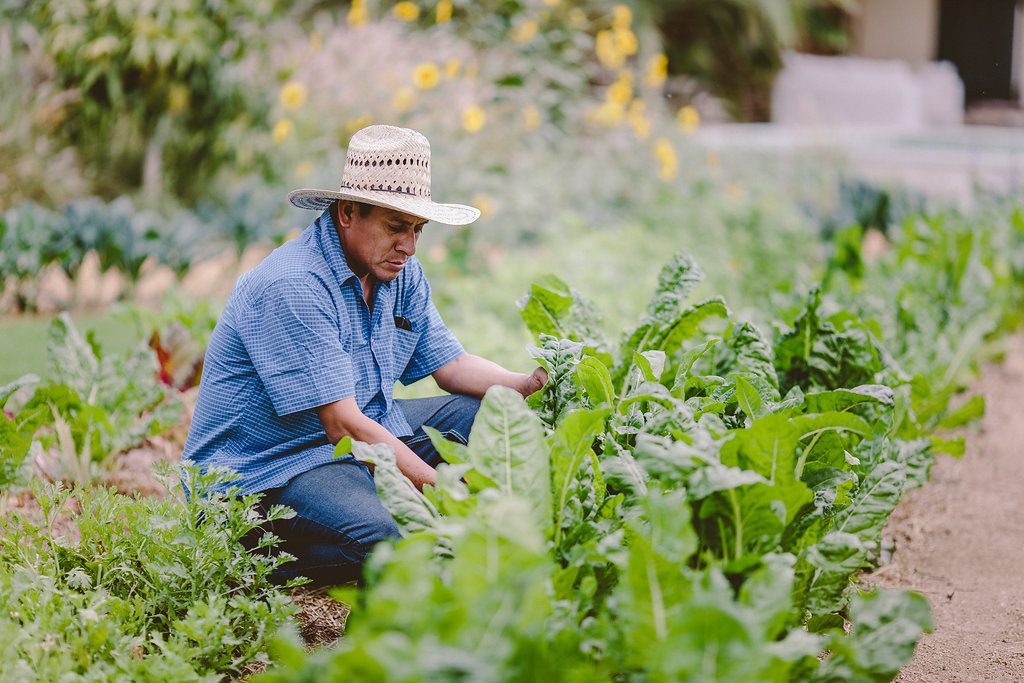 What is unique about the cuisine and menus at Flora Farms?
"The uniqueness of the cuisine is that we only serve what we produce in the farm and on the ranch, we make everything in the house. Our outstanding pastry program includes rustic breads. We also have a charcuterie program and a butchery program. We are self sustainable and produce enough to supply the markets in San José del Cabo and Cabo San Lucas as well as the restaurant," says Chef Guillermo Tellez.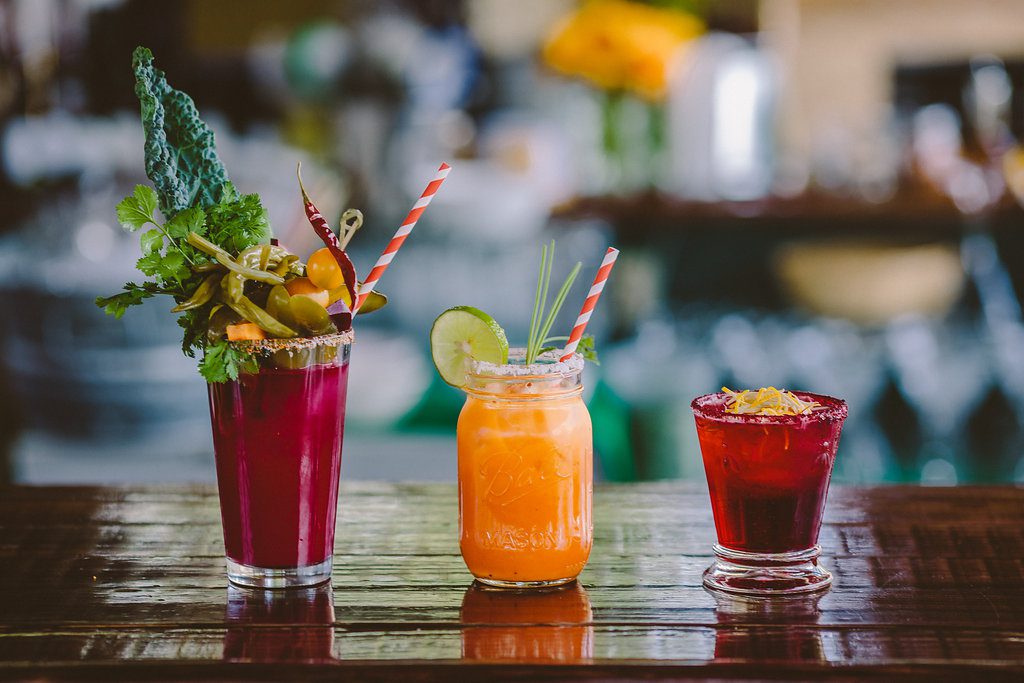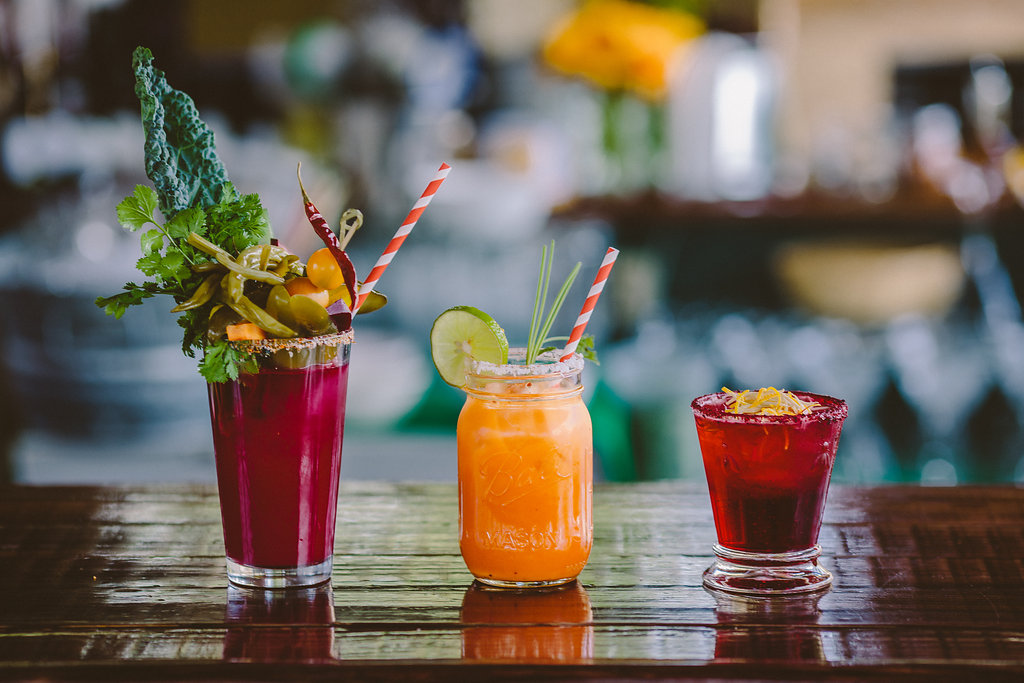 What are some favorite menu items?
"Some favorite items are the seasonal desserts, the pork chops and the wood-fired pizzas. The whole menu is popular among our guests," says Chef Tellez.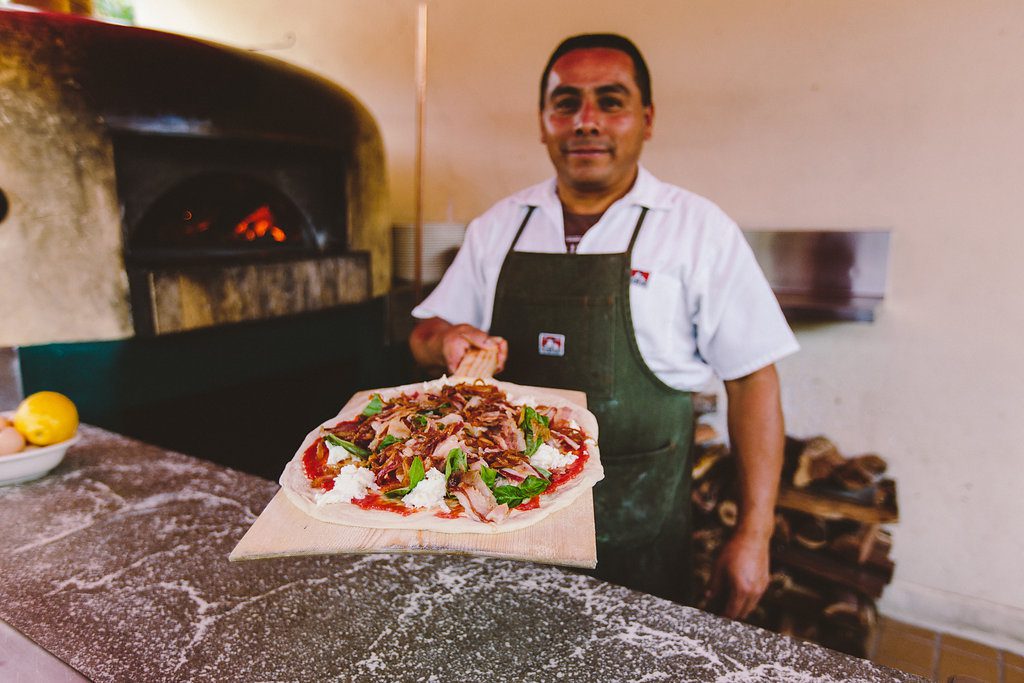 What are some special events that you do throughout the year
For Thanksgiving, we have a special traditional menu and is very popular among guests. Our Easter egg painting and egg hunt is also one of our favorite events in the year! For Dia de los Muertos, we partner with local businesses and charities to hold a Day of the Dead altar competition. In the summer months, we have movie nights on the lawn. We also host some special events with charities such as the Red Autismo Fashion Show.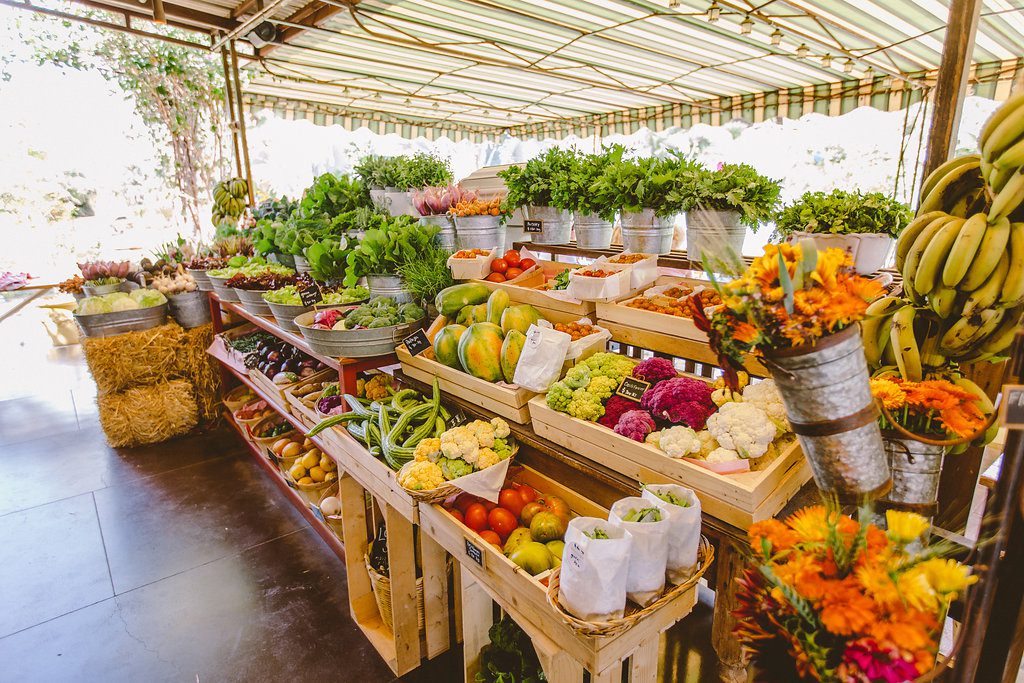 Your Flora Farm Grocery offers seasonal items and gifts. What are some items visitors can expect to find there throughout the year
Flora Grocery is stocked with our produce, meats, eggs, breads, sweets, pickled goods, sauces, dressings and preserves. Our vegetables, herbs, flowers and fruit are all picked fresh daily. Our bread is baked each morning in the wood-burning oven and we grow, butcher and cure our own meats. We also have homemade granola and pickles. Our cupcakes, cakes, cinnamon rolls, citrus and banana bread are all prepared by our Pastry Chef, Leslie Tellez and her team. We also offer New York-style bagels. Prepared food is available to go including sandwiches, grain salads and handcrafted pastas.  We also feature a selection of crafts from local artisans including lead-free clay bean pots and candles, and local honey from Miraflores.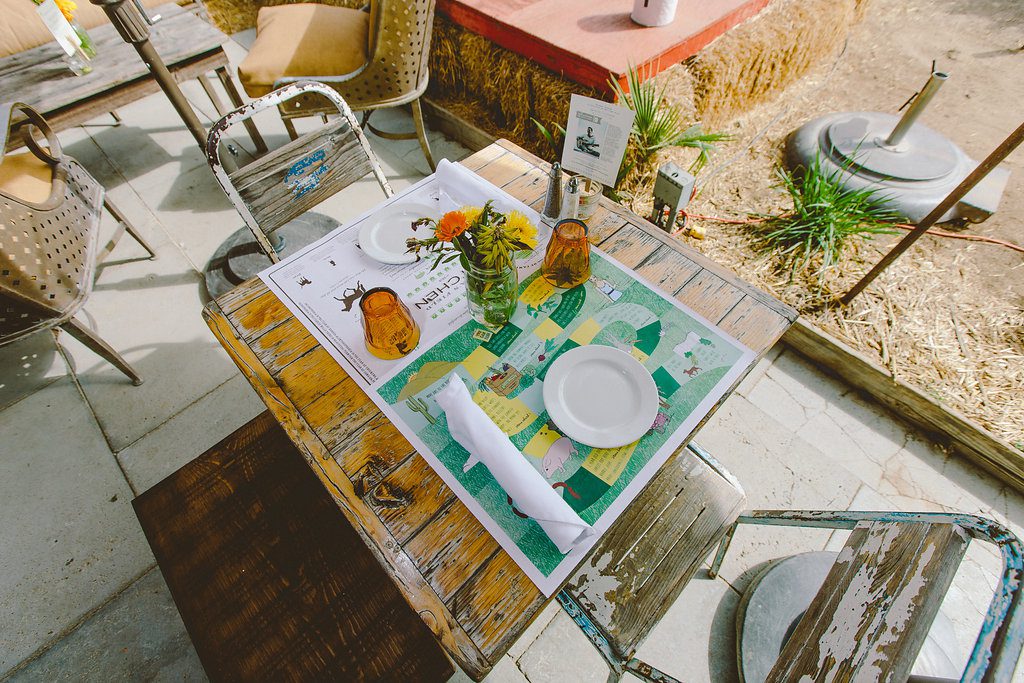 The Shops at Flora Farms are one of the newest additions to the property. What are some highlights?
The Live Work Artisan Shops provide an opportunity for local artisans to connect with the Flora Farm community. This series of sunlit sheds between the public parking area and the Flora Farm fields house local businesses offering an eclectic mix of goods and experiences.
There are currently 7 Live Work Artisan Shops open for business, with more expected in the near future:
The Art Market – Eduardo Sanchez Jewelry
Santo Cabo Handcrafted Body Care
James Perse clothing
Selfe Edge denim and leather
El Wine Shop y Café
La Micro Brewery
To learn more, visit: Flora Farms