Instagram Contest Winner: Claudia's Trip Report from Cabo!
Recently, we held an Instagram contest and Claudia was one of the very lucky winners of a getaway at the beautiful Villa del Palmar Beach Resort! A Cabo San Lucas getaway is always a pleasure– all the more so when you're the winner of a first-time vacation to Los Cabos! Here, she shares some of her experiences and photos from a fantastic escape in Cabo:
Was this your first time in Cabo? Yes, this was my first time to Cabo! I always wanted to visit Cabo but never got around to it!
How did you react when you found out you'd won? OMG! I screamed out loud, " I am going to Cabo baby"! It was really exciting! I couldn't believe it!
What do you love most about vacationing in Cabo? Vacationing in Cabo San Lucas was so relaxing! The beaches were so clean, the people were so nice and welcoming and Villa del Palmar Beach Resort was spectacular!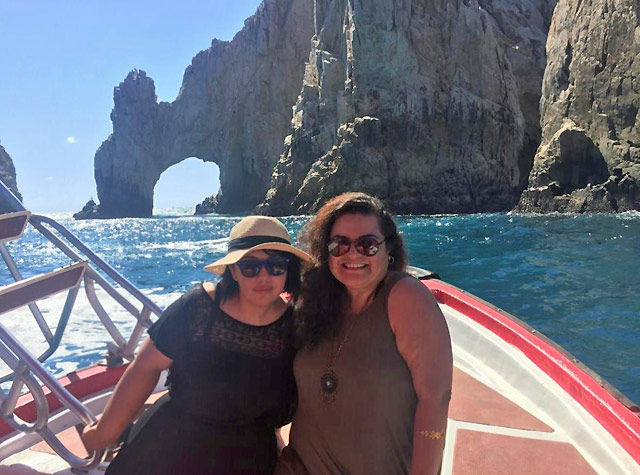 Did anyone travel with you? I traveled with my best friend, Isabel and this is what she had to say about the trip, "I loved everything about Cabo and had a great time!!  It was an amazing trip and I would definitely go back !"
What did you enjoy most about the resort? Villa del Palmar Beach Resort & Spa had everything I wanted, the suites were large and comfortable. There were three different pools to choose from and the beach was only steps away.  There were several great places to eat including the grocery store in case you wanted to cook in your room. The staff was helpful and accommodating!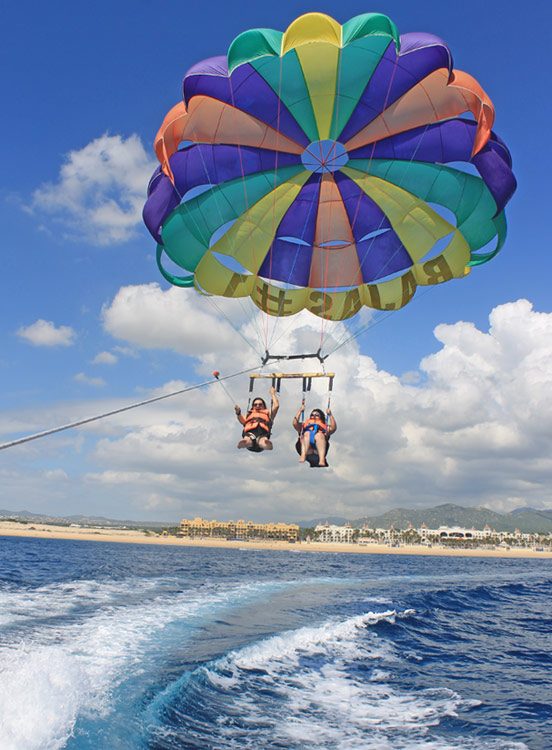 Did you do any activities ? Our first day we did the sunset pirate ship adventure, it was absolutely amazing.  The second day we went parasailing and took a glass bottom boat to the arch. The third day we got a massage by the pool and lounged!
Any special favorites? We absolutely love the Taco Bar at the resort, out of world tacos and delicious drinks. We also enjoyed the sports bar and breakfast and cafecito at the Deli!
Anything else you'd like to add? I highly recommend Cabo, it great for adult travelers as well as families! It beautiful, relaxing and unforgettable!
More About Villa del Palmar Beach Resort & Spa…