Interview with Ella Messerli of the Stylish Hotel El Ganzo, Puerto Los Cabos
Located alongside the state-of-the-art Puerto Los Cabos Marina, the Hotel El Ganzo has quickly developed a reputation as a hip boutique-style luxury getaway spot with a uniquely artsy vibe. The hotel's new Director, Ella Messerli, brings a fun-loving spirit and extensive hospitality background to this shining new star in Cabo's stellar resort scene. We were excited to hear what Ella has in store for El Ganzo. Here, she shares some insights about this wonderful resort.
What excites you most about joining El Ganzo? The hotel is a small jewel of barefoot comfort and modern elegance, a totally new concept in Los Cabos and one that will most likely set the bar for boutique design hotels for many years. It is an intimate place with expansive views and a total sense of freedom is felt throughout the property. Our Artist and Musicians in Residence program is the core of the concept and ensures a totally new experience to the idea of travel. El Ganzo is the place to really get away from it all surrounded by the natural oasis of Puerto Los Cabos.
What are some of the resort's more unique features? Our rooftop pool has become iconic and recognized by Travel+Leisure as well as many other publications, but there is much more to see at Hotel El Ganzo. In an area where ocean views are at a premium it should be known that all rooms and suites offer expansive views not only of the ocean but also the passing yachts from Puerto Los Cabos Marina. Conceptual art appears on hotel walls and in some suites adding an additional dimension not found anywhere else; you feel a vibrant pulse throughout El Ganzo. Casualness is the new comfort and at El Ganzo every space can be a place to relax, watch the fishermen or surf the web on our complimentary wi-fi.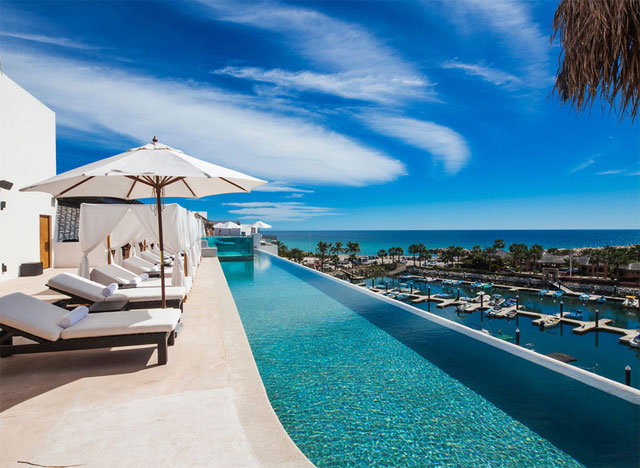 What are some up-and-coming things we can look forward to at El Ganzo? We plan on expanding our Artist in Residence beyond art and music to include filmmakers and writers. Also during the summer we will be implementing wellness programs and exciting new dining menus.
To what kind of guest is El Ganzo best suited? It is perfect for anyone who wants to let loose, enjoy the beauty of the Sea of Cortez, outdoor activities like a bike ride to a swimmable private beach where you can stand up paddle (SUP) – all in a relaxed atmosphere where congeniality is everywhere but privacy and relaxation are offered in an intimate setting.
Art and music has been central to the hotel since its inception, what is the resort doing to maintain and further this focus? As we continue with our Artist in Residence program, the hotel offers new surprises after every visit. Regular musical and film events continue to be organized, new artists for music, art and dance are continuously being contacted for upcoming "residences" and you can expect to see new art appearing regularly at El Ganzo in unexpected places.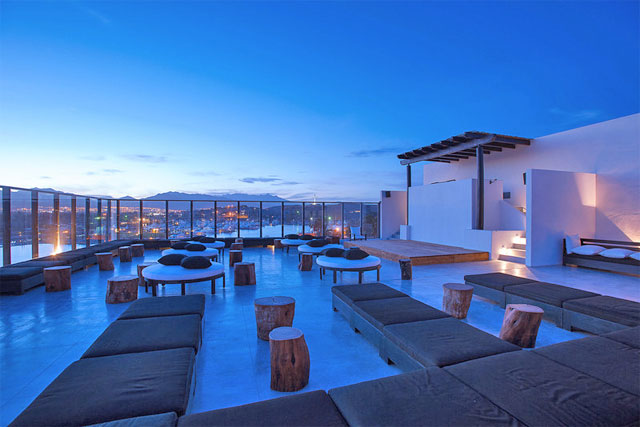 Anything else you'd like to add? Hotel El Ganzo in its second year will continue to surprise with new programs for self-improvement, as well as new standards for memorable and unique weddings and events. Our boutique hotel in Puerto Los Cabos is quickly becoming the hub in Los Cabos for special guests and artists and a must-stay for anyone who is looking for that special place to unwind and re-encounter themselves with the beautiful backdrop of nature with all the comforts a modern hotel offers.