Los Cabos International Film Festival Returns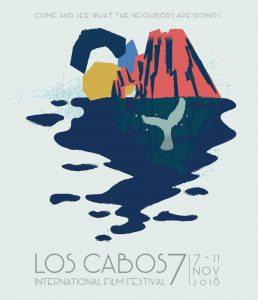 The prestigious Los Cabos International Film Festival returns November 7-11, 2018. The 7th edition of this exciting event will showcase 41 film entries from the North American film industry. A series of galas, premiers, screenings and discussions highlight captivating films, filmmakers and actors from Mexico, Canada, and the United States.
This year's guests of honor include Spike Lee, Terry Gilliam, Adam Driver, Piers Handling and others. Entrants will compete for a variety of prizes in several film categories.
Among the activities for this year's festival, attendees can participate in a pitching workshop, a panel discussion titled "From Film to TV: The Ups and Downs of A Shifting Industry," a "Journalists in Cinema & Culture Panel," and much more.
Official Film Selection:
Los Cabos International Film Festival