Los Tres Gallos offers Excellent Mexican Cuisine in Cabo San Lucas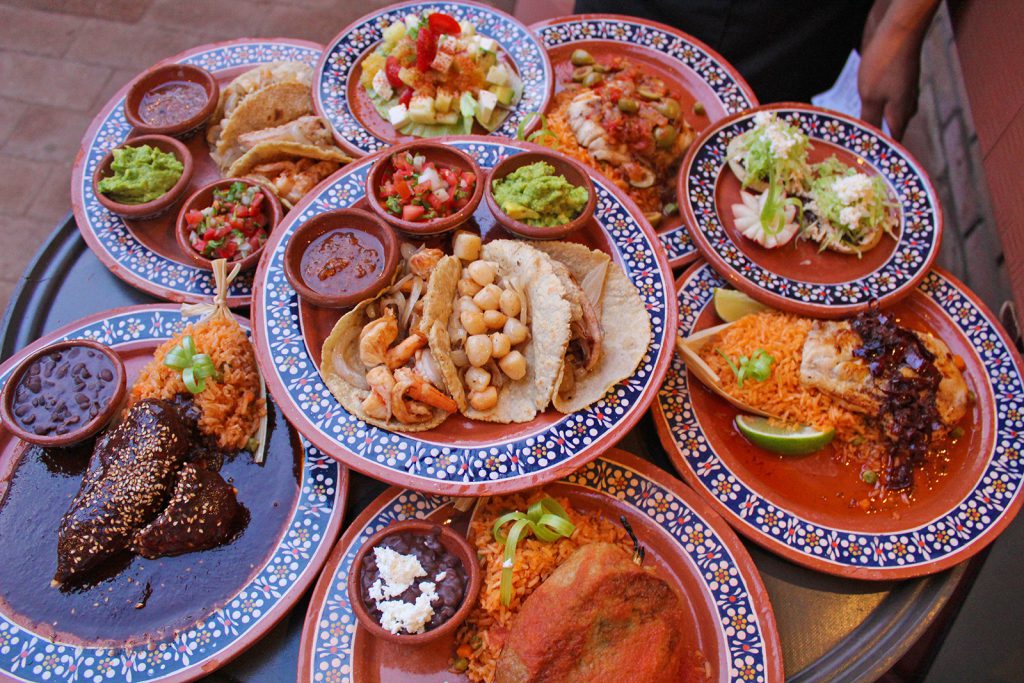 A magical open-air courtyard atmosphere greets you at Los Tres Gallos, an exceptional dining experience in the heart of Cabo San Lucas. This outstanding restaurant offers authentic Mexican cuisine and wonderful service, whether you're planning a memorable dinner with friends or a very special celebration.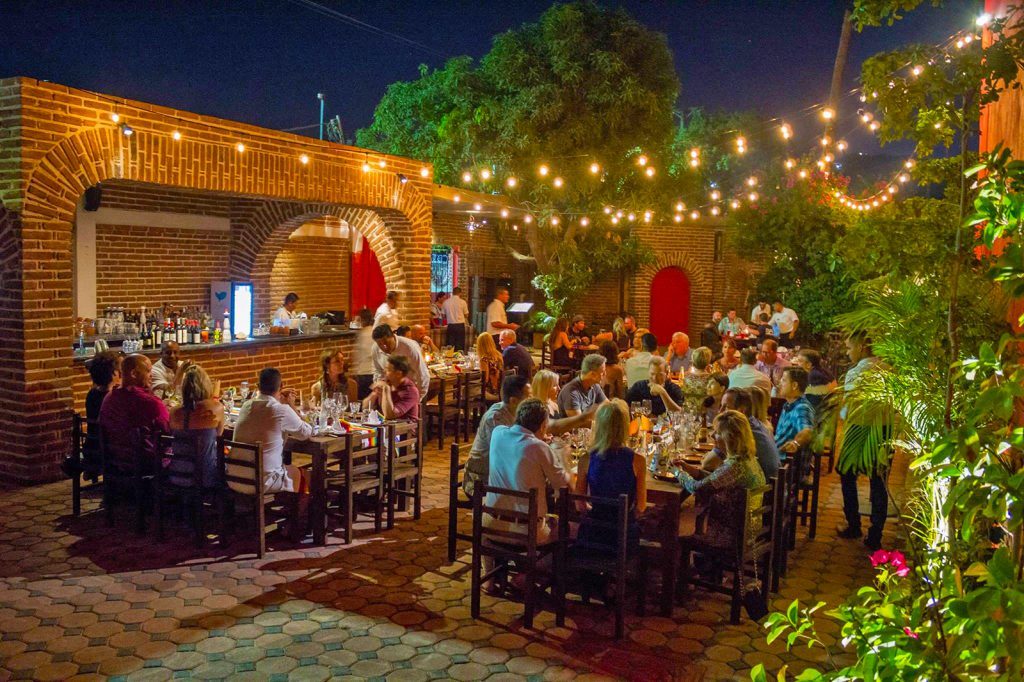 A commitment to authenticity lies at the heart of Los Tres Gallos. The restaurant is named for three famed movie stars of the Mexican golden era of cinema (Pedro Infante, Jorge Negrete and Javier Solís were together nicknamed "Los Tres Gallos" – The Three Roosters). This dedication to the classics is reflected in the rich traditions of the Mexican culinary repertoire evidenced in the restaurants excellent menu.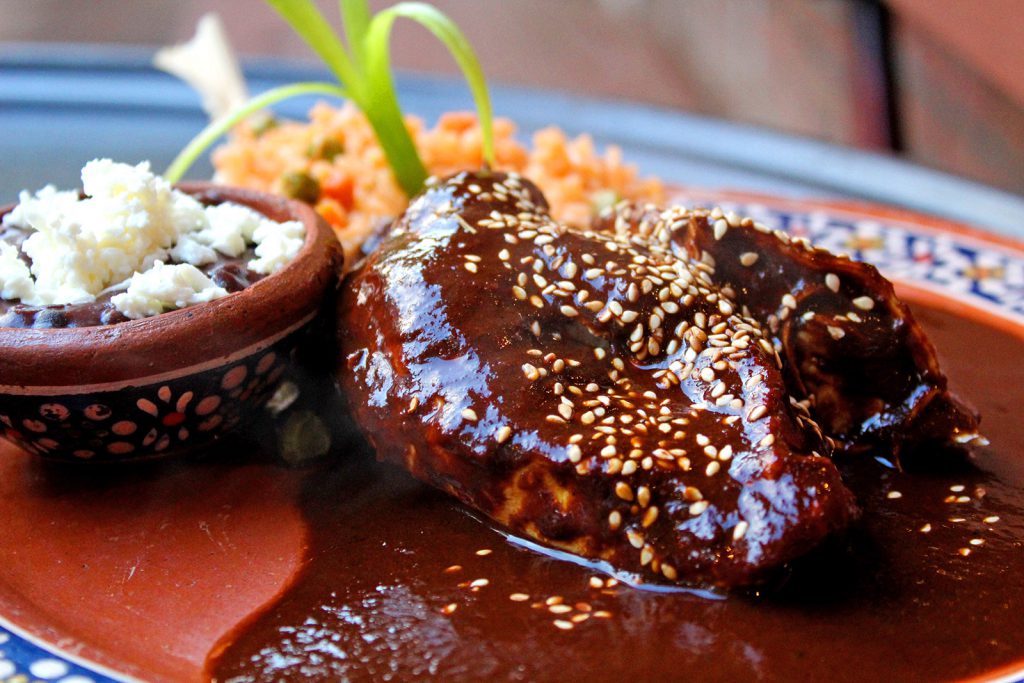 Timeless recipes are the inspiration for Chef Carmen Peralta's vibrant dishes created with meticulous care. The restaurant's owner, Michel Zermeño, says "each dish represents the living history of Mexico. These recipes are time-tested, perfected by my mother and grandmother as they cooked them day after day for the joy and nourishment of their family."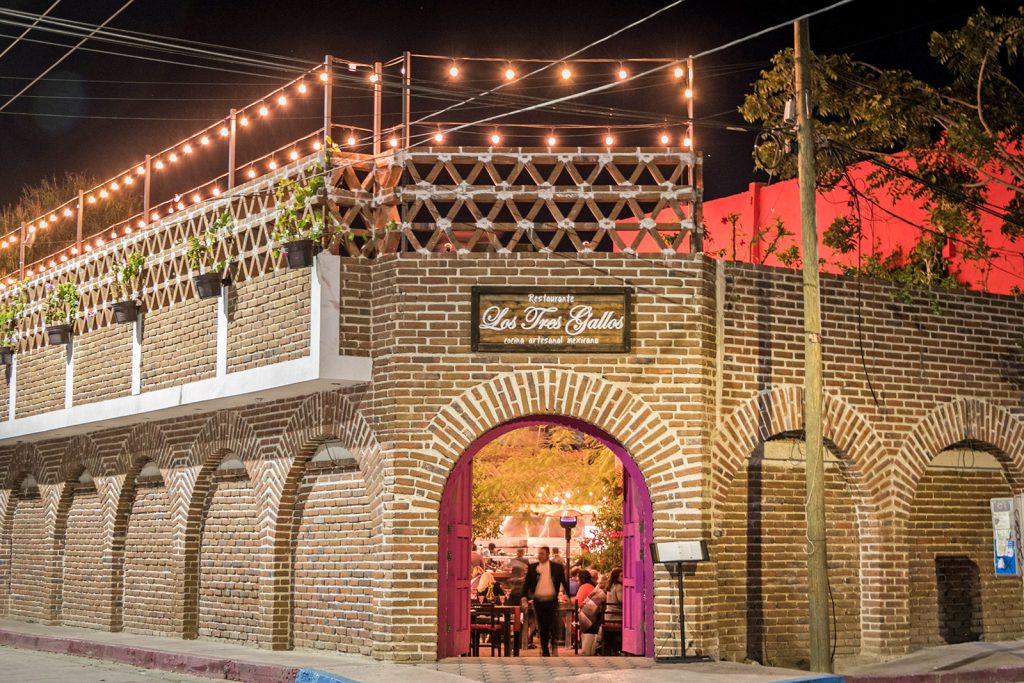 Among the menu's memorable offerings at Los Tres Gallos, visitors can enjoy sopesitos de tuetano, chile relleno, rich mole and enchiladas with green sauce. Beverages are also given the same creative flourish, including the Los Tres Gallos signature margarita, made with fresh squeezed lemon, orange, damiana liquor and Clase Azul Tequila. The refreshing hibiscus margarita is made with mezcal. If you've been out enjoying some of Cabo's unforgettable fishing, you can bring in your catch to be prepared at the restaurant (contact restaurant for more information).
The courtyard at Los Tres Gallos is a lovely oasis in the heart of Cabo San Lucas, shaded by mango and other fruit trees. Colorful decorative accents create a festive atmosphere and mariachis frequently visit to serenade diners as they enjoy their dining experience. Handmade furnishings, artisan-made glassware and traditional touches add to the ambiance.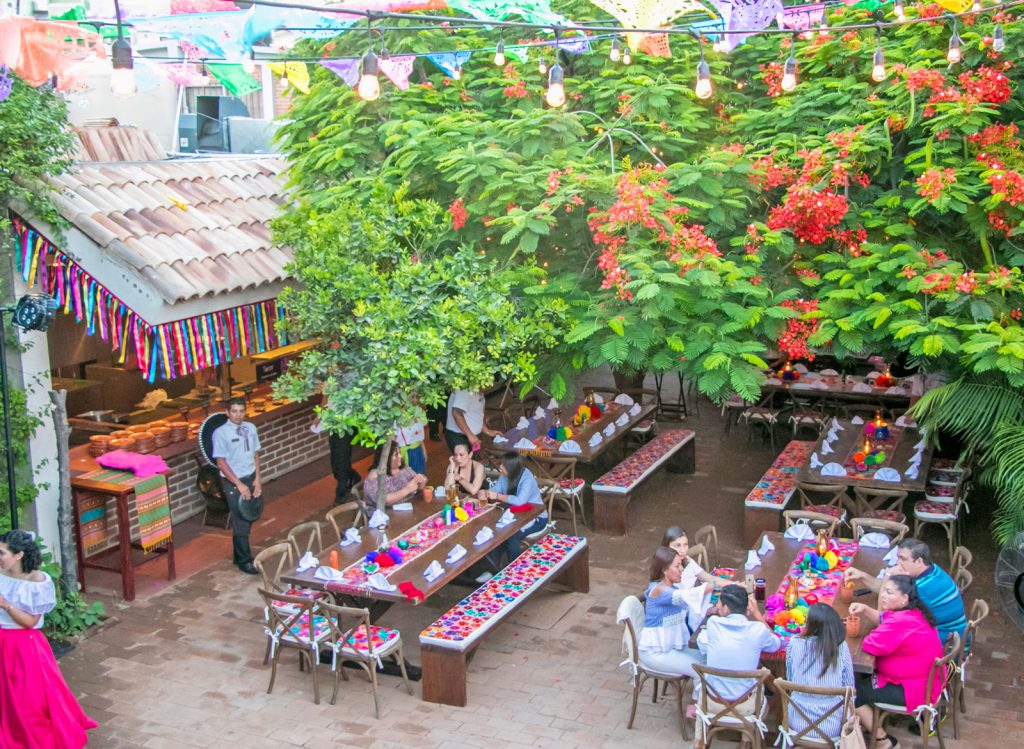 Los Tres Gallos is open for dinner, but can also be reserved for personalized celebrations, including private tequila tastings, rehearsal dinners, family gatherings and more.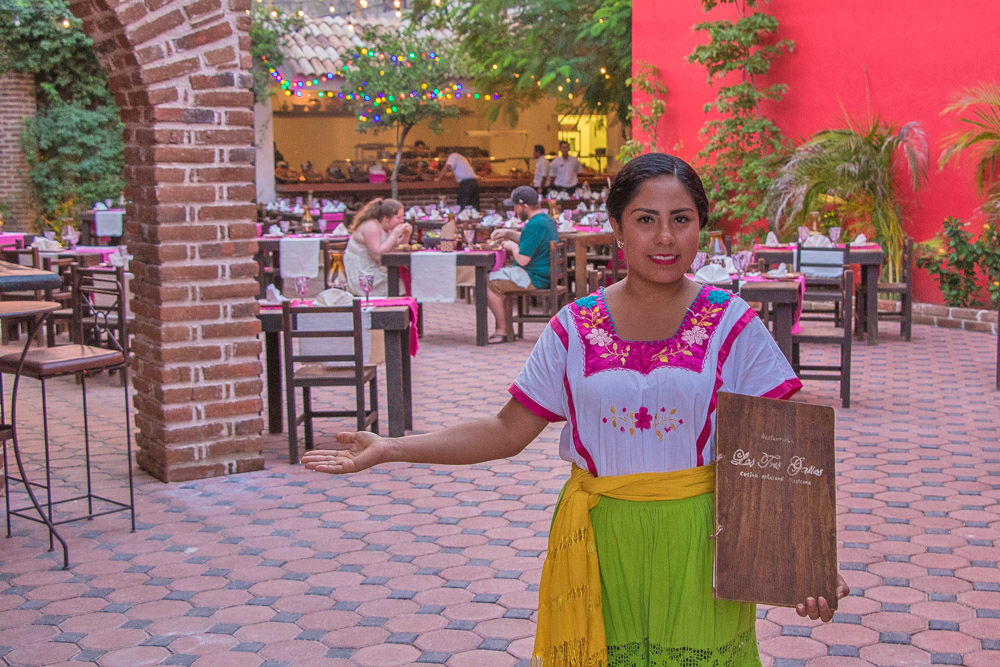 More Information: Los Tres Gallos