Luxury Redefined: The Resort at Pedregal Dazzles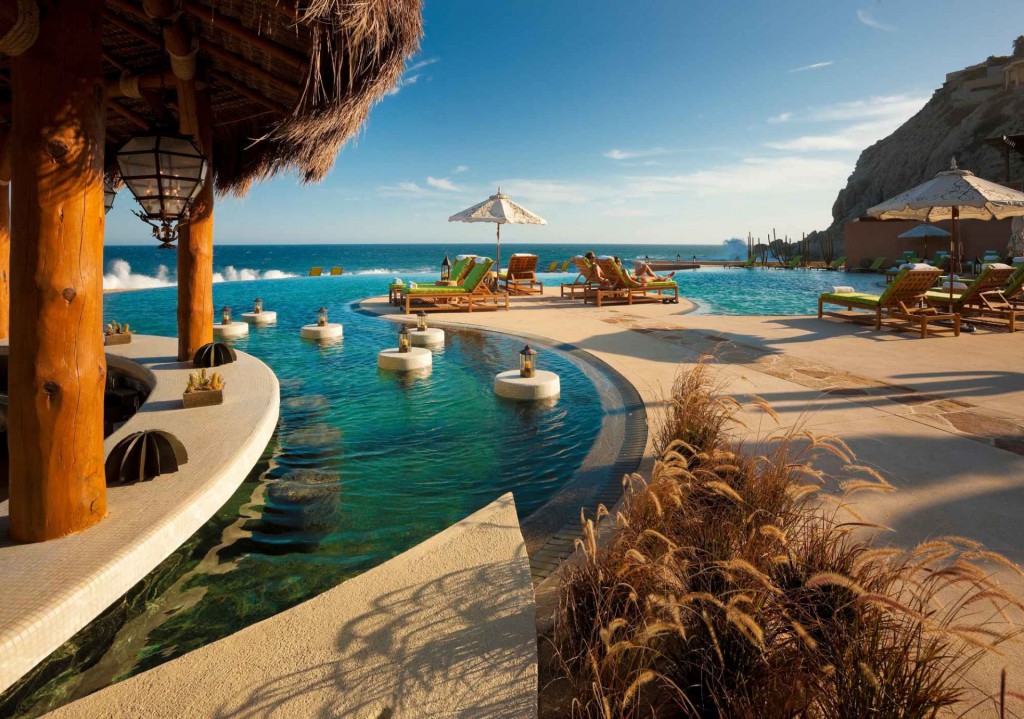 From the moment you leave the bustle of downtown Cabo San Lucas and enter the private torch-lit tunnel carved through the rock mountainside leading to the tranquil Pacific beachfront, you'll know you're in for a remarkable vacation retreat. Recognized as one of the world's finest resorts, The Resort at Pedregal offers an unparalleled combination of breathtaking architectural design, a stunning location, exceptional guest service and a range of unique top-of-the-line amenities to create an ambiance of refined relaxation. Whether you choose to lounge by the pool with a cocktail, treat yourself to a rejuvenating treatment at the opulent Luna Y Mar Spa, or enjoy excellent sunset dining at El Farallon, you'll discover countless ways to unwind surrounded by remarkable natural beauty.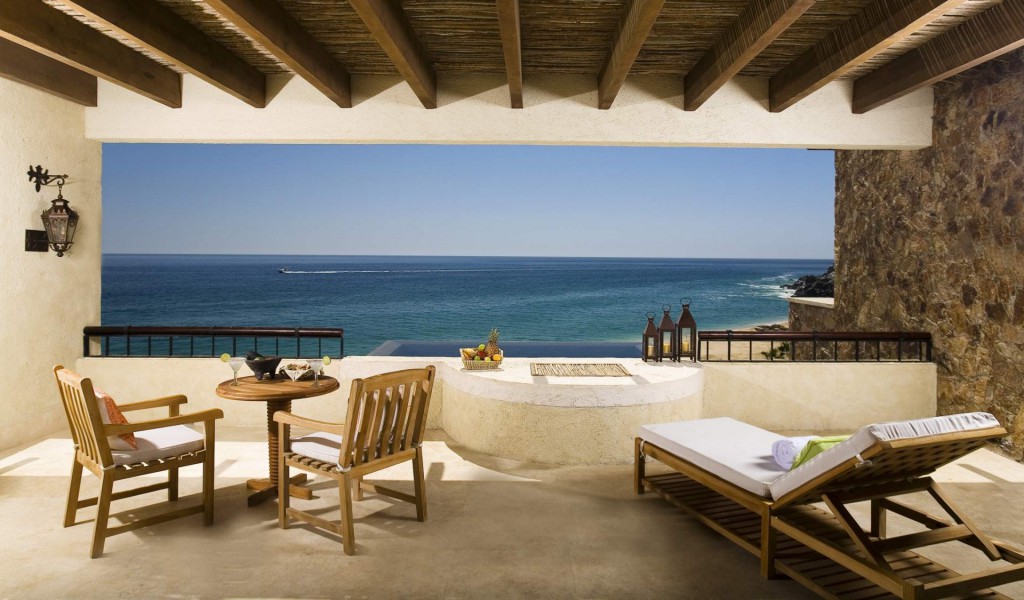 Overlooking the Pacific Ocean yet just minutes to the heart of Cabo, The Resort at Pedregal is an oasis of style and sophistication. The striking architecture perfectly complements the resort's location tucked along the rocky hillsides and warm sandy beach. Accommodations reflect the resort's commitment to the very finest in every detail. The unique touches you'll appreciate in your guest room, suite or casita include: marvelous ocean views, a private plunge pool, an attractive sitting area with a fireplace, a spacious bathroom with a rainforest shower and separate tub, an iPod docking station, plush premium linens, gorgeous furnishings, binoculars for whale watching, and captivating artistic accents. A dedicated personal concierge is available throughout your stay to help with all of the extra details and requests, including restaurant recommendations, special touches in your room or planning a romantic private beach dinner for two.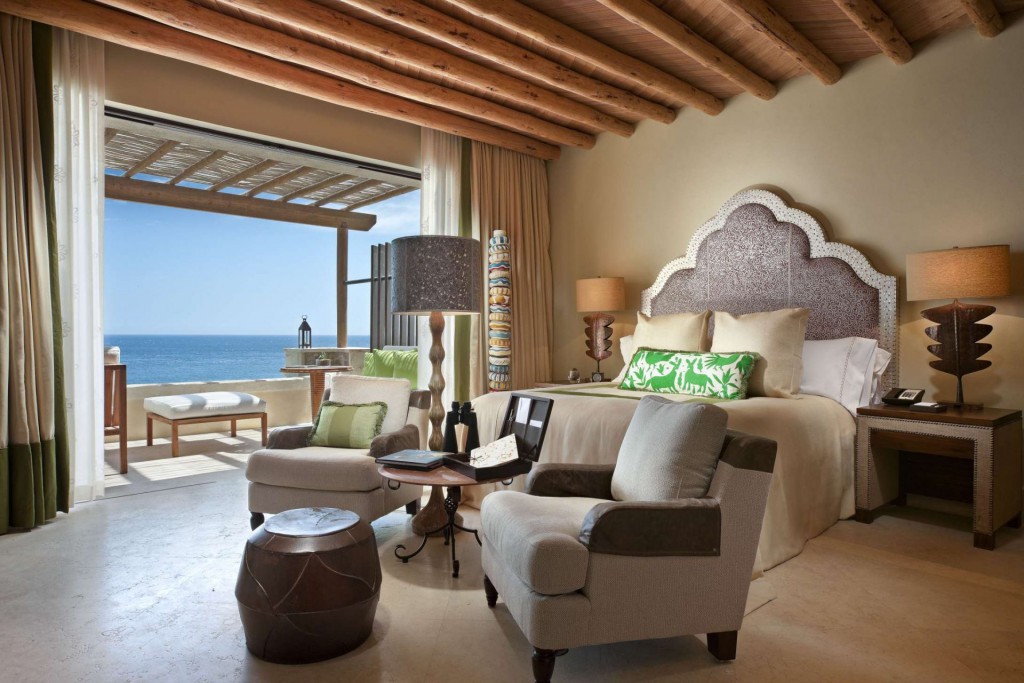 While your accommodations invite you to relax in your private sanctuary, take a stroll around the The Resort at Pedregal and you'll discover a range of outstanding offerings. A striking beachfront infinity-edge pool affords you a perfect vantage point to admire the endless ocean vistas and soak up the Los Cabos sunshine. Head to the resort's "living room" La Estancia where you can play a board game with friends, pick up a good book from the library or enjoy a beverage as you connect to the world via laptop. Looking for a one-of-a-kind treasure to take back home? The AlmArte Boutique features a range of items including jewelry, beach accessories, handmade crafts and home décor.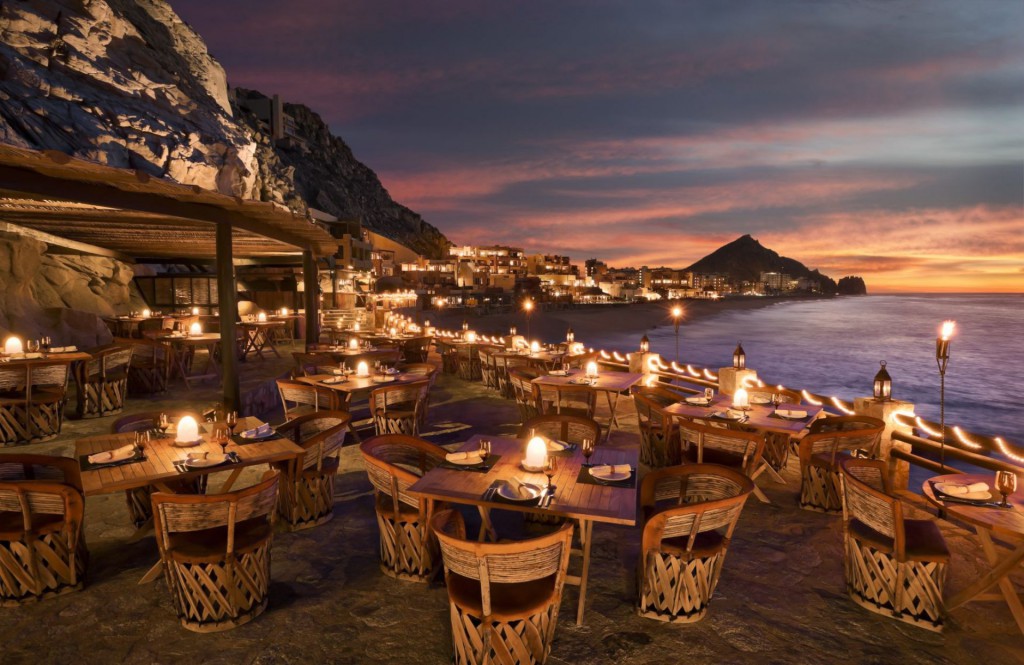 Los Cabos is known for its outstanding dining and some of the area's best cuisine can be enjoyed right at  The Resort at Pedregal. El Farllon is the resort's cliff-front restaurant stocked daily with the freshest local seafood. Enjoy a memorable evening under the stars with the soft glow of lanterns as you listen to the crashing waves and savor the catch of the day accompanied by a pitcher of margaritas. Boasting romantic hacienda-style charm, Don Manuel's is the resort's signature fine dining restaurant serving breakfast, lunch and dinner in an unforgettable setting. The restaurant boasts vaulted ceilings, hand-painted tiles, the splendid central "Su Cocina" kitchen and a tantalizing menu fusing Mediterranean and Mexican influences. An excellent wine list complements the delectable cuisine. You can also enjoy casual dining at Crudo. Located at the pool bar, Crudo offers fresh ceviche, sushi and sashimi from 11 am to 6 pm.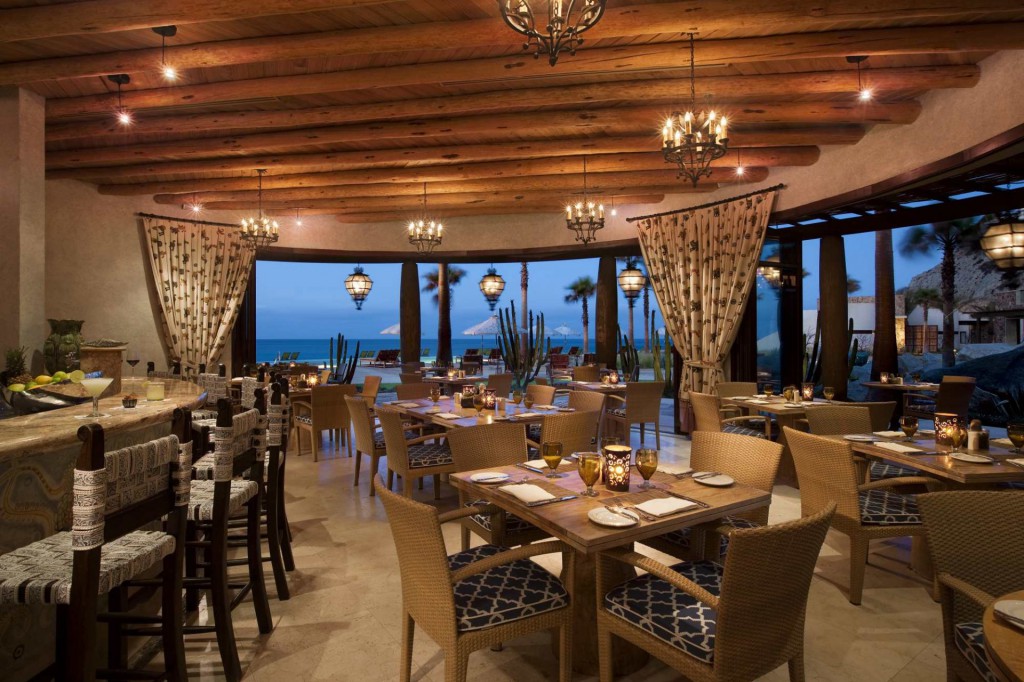 In July, The Resort at Pedregal will be hosting its fourth annual Food & Wine Festival. On July 15-19, 2015, The Art of Taste will bring together internationally recognized chefs and wine makers for a rare opportunity to engage with these culinary artists. Limited to just 120 participants, this exciting and intimate event will feature a number of experts, including:
Ulysses Vidal of Employee's Only New York
Danielle della Pola of Un Lounge Bologna, Italy
Bertha Gonzalez, Master Tequilier of Casa Dragones Tequila
Regine Sumeire of Sumeire Wines Provençe, France
Jose Luis Durand of Icaro Wine
Jay Schuppert of Cuivaison Estate Wines
Ruinart Champagne
For tickets and additional information, contact us at 1-855-745-2226.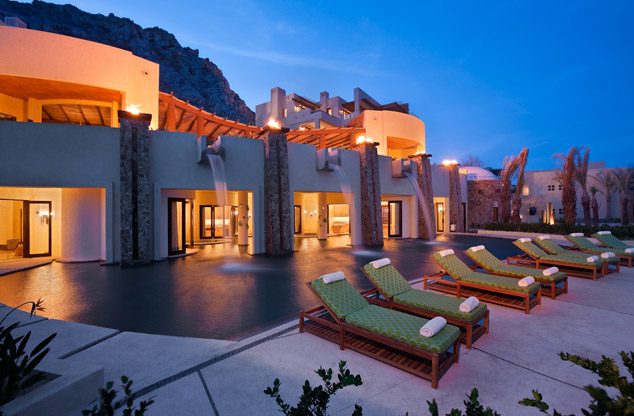 Ready for a soothing day of pampering? The spectacular Luna Y Mar Spa is a haven offering 10 treatment rooms, a full salon, and wet rooms with saunas, steam rooms and whirlpools. Select from a wide variety of treatments designed to create harmony, transform, cleanse, rejuvenate, relax and reinvigorate including massages, facials, exfoliations, water therapies and more.
For a limited time, The Resort at Pedregal is offering a "Rise, Dine and Shine" promotion which features welcome margaritas or hibiscus water upon arrival, a welcome bottle of tequila, full breakfast for two each morning, daily afternoon snacks and more.In addition, the resort is offering complimentary roundtrip private transfers for reservations received prior to June 1st for the Christmas holiday season. Contact us for details.
For More Information: The Resort at Pedregal
Rates from $475/nt