New Year's Eve Events in Cabo San Lucas: Ring in 2015!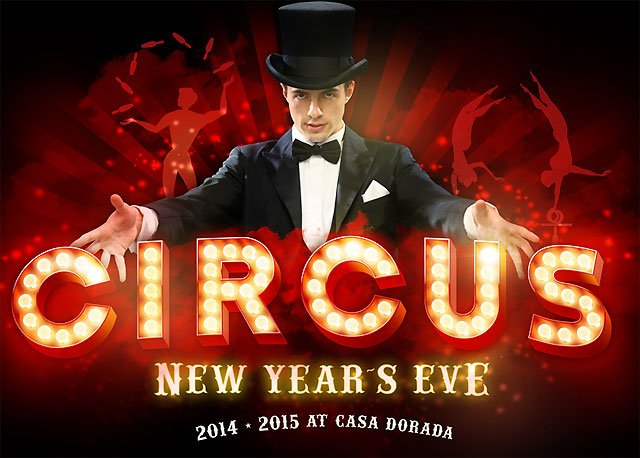 Cabo San Lucas is no stranger to a good party, and New Year's Eve kicks up the fun factor to new levels with a range of exciting parties. Ring in the new year in sophisticated style as you enjoy fine dining, live music, dancing to celebrity DJ's, fireworks over Médano Beach and so much more! It's no surprise that New Year's Eve is one of the hottest times to visit Los Cabos, Mexico. Check out just a few of Cabo's New Year's events below:
---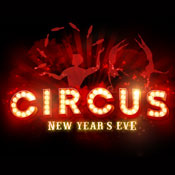 New Year's Eve Circus Party at Casa Dorada
Casa Dorada Resort in Cabo San Lucas will be the place to be for New Year's Eve 2015 as the resort hosts the Circus Party celebration at 12 Tribes Restaurant. The festivities, held against the backdrop of Medano Beach, will include live music, fireworks, dancing, dinner and more. Details: From $150/adult; $95/child at Casa Dorada Los Cabos.
---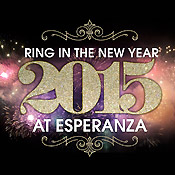 New Year's Eve under the Stars at Esperanza Resort
One of the most luxurious resorts in Los Cabos, Esperanza Resort will be hosting a glamorous New Year's Eve celebration including a gourmet dinner under the stars, a private VIP lounge, dancing and more. Details: Call (624) 145-6467 in Los Cabos for reservations and more information.
---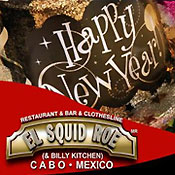 New Year's Eve at Squid Roe
El Squid Roe is well-known for nonstop partying and New Year's Eve is sure to be a fun-filled hit. Come to enjoy a gourmet dinner, champagne and dancing at this Cabo landmark! Details: Party begins at 8 PM; from $65/person at El Squid Roe.
---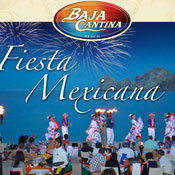 Baja Cantina New Year's Fiesta
Experience the New Year's Eve festivities on the beach! Enjoy a 5-course meal with a front row seat for the big fireworks show! Details: Visit Baja Cantina online for further details and reservations.
---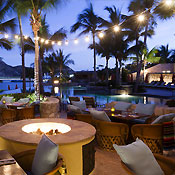 Hacienda Cocina – New Year's Eve
One of the most beautiful settings overlooking Médano Beach can be found at Hacienda Cocina & Cantina – this glorious restaurant is a romantic setting for a memorable New Year's Eve. Enjoy a gourmet menu followed by lovely views of the fireworks over the beach. Details: Visit Hacienda Cocina online for further details and reservations.
---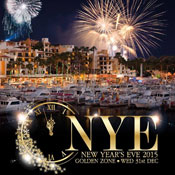 New Year's Eve at the Marina Golden Zone
A gala dinner, latin music, entertainment and fireworks make the Cabo San Lucas Marina a hot spot for a fun and exciting New Year's Eve. Details: More info at Golden Zone La Marina, Contact (624) 145-6011 in Los Cabos for reservations.
---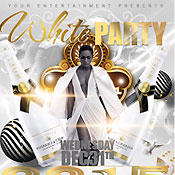 Mandala Nightclub White Party
A stylish evening awaits at Mandala, one of Cabo's hottest nightclubs. The White Party promises to be a glamorous party with drinks and dancing. Dresscode: White Only. Details: More info at Mandala Nightclub.
---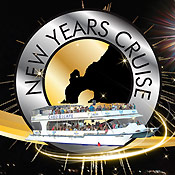 Cabo Escape Tours: New Year's Cruise
Enjoy an open bar, appetizers, a delicious dinner and a great view of the fireworks as you cruise on Cabo San Lucas bay aboard the spacious Cabo Escape catamaran. Details: From $115/adult. More details…
---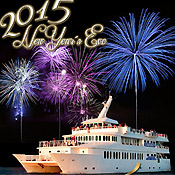 Caborey Catamaran: New Year's Cruise
Come aboard the Caborey Catamaran to enjoy a 4-course dinner, national open bar, red and white house wine, international show, DJ, champagne toast and the traditional grape. Details: From $165/adult. More details…
---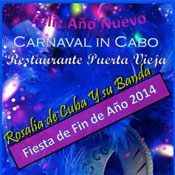 Puerta Vieja: Carnaval in Cabo
Come to enjoy live music by the spectacular Rosalia de Cuba and her band, along with a 3-course dinner at this wonderful restaurant. Details: From $85/person. More details at Puerta Vieja.
---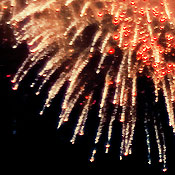 New Year's Eve Fireworks over Médano Beach
The skies will light up over Médano Beach in Cabo San Lucas to ring in the New Year. The annual fireworks spectacular shines above Cabo and is the perfect backdrop for a midnight kiss or champagne toast. Details: View from Cabo's beachfront clubs, restaurants, resorts or on the sands of Médano Beach.
---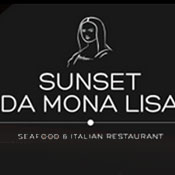 Sunset da Mona Lisa New Year's Eve Party
Come celebrate with a 5-course dinner, canapés, masks, a welcome drink, fireworks and more at this breathtaking restaurant. Details: From $145/person. Info: Sunset da Mona Lisa
---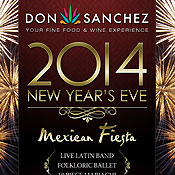 Don Sanchez New Year's Eve Party
Located in historic San José del Cabo, Don Sanchez is a beautiful setting for a special celebration. New Year's Eve will bring a Mexican fiesta to this upscale restaurant, including a four-course dinner, a live Latin band, a folkloric ballet and a 10-piece mariachi band. Details: $100/person. More Info:  Don Sanchez
---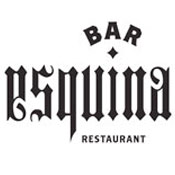 Bar Esquina New Year's Eve Party at Bahia Hotel
This hip restaurant will be hosting a celebration featuring a live band, balloons, hats, champagne and a special menu. Details: Party Begins at 7 PM, located at the Bahia Hotel & Beach Club. Accommodations:  Bahia Hotel 
---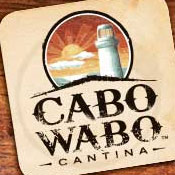 Cabo Wabo Cantina New Year's Eve
This year, the popular Cabo Wabo Cantina will be featuring a New Year's Eve concert by none other than the legendary Sammy Hagar himself accompanied by the great house band! Admission will be FREE for the show but on a first-come, first-served basis for reservations. See link for details. More Info: Cabo Wabo Cantina
---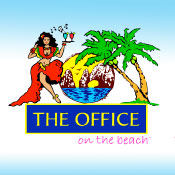 New Year's Eve at The Office on the Beach
Overlooking breathtaking Médano Beach, The Office is one of the most popular beach restaurants in Cabo San Lucas offering "toes-in-the-sand dining." For New Year's Eve, the restaurant will offer a banquet menu, special entertainment, favors, a glass of champagne and more. Details: Tickets from $155/person. More Info:  The Office on the Beach