Pisces Sportfishing keeps Conservation and Sportsmanship Alive on the Sea of Cortez: An Interview with Tracy Ehrenberg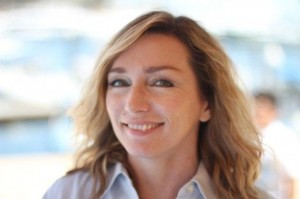 Last month, I had the chance to sit down with Tracy Ehrenberg, one of the owners of the award-winning fleet of Pisces Sportfishing. Among the area's most highly regarded charter companies, respected by fishermen and conservationists alike, Pisces has been active as a family-owned business in Cabo San Lucas since 1978 and was the recipient of the International Game Fish Association (IGFA) Lifetime Achievement award for their conservation efforts. In talking to Tracy, what really stood out was her passion—for Cabo San Lucas, for protecting the magnificent billfish that inhabit Los Cabos, and for providing an unforgettable experience to every guest, whether a seasoned angler or parents sharing a first fishing experience with their kids. Tracy shared her thoughts on what makes Pisces the big fish in those beautiful Cabo waters.
What makes Cabo's marine environment so special? Coming to Cabo without going out on the water is like going to Paris and not visiting the Eiffel tower! The abundance of amazing sea life in Los Cabos is not to be missed. Whether you experience it from a sunset cruise, aboard a private yacht charter or on a fishing boat, getting up close and personal with the Pacific Ocean and Sea of Cortez is a must for every visitor.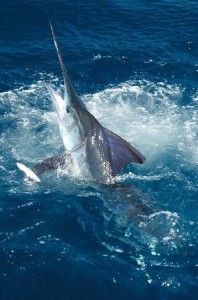 Pisces is committed to conservation of billfish (marlin, sailfish, etc)—isn't that contradictory for a fishing charter company? Not at all! In addition to having received recognition from IGFA, we've also been the recipients of the Billfish Foundation award for the most striped marlin released worldwide in a single year—an award we've received multiple times! We believe that by encouraging catch and release, we allow anglers to experience the thrill of catching these awesome creatures while allowing them to swim off into the sunset to see another day. Protecting marlin is important in order to keep our oceans healthy and ensure their survival for future generations. We're proud of our 98.6% release rate! Of course, if a fisherman feels strongly about keeping their fish, we most certainly help them to do so within legal limits and can even suggest local restaurants where they can prepare their catch.
In addition to marlin, what else can anglers expect to find in the waters of Cabo? There's so much variety! In addition to striped, black and blue marlin, there are also dorado (mahi-mahi), tuna, wahoo and the always fun to catch roosterfish. Smaller fish like sierra are also fun catches.
Are your charters more suitable for large or small groups? The great thing is we offer a great variety of boats, from 28-foot vessels to mega yachts. We're very proud of our outstanding crews and captains, who are intimately familiar with the best local spots and seasonal conditions to ensure the best possible likelihood of a great day of fishing. We consider our team members part of our family, and every member of our company is committed to providing a personal touch to every guest, whatever the size of the charter vessel!
What do you offer for those who aren't really into fishing but still want to enjoy Cabo's waters? Our yacht charters are definitely the way to go, we offer "mini-yachts" all the way up to a spectacular 110-foot Broward, "Panache." Many people don't think about a yacht charter as a feasible option on their vacation, but the truth is that for a group outing, it can actually be quite reasonably priced. A private two-hour sunset cruise with your family and friends complete with appetizers and wine is a simply unforgettable experience. Of course, we can also arrange full- and multi-day charters with many of the luxuries of a fine hotel.
To arrange your own Pisces fishing charter or to find out more about fishing in Cabo, click here.