Spa Services in the Comfort of your Cabo Vacation Rental!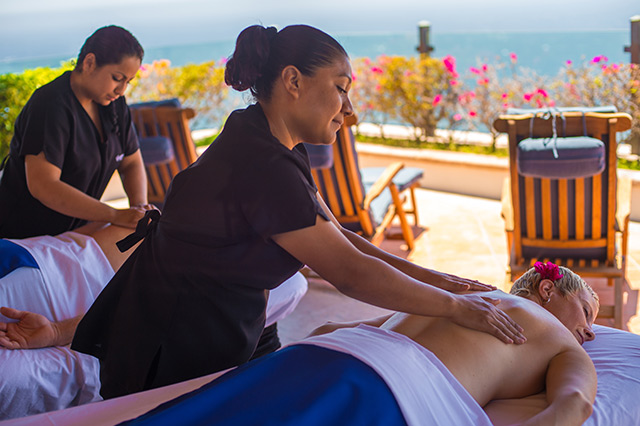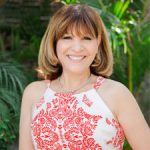 Whether you're planning a girlfriend getaway in Cabo, the destination wedding of your dreams, or just need a little extra pampering after a day of sun and sea, the services of Suzanne Morel Face & Body Care will help you look and feel your best. Offering luxury in-villa spa treatments and beauty services, their team will come directly to your vacation rental in Los Cabos and create a customized spa oasis for you complete with candles and soft music. Enjoy a massage, facial, pedicure, or outstanding hair and makeup services. We spoke to owner Suzanne Morel about what makes their offerings so special.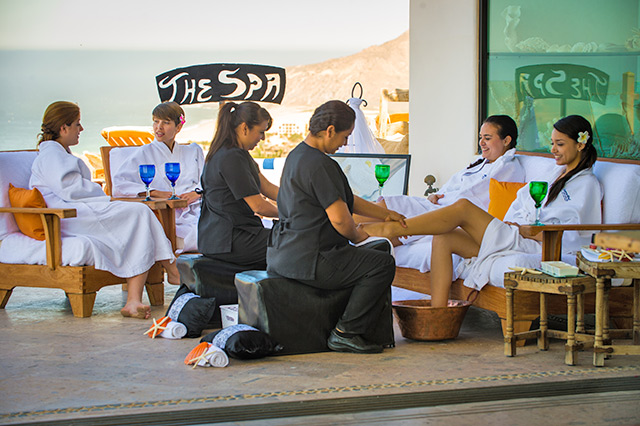 What makes your in-villa spa services so unique? Suzanne Morel Face & Body Care does not just provide a service, we strive to ensure that every client enjoys a flawless experience. With our high-quality spa products, our well-trained and licensed therapists and our bilingual concierge, we create a customized luxury spa in the privacy of your Cabo villa rental, maximizing the quality time you spend with your family and friends.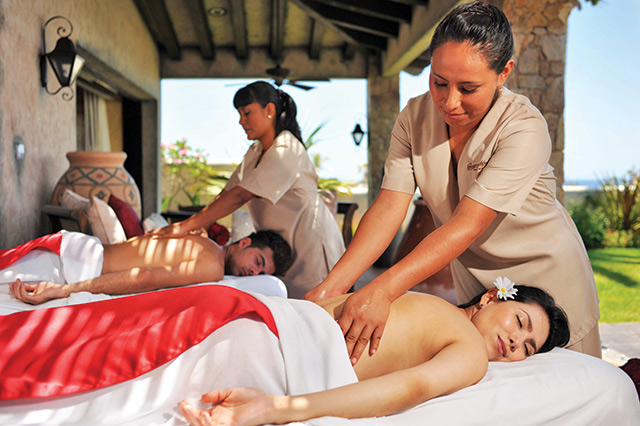 What are your most distinctive spa treatments? Every spa treatment has its own magic and serves a different purpose. At Suzanne Morel Face & Body Care we offer a wide variety of treatments. From our massages, one of our favorites is the 4-Hand Massage, with 2 therapists massaging you at the same time; it's just extraordinary! The hot stone massage is another favorite, transporting the client to the next level of relaxation.
From our facials, the Fountain of Youth Facial is outstanding. During the treatment, an amazing 10-minute neck massage adds extra pampering for the client.
From our spa packages, the Mexican Ritual is a remarkable choice. This combines an herb, papaya and mango exfoliation treatment, 15 minutes of stretching yoga movements, a 60-minute traditional massage, finished with an antioxidant cup of tea.
Your beauty services are very popular for bridal parties. What advice, suggestions do you have for bridal parties? Professional hair and makeup on such a memorable occasion as a destination wedding in Cabo is a MUST. Just remember, there will be a professional photographer taking a lot of candid shots during your big day, so looking your best is imperative. Professional hair and makeup should enhance your natural beauty, not transform you into another person. Make sure you communicate very clearly what you really want so that when you look in the mirror you'll fall in love with the result. Communication is key! We offer a variety of wedding hair and makeup services to ensure your entire party is looking fantastic!
Tell us a little about your team… Our team at Suzanne Morel Face & Body Care is the most important element. Without our talented team, the luxury experience our clients receive would just not be possible. Our team, from our bilingual spa concierge staff to each of our therapists and stylists, always gives their best to meet and exceed our client's expectations.
To plan your in-villa spa treatments or beauty services, visit: Suzanne Morel Face & Body Care