The Crown Jewel of Pedregal: Villa Turquesa offers Luxury & Relaxation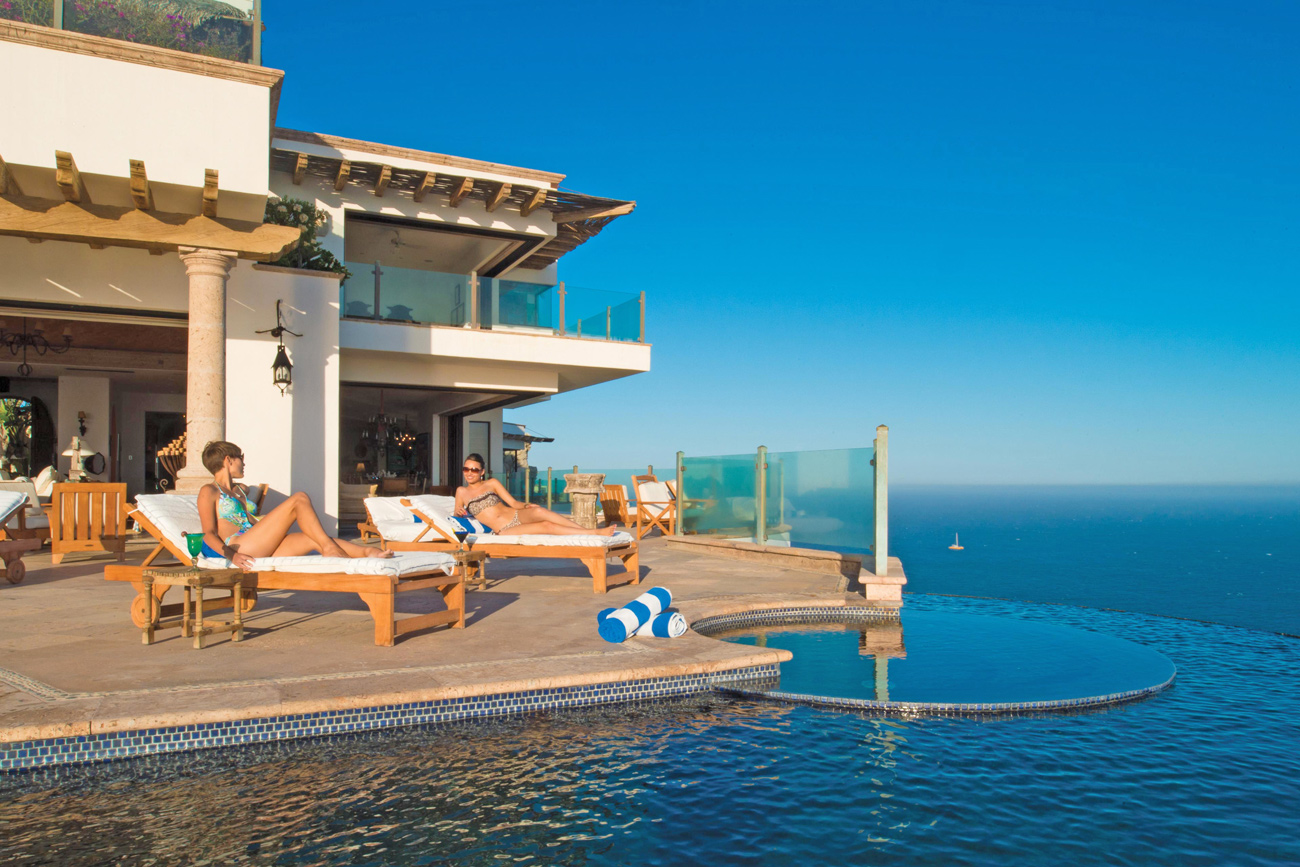 With a dramatic cliffside setting perched 350 ft directly above the beach, vacation rental Villa Turquesa delivers on the promise of an unforgettable luxury getaway in Cabo San Lucas. Throughout the day, the evolving Pacific Ocean panorama stretching out from this spectacular villa offers a breathtaking backdrop, with passing cruise ships, fishing boats, and (during the winter months) whales making their way along the coastline.
Unwind in your pool as you gaze at the ocean blues and beaches unfolding in the distance. A villa blending modern comfort, fine craftsmanship, top-of-the-line amenities, and hacienda-style romance, Villa Turquesa is situated in Cabo's private Pedregal neighborhood. This secured community is home to some of the region's most spectacular private estates and is just a short drive to Cabo's marina, beaches, dining, and activities.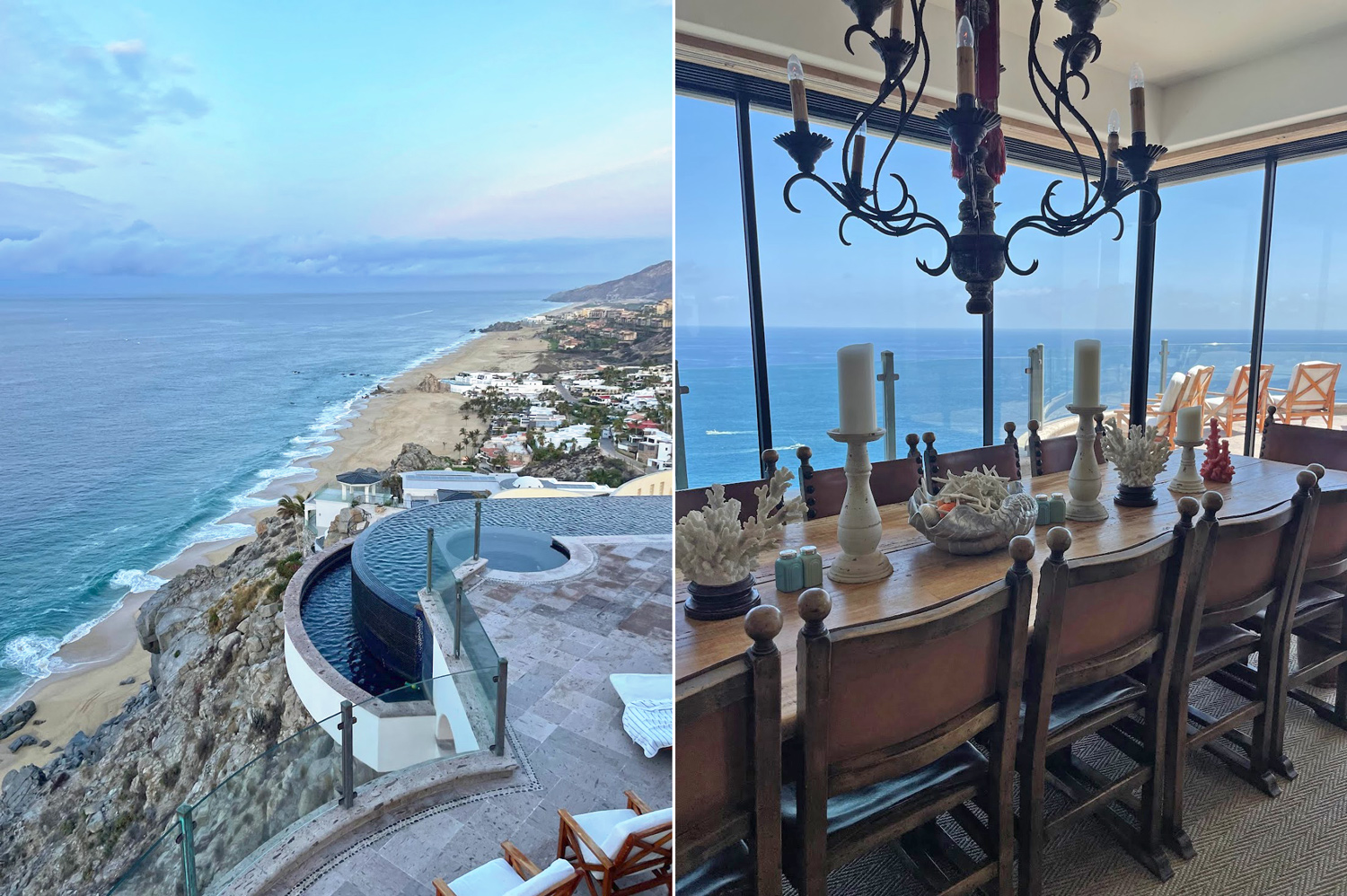 With breathtaking décor and amenities, Villa Turquesa features traditional Mexican colonial furnishings, a swim-up bar, antique wooden beams, artistic accents, an outdoor fireplace, expansive windows, and large scenic terraces to create an unforgettable ambiance. The villa also offers a full gym, steam bath, and sauna.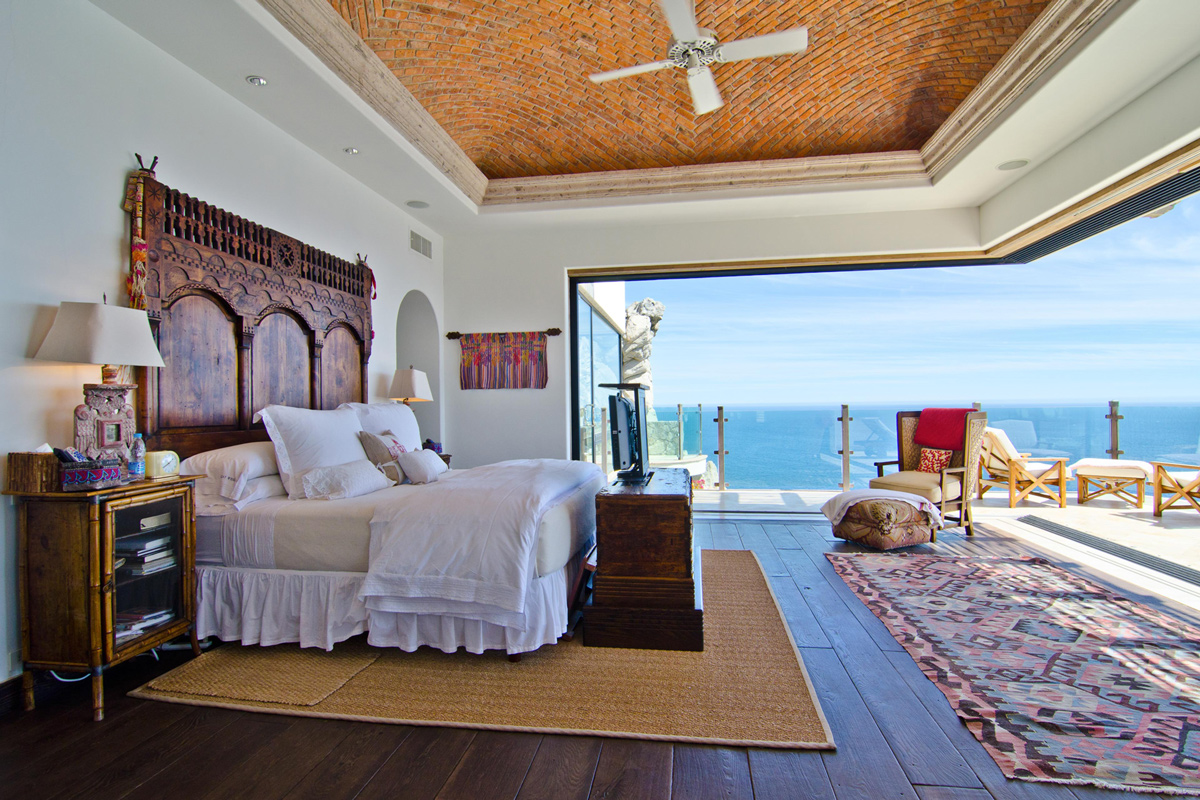 Lavish bedrooms all offer private bathrooms. Villa Turquesa can be rented as a 10-bedroom, or a 4-bedroom lockoff at a reduced rate. The primary bedroom boasts a marvelous outdoor shower with ocean views.
You'll appreciate unique features throughout Villa Turquesa. The professional quality gourmet kitchen boasts granite counters, a water purification system, 2 Gaggenau built-in fryers, a Traulson refrigerator, an AGA range, a hot water dispenser, an ice maker, and a wine refrigerator.
A highlight at Villa Turquesa is the professional house staff on hand to ensure a perfect guest experience, including talented Chef Lorenzo who is available to prepare meals throughout your stay (additional cost).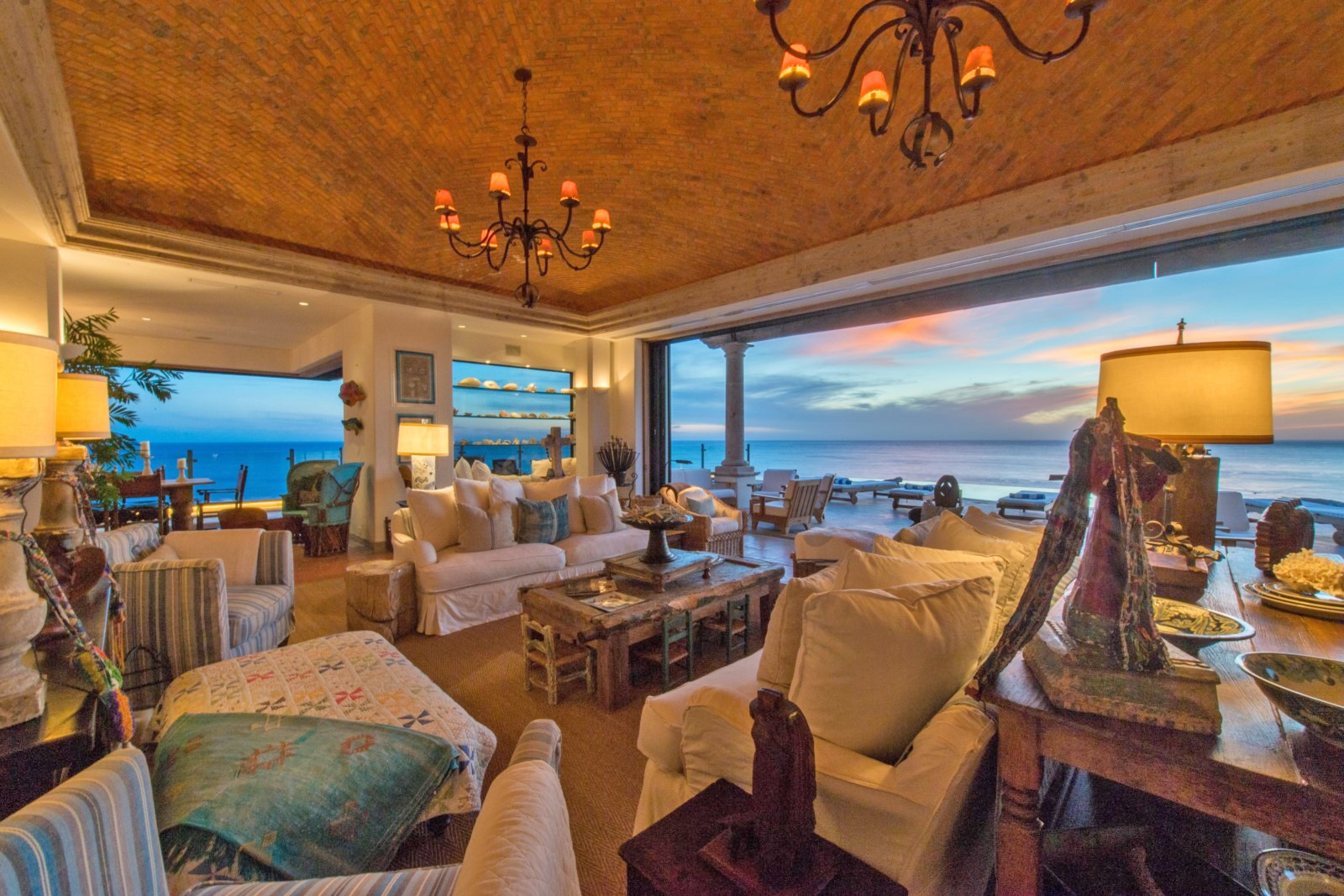 Plan the vacation of a lifetime at this magnificent luxury villa rental in Cabo San Lucas, perfect for special milestone celebrations or a relaxing getaway with family and friends.
More Information:
Villa Turquesa
10 Bedroom, 12 Bathroom + 3 half baths
Sleeps 22 adults + 8 Children, 15,000 sq ft