Trip Report from a Cabo Pro: Amber's Visit to Villa Gran Vista
Our Sales Team loves Cabo, and it shows! Not only do they help our clients plan their dream vacations in Los Cabos, they also happen to love vacationing there themselves. Recently, Amber (one of our wonderful Cabo Specialists) spent some much-needed R&R time in Cabo San Lucas with two good friends at Villa Gran Vista. This gorgeous 7-bedroom villa overlooks the Pacific Ocean in a great location in Pedregal, the most prestigious neighborhood of luxurious vacation homes in Cabo San Lucas. Below, Amber shares some highlights of her trip:
What were some of the most unique/interesting aspects of Villa Gran Vista? The highlights at this 7-bedroom villa rental were the amazing VIEW, the service of the house staff, and the fact that the rooms are all like perfect suites with all the amenities, TV, King beds and nice bathrooms. The kitchen was beautiful. We loved being outside in the infinity pool at night. This is a great place for couples vacationing together to stay and have equal rooming. We also had the opportunity to spend some time at Villa Haydee, which is a wonderful villa 4-bedroom rental overlooking downtown Cabo and Cabo San Lucas Bay.
Did you use any in-villa services? How were they? We enjoyed dining with the services of A Matter of Taste Catering and Eat Cabo – both were very good. We also did an in-villa massage from Suzanne Morel Face & Body Care, and then a catered lunch which was perfect. We loved the lobster tacos and pesto pasta with fish and margaritas.
Did you do any tours/activities while in Los Cabos?  We went on the Pez Gato Catamaran snorkel cruise and we loved the crew and the smaller size of the catamaran. We also used TransCabo VIP transportation to San José del Cabo for shopping – the driver gave us a tour of the old church and we made him eat dinner with us because he was so nice and easy to be around. We took a day trip to the Beach Club in Todos Santos and it was amazing and so relaxing with nothing in sight but the ocean/mountains and the small set up of the beach club.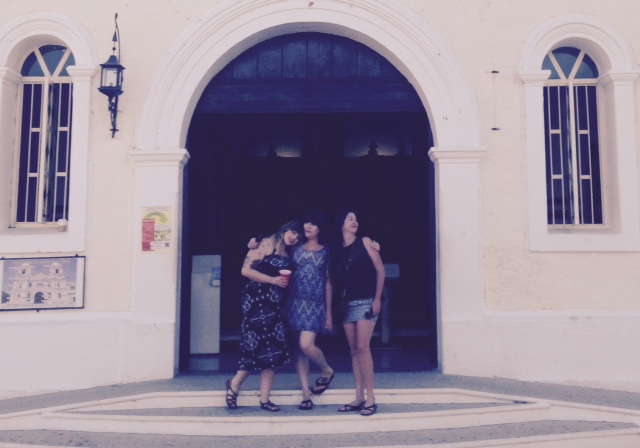 Any new local discoveries in Cabo (restaurants, things to do, etc)? Arts and Sushi was amazing. I also loved the Ramuri Brewery and the best cheapest tacos are at El Gran Pastor: it was like $6 for 4 street tacos.
What keeps you coming back to Cabo (other than the obvious fact that you work here)? The people and the weather/scenery always bring me back. There is so much to do you can experience something new every time. Cabo is a comfortable destination in terms of safety and luxury.
Anything else you want to add? I LOVE working for CaboVillas.com and the travel I get to do because of it. My friends were so impressed and it was one of the best vacations of our lives. Planning day trips or 1/2 day adventures really makes the trip seem longer and more memorable. Sometimes we didn't want to leave the villa to venture out but we were always glad we did.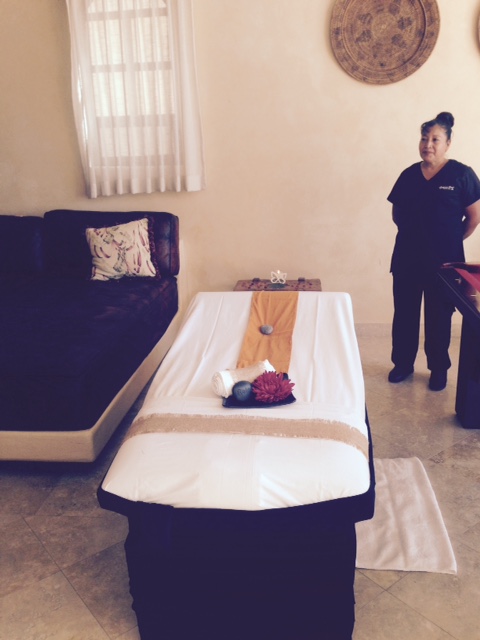 More About Villa Gran Vista…
More About Villa Haydee…