Whale Watching Season is Here!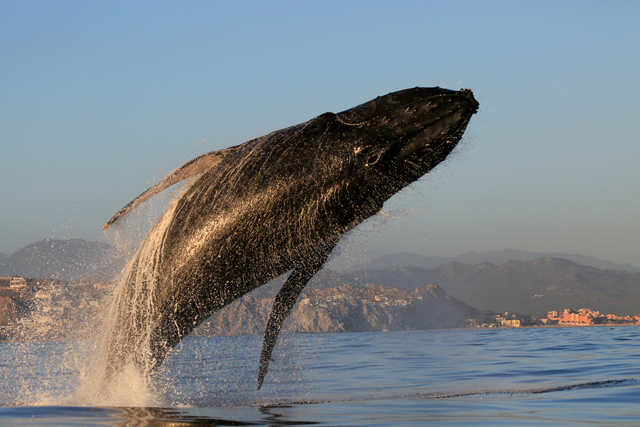 The winter months are prime time to enjoy whale watching in Cabo. Every winter, migrating whales make an epic journey all the way from the waters of Alaska to Baja Sur's warm water lagoons where they give birth to the next generation. Humpback, gray and blue whales are frequently spotted along the coastline of Los Cabos. Cabo Expeditions is one of the region's most highly regarded eco-tour companies offering whale watching excursions. Headed up by Oscar Ortiz (who has shared these breathtaking images with us), the team of skilled naturalists offers enlightening outings aboard Zodiac boats in Cabo San Lucas. The intimate and awe-inspiring excursions of Cabo Expeditions allow guests to experience whales up close while learning about their behaviors, conservation concerns and remarkable migrations.
More About Whale Watching
Tours with Cabo Expeditions …
Contact us to find out how you can go whale watching for FREE!