Your Home in Paradise: Discover Los Cabos Real Estate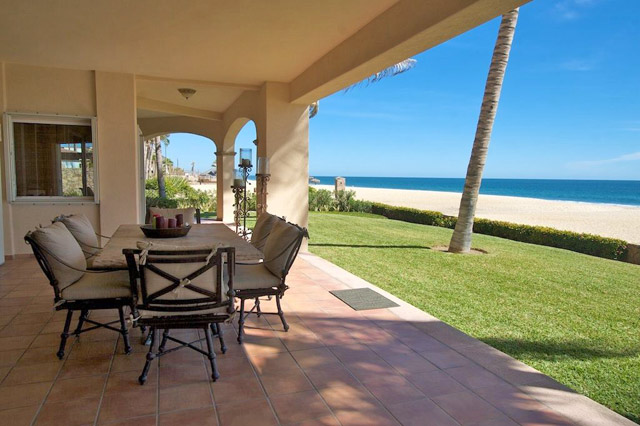 Los Cabos is one of the world's hottest vacation destinations, so it's no wonder that folks love making the area a second home. If you've been dazzled by the warm sunshine, gorgeous scenery and great amenities of beautiful Baja Sur and are considering purchasing a vacation property, it pays to work with a professional knowledgeable about the area and Mexican real estate regulations.
We talked to Richard Mardock and Connie Meyerhoff of Baja Properties about what makes Cabo such a hot real estate prospect.
What makes Los Cabos so special as a vacation home destination? There are so many reasons Los Cabos is so popular. Cabo is a world-class resort destination, with tons of activities and places to explore away from the beach. Among the top reasons are the great weather (with an average of 360 days of sunshine per year), the convenient proximity to the United States, wonderful golf, fishing, the friendly culture and the generally relaxing environment. There are some outstanding values for a real estate purchase right now. The availability of familiar items in local stores makes shopping comfortable, with Costco, Walmart, and Home Depot nearby. The safety, of course, is another big factor. Cabo San Lucas is a very safe destination.
Why is it a good time to buy a second home in Cabo? Prices are their lowest in over a decade. As the world is increasingly seeing Cabo as an "in" place to be, we expect prices to rise in the future.
What is the real estate inventory like currently in Los Cabos? It's a buyer's market, with a lot of inventory (currently over 2,000 listings active in the local MLS). While there are certainly multi-million dollar homes on the market, there are also great opportunities in multiple budget ranges, with lots from approximately $100,000, affordably-priced condos and comfortable homes from several hundred thousand dollars on upwards. There's something for a diversity of preferences and budgets in Cabo.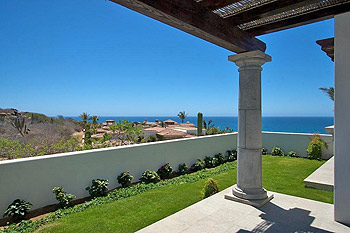 What are some of your most unique listings? The Mañanitas beachfront villa offered at $2,650,000 is truly a unique home in a one-of-a-kind location. Casa Valle is a custom home located in the heart of San Jose del Cabo's golf and Marina development with outstanding sea views offered at $2,700,000.
What are some up-and-coming areas to buy a second home in Baja California Sur? Ventanas, Copala, Tortuga Bay, Hacienda, Club Campestre, and Puerto Los Cabos are a few hot areas.
What distinguishes your team of real estate professionals at Baja Properties? We (Connie and Richard) offer a combined experience over 30 years living and working in Cabo San Lucas with hundreds of happy clients. Baja Properties is the first and oldest real estate company in Cabo. Our Real Estate services are based on professionalism, honesty and integrity.
What advice do you have for those looking to buy in Los Cabos? Those looking to buy in Los Cabos should be aware that there is no financing aside from seller financing. It's important to get a professional involved to avoid pitfalls. First, find the area you like after looking at all the local options. Then work with a real estate professional (like our team at Baja Properties) to help select the home that best fits your budget and needs.
Any favorite insider tips for Los Cabos? Some of our local favorites are: Casa Paulina Fine Furniture and Décor, El Farallon restaurant at Capella Pedregal Resort  for great seafood, the Sardina Cantina seafood bistro, Maro's Shrimp Shack, Nick San Sushi, Guacamayas Tacos, Gordo LeLe's Tacos in Cabo San Lucas, El Michoacan, Shooters Sports Bar, Retro Burger, Don Sanchez, Voila, and the hot dog stand by the Bancomer Bank in San José.
For more information about Cabo San Lucas Real Estate, browse Baja Properties' Listings online.