Dramatic Killer Whale Hunt offshore in Los Cabos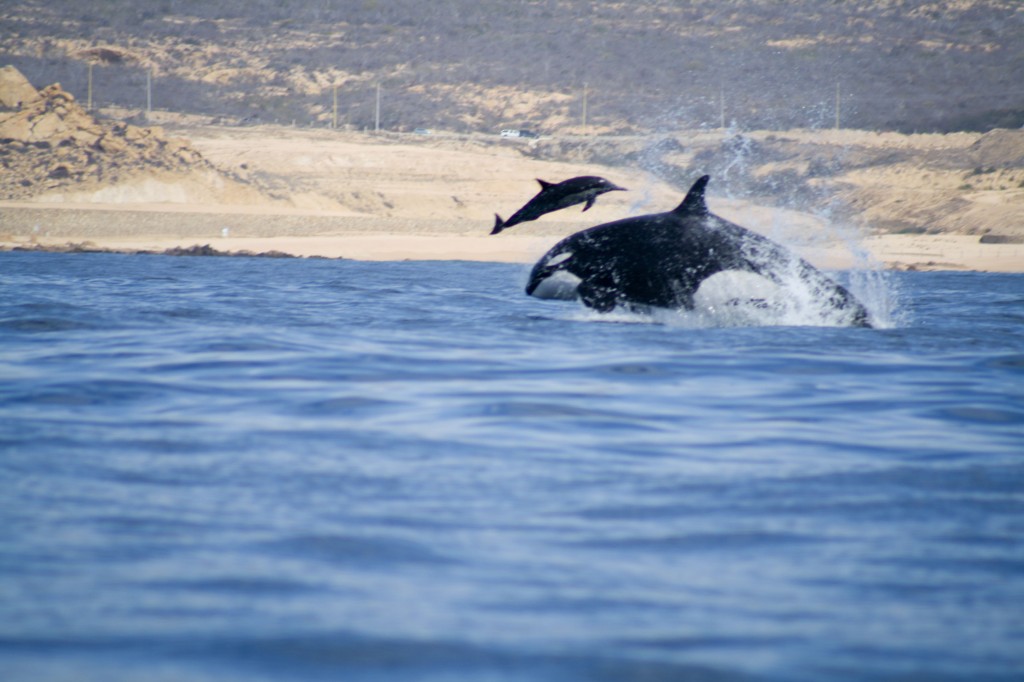 A few weeks ago, our friends at Ocean Riders Los Cabos shared some incredible photos of migrant orcas cruising the coastline of Los Cabos. Visitors aboard Ocean Riders' boats where treated to the once-in-a-lifetime sight of these magnificent hunters pursuing a pod of resident dolphins. The action-packed scene was rife with drama: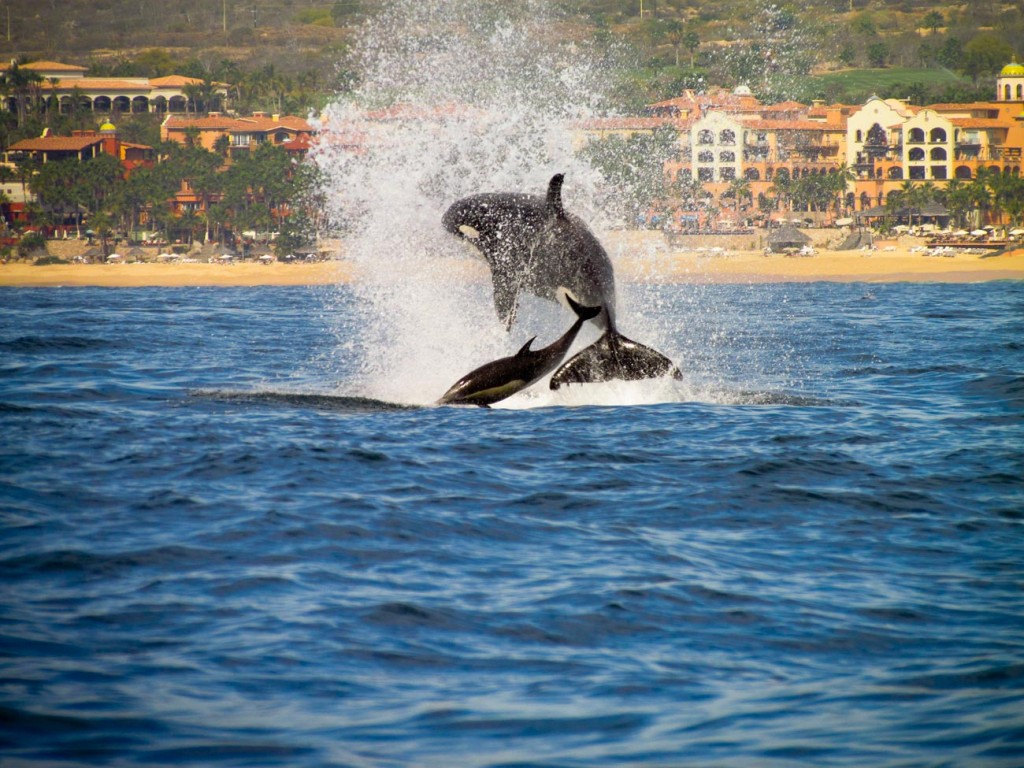 The orcas had some babies present—no doubt giving them an important hunting lesson.
There was a happy ending for Cabo's resident dolphins this day, as the killer whales were unsuccessful in their hunt, cruising off into the horizon as they make their way north along the Pacific coast.