The Artsy Side of Los Cabos: San José Art Walk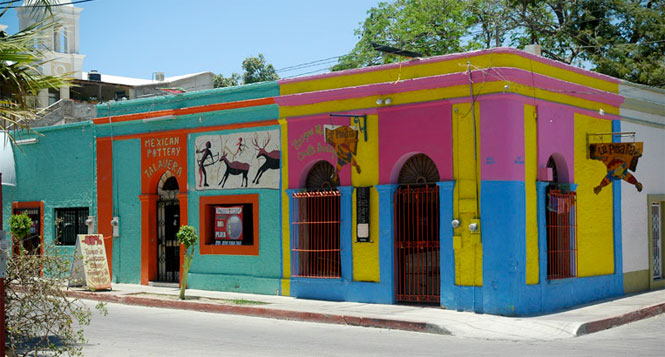 If your experience with Los Cabos is restricted to the bustling marina and downtown cantinas of Cabo San Lucas, maybe it's time to experience a more laid-back and artsy taste of Los Cabos. Located just 20 miles away along the Tourist Corridor lies romantic San José del Cabo, a cultural counterpoint to the wild nightlife and nonstop bustle of Cabo San Lucas, offering beautiful historic architecture, charming courtyard restaurants housed in old haciendas, a traditional town square and a thriving arts community.
A great way to experience San Jose's varies art galleries and crafts boutiques is to join in the Thursday evening Art Walk, taking place from 5-9PM from November to June. Varied galleries highlighting the works of both local and international artists showcase works of art spanning media and genres, from sculpture to fine art painting and textiles. Stroll the streets in the warm evening air, pause to sip a glass of wine and browse the offerings in this gem of Los Cabos. Be sure to stop in at Galeria de Ida Victoria located near the corner of Guerrero and Obregon streets. This is one of the region's most respected galleries featuring vibrant paintings and sculptural works by established and modern artists in a pleasing variety of styles.
More information: about the San Jose del Cabo Art District