Announcing our Newest Los Cabos Villas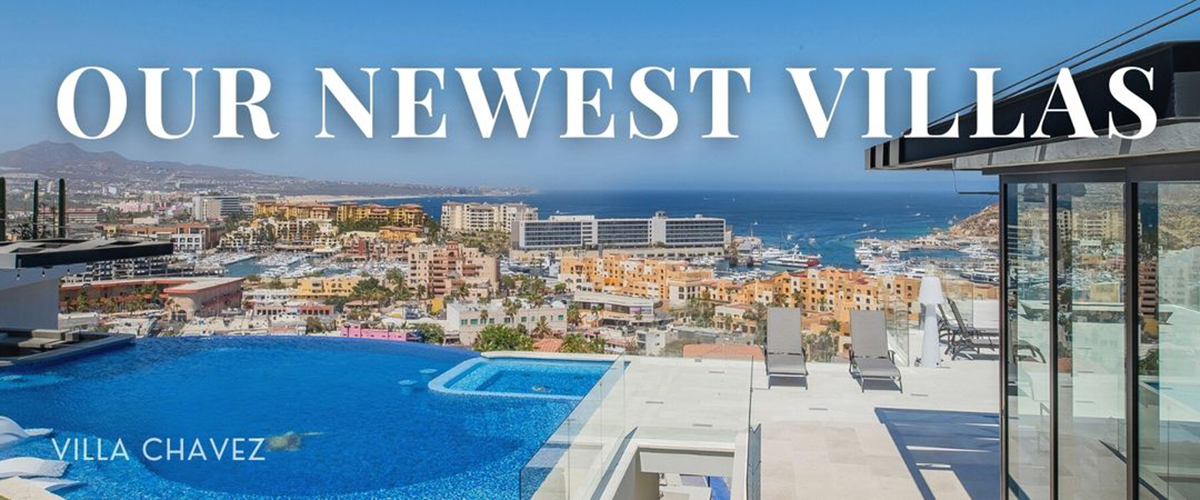 Dreaming of your next getaway in Los Cabos? We're excited to share our newest villa rentals offering breathtaking views, great amenities, and the perfect setting for the vacation of a lifetime in Cabo. Our team is ready to help you plan your next stay.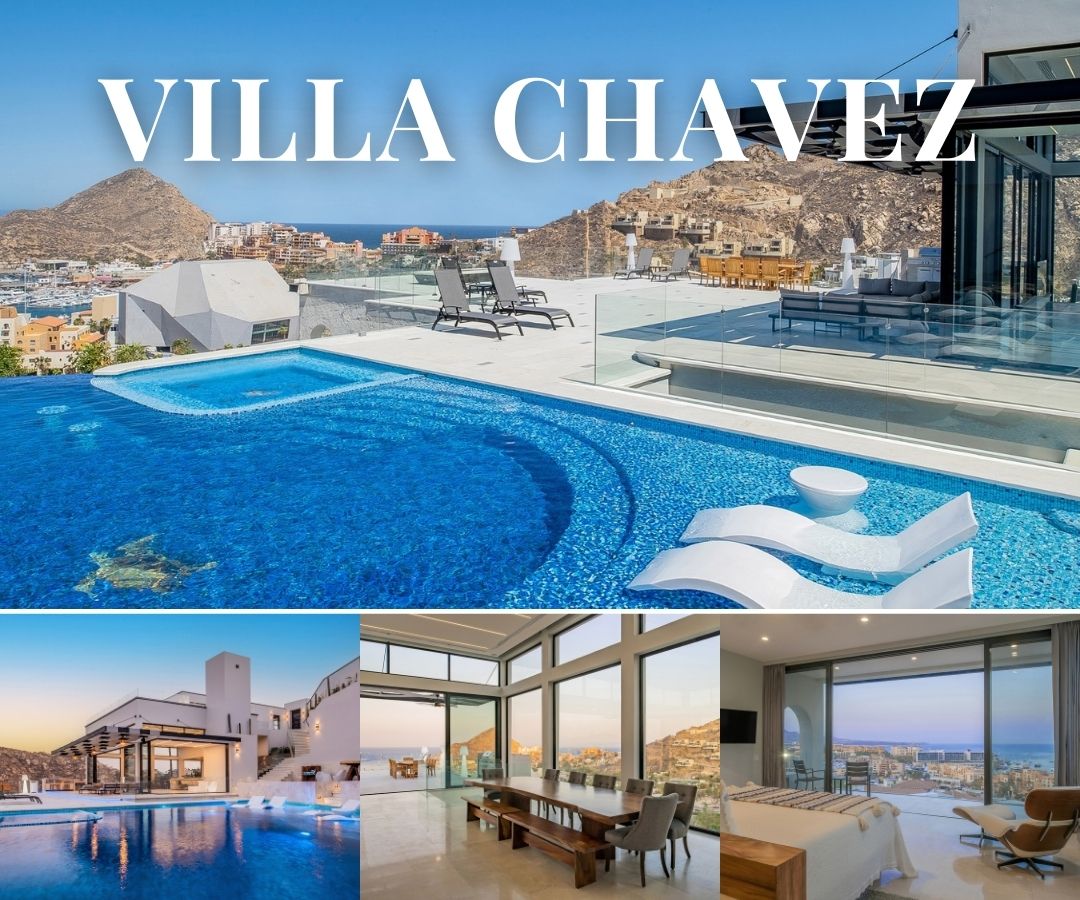 Sleeps 18  |  7 Bedrooms |  7 Bathrooms |  11,000 sq ft
With a panoramic view of Cabo San Lucas Bay, the marina, Pedregal hillsides, and the Pacific Ocean before you, you'll be enchanted by the extraordinary setting at Villa Chavez. This spectacular luxury villa offers an exceptional combination of outstanding location, gorgeous contemporary architecture, and modern amenities for an unforgettable stay in Cabo. The area's top activities are within easy access, including downtown shopping, dining, and yacht charters.
---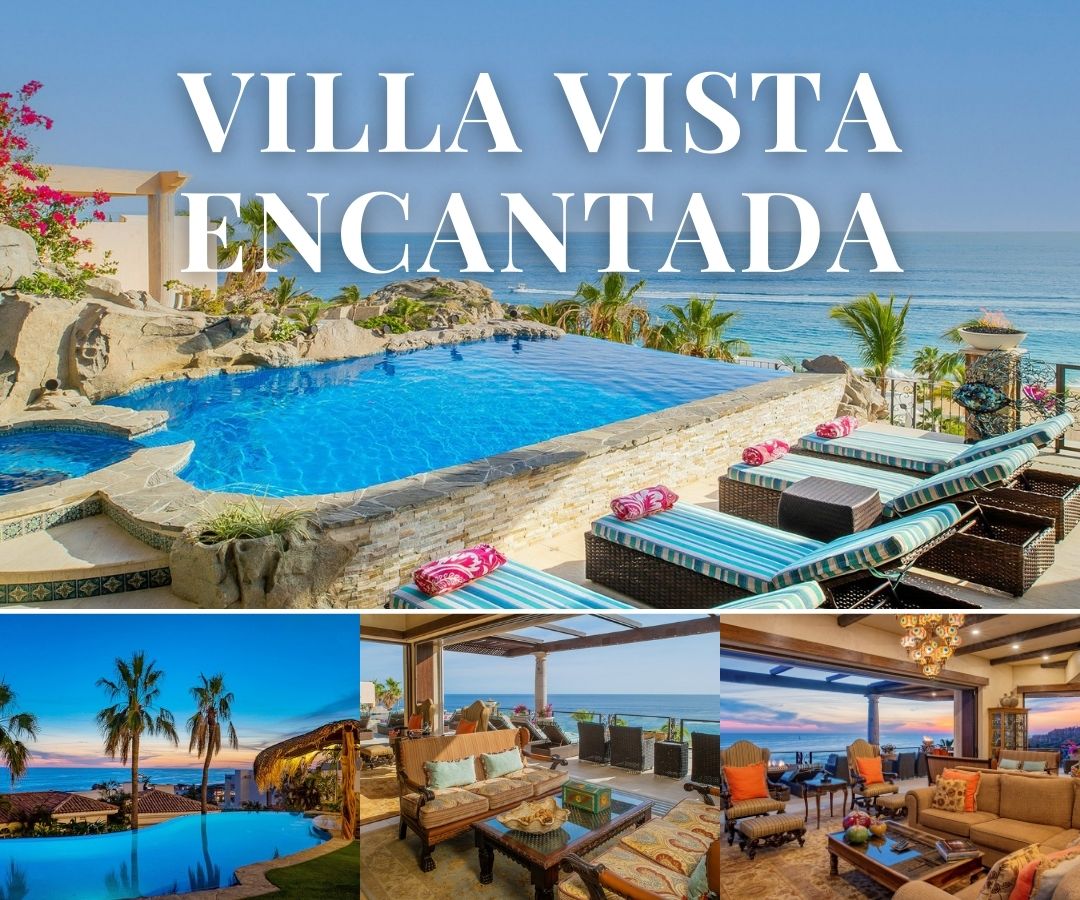 Sleeps 14 guests or 7 singles  |  6  Bedrooms |  10 Bathrooms |   11,000 sq ft
Villa Vista Encantada truly lives up to its name, with multiple levels of scenic terraces offering enchanting ocean and mountain views. Whether you relax in one of the two swimming pools, sip a drink at your swim-up bar, unwind in one of the two jacuzzis (both) with a waterfall, or gather with friends for conversation at sunset next to one of 4 fire pits, you're in for the vacation of a lifetime at this spectacular retreat.
---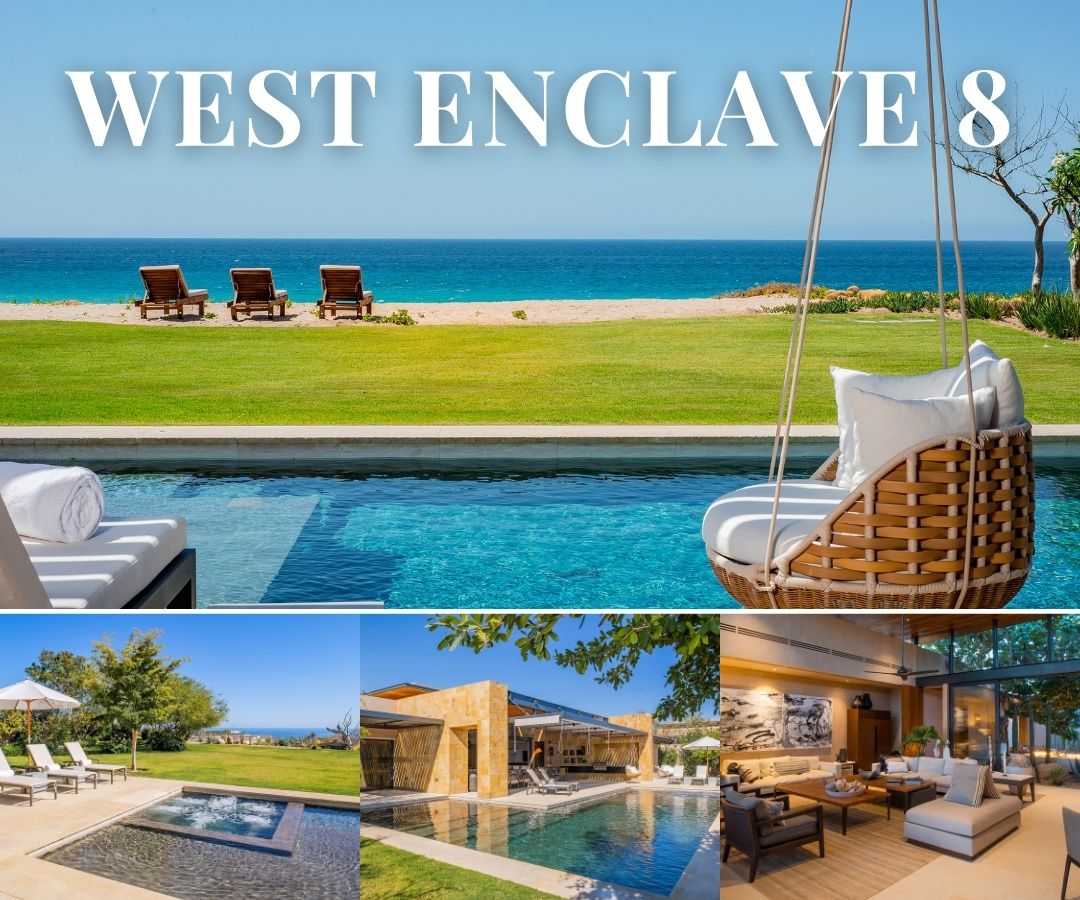 Sleeps 14 Adults + 2 Children  |   5 Bedrooms |  6 Bathrooms |   10,409 sq ft
The marvelous ocean views and spectacular modern architecture at West Enclave 8 will enchant you from the moment you arrive at this luxury escape. Situated in the private development of Puerto Los Cabos with easy access to the exceptional dining and amenities of the neighboring Ritz Carlton resort, this villa offers a sophisticated blend of high-end amenities and an outstanding location for relaxation. Take a long stroll on the pristine nearby beach.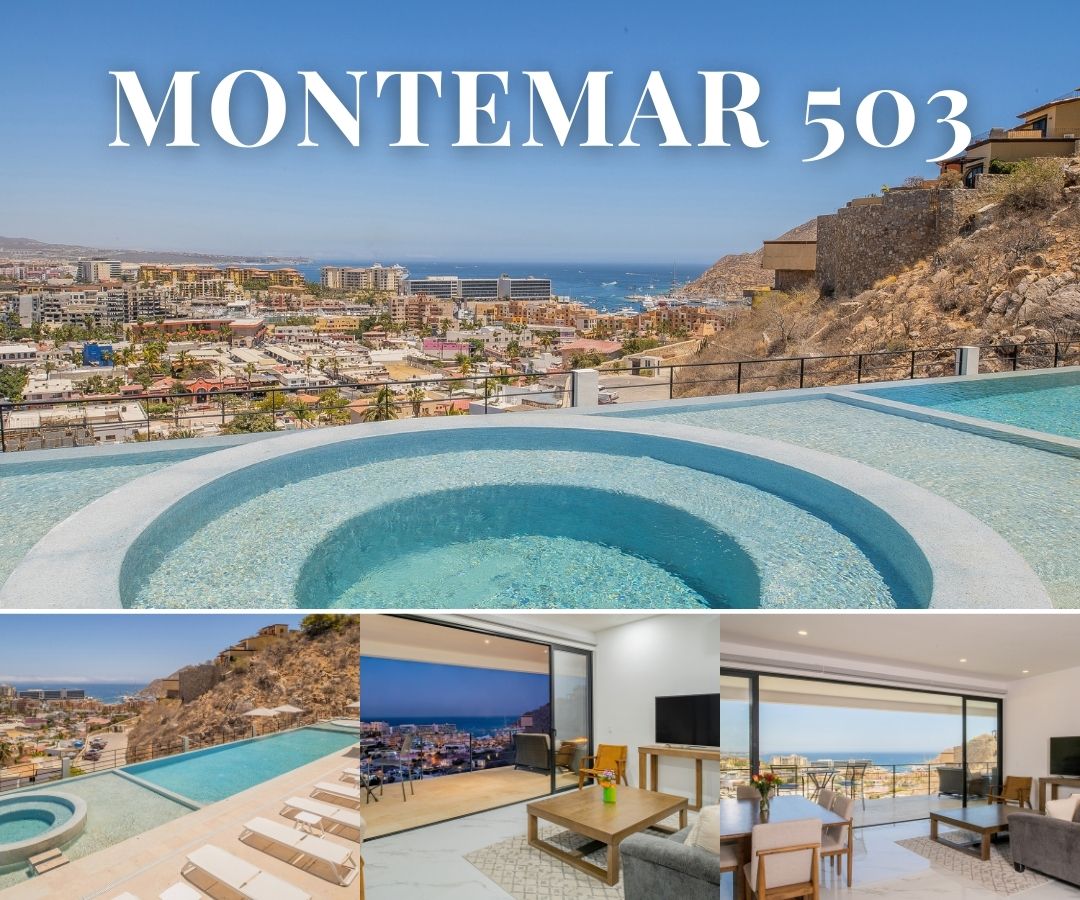 Montemar Luxury Residences at Pedregal 503
Sleeps 6 |  2  Bedrooms |  2 Bathrooms | 1,241  sq ft
Enjoy a breathtaking location and stunning panoramic views at this gorgeous new luxury vacation retreat. Located just blocks from Cabo's world-class marina, you're perfectly situated to enjoy the area's best activities, restaurants, beaches, and shopping when you stay at Montemar Luxury Hotel Residences at Pedregal Unit 503. Set in a stylish 26-unit complex, you'll enjoy a combination of modern luxury and excellent amenities for an unforgettable getaway.