Away From it All: A Luxury Escape with Natural Splendor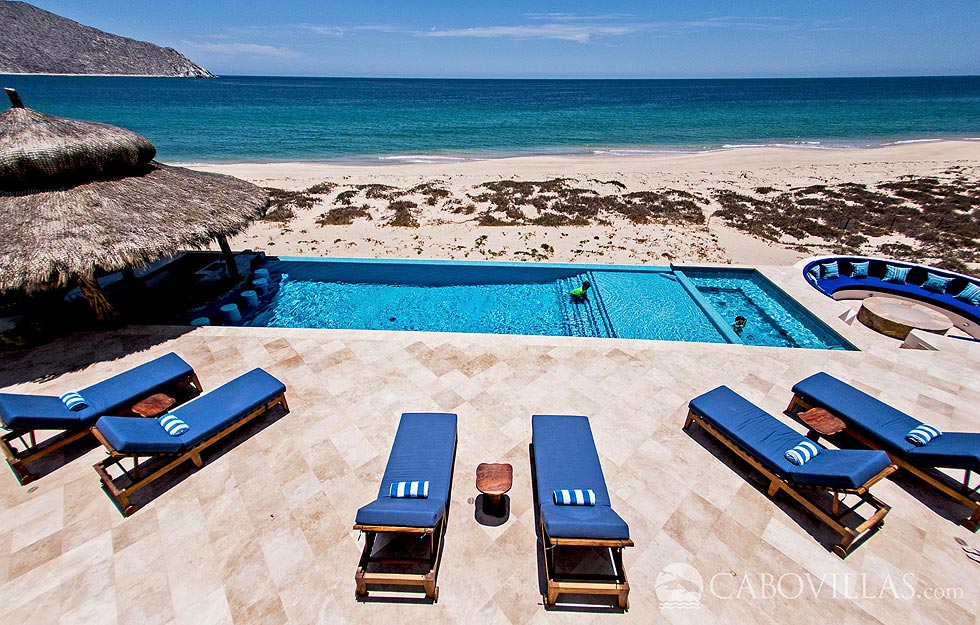 Passing through desert roads past rugged mountainsides and towering cacti, the incredible blue hues of the Sea of Cortez shimmer in the distance. As you make the final stretch of the journey down a dirt road and arrive at Bahia de los Frailes, you know you've reached somewhere very unique and special. A pristine beach surrounds the tranquil bay – and your luxury retreat awaits.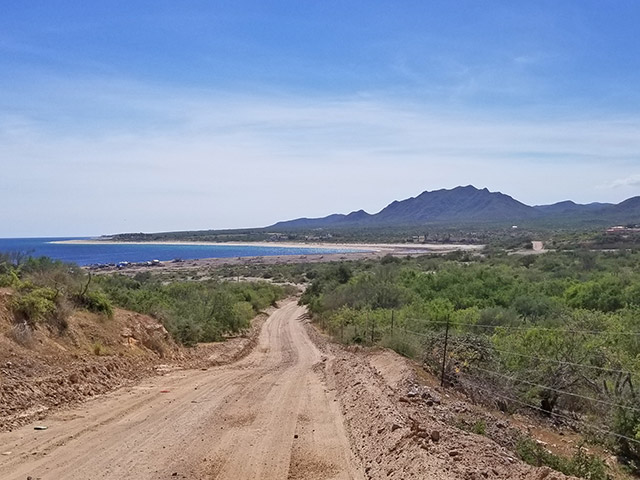 Located approximately 2 hours by car from the Los Cabos International Airport, Villa Bahia de los Frailes is a rare vacation property combining luxury and tranquility in a setting of outstanding natural beauty. This magnificent beachfront villa overlooks the bay of the same name, an outstanding spot to snorkel and swim in the protected cove.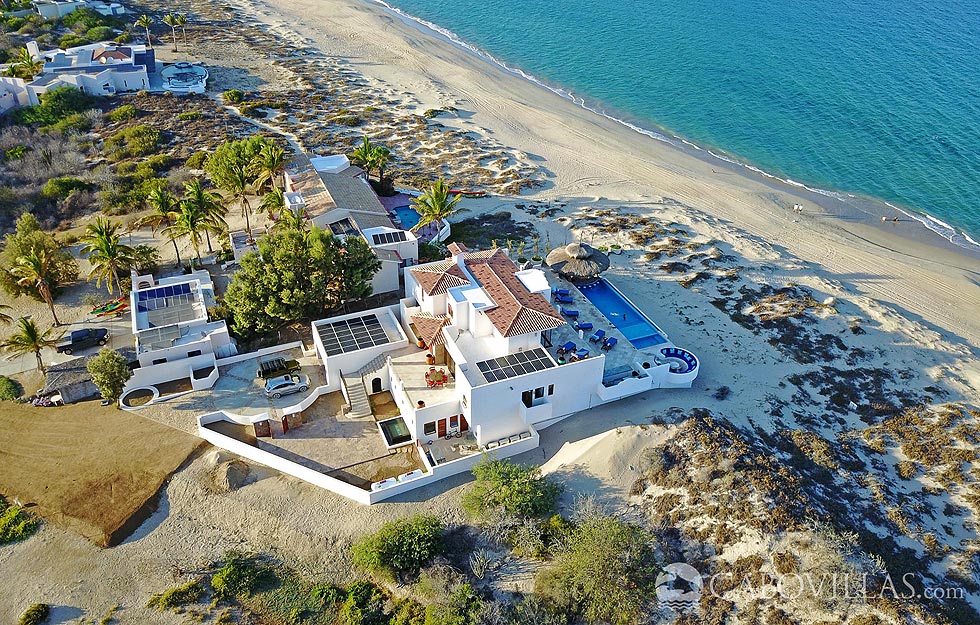 The long stretch of white sand directly in front of the villa is perfect for sunbathing, beachcombing or strolling. The pace here is laid-back, with the evening's vast starry skies accompanied by the gentle sound of the waves.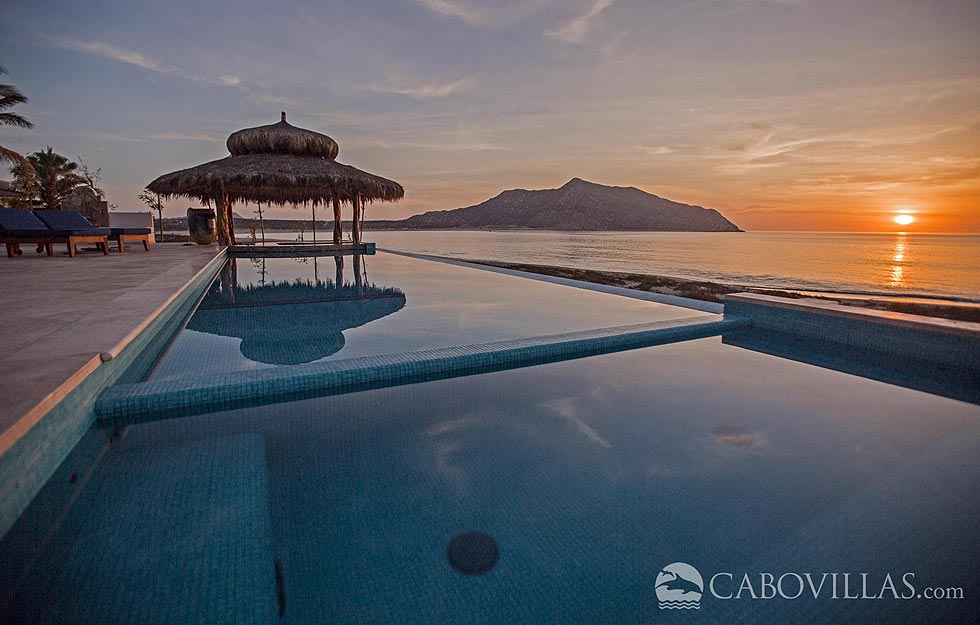 While this setting feels worlds away from the bustle and energy of Cabo, Villa Bahia de los Frailes offers high-end amenities for an exceptional luxury retreat. The 4-bedroom villa sleeps up to 8 guests and boasts a beachfront infinity pool with swim-up bar, an outdoor granite kitchen with Wolf gas grill, a gourmet kitchen with professional appliances, stunning décor, and plush bedrooms.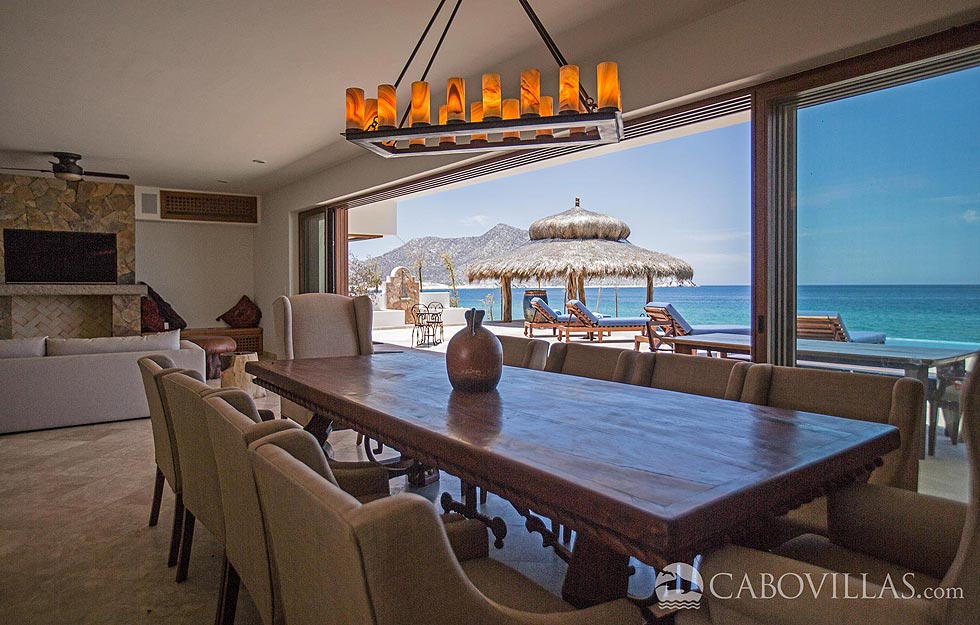 The friendly on-site staff is available to ensure your stay is perfect, and can prepare meals at an additional charge. The villa's concierge can arrange a variety of local tours (advance reservations required) to help you discover the wonders of this enchanting region. Experience a whale shark tour, explore local surf spots, discover rural cultural gems, snorkel or scuba dive in the unspoiled waters of the Sea of Cortez.
One of the highlights of staying at  Villa Bahia de los Frailes is the proximity to Cabo Pulmo, a national marine sanctuary home to one of North America's few living coral reefs. This is one of the world's top spots to dive with the remarkable abundance and variety of sea life in the Sea of Cortez.
Villa Bahia de los Frailes is perfect for avid divers. "The villa was the ideal spot to enjoy a luxurious and relaxing getaway with family and friends. We had the opportunity to unplug and enjoy convenient access to Cabo Pulmo just north of the villa." Here is some video from a diving trip at Cabo Pulmo:
More Information:
Villa Bahia de los Frailes
4 Bedrooms, 4½ Bathrooms – Sleeps 8 – 5,211 sq. feet – 5.5-Star Luxury