Cabo Pulmo: A Conservation Success Story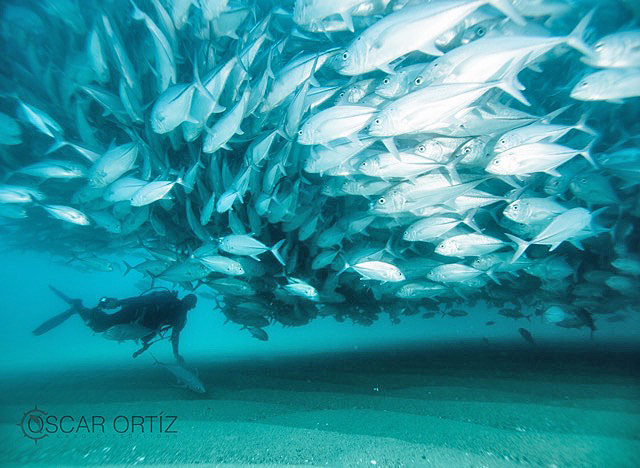 Thousands of jacks swirl around a group of divers in the pristine, clear waters of the Sea of Cortez just off the East Cape of Mexico's Baja Peninsula. Nearby, a majestic bull shark sways through the gentle currents as dappled sunlight filters to the sandy seafloor. Colorful reef fish dart among neighboring corals in an exuberant rainbow of colors. Acrobatic sea lions frolic and curiously approach divers. Farther offshore, an enormous whale shark makes a sweeping arch through the sea, its gaping mouth filter feeding on plankton. Today, this enchanting scene at Cabo Pulmo is a testament to one of the world's most successful conservation efforts.
One of North America's 3 living coral reefs, Cabo Pulmo hosts a spectacular variety of sea life. Located within an easy day trip of Cabo San Lucas, tranquil Cabo Pulmo is a popular spot for divers, snorkelers and kayakers who flock to these vibrant waters to experience the stunning diversity and natural beauty. Among the species that may be encountered here, visitors may see: angelfish, Moorish idols, rays, moray eels, groupers, jacks, snappers, sea lions, sea turtles, and many more.
Now recognized as one of the most breathtaking diving spots on earth, Cabo Pulmo National Marine Park was once critically threatened and in danger of environmental ruin. Local fishermen made their livings harvesting these waters for generations, but overfishing was decimating populations of marine life and questionable practices were wreaking havoc on the fragile coral reef. One such local fishing family, the Castro family, had long made their livelihood from these rich waters. In the late 1970's, Juan Castro Montaño took tourists out to the reef at Cabo Pulmo to dive. This experience opened his eyes to both the breathtaking underwater beauty of the coral as well as the devastation being wrought by unsustainable fishing practices, boat anchors and pollution. This eye-opening experience was to become the catalyst behind a grassroots conservation effort that has culminated in one of the most successful examples of a "no-take zone" marine reserve.
Largely through the efforts of the Castro family and other local fishing families in the community, increased attention was brought to the ecological needs of this natural treasure. In 1995, the Mexican Government designated the waters of Cabo Pulmo as a National Marine Park. Along with this designation, stringent conservation rules were enacted to protect populations of fish and other sea life. Commercial fishing was banned as were a number of other destructive practices. Efforts were made to convert the local economy from fishing to ecotourism, and international researchers highlighted the unique nature of this marine habitat.
Dr. Sylvia Earle, a renowned marine biologist and explorer, defines "Hope Spots" as "special places that are critical to the health of the ocean." Among the world's Hope Spots identified by Dr. Earle, the Sea of Cortez is celebrated for its vast biodiversity. Cabo Pulmo is a shining star in the Sea of Cortez, where 20 years of conservation have resulted in a dramatic resurgence in the marine life. The Scripps Institute of Oceanography has declared Cabo Pulmo "The World's Most Robust Marine Reserve," citing a stunning increase of over 460% in the region's biomass between 1999 and 2009.
Don Hirchaut, President of CaboVillas.com, is an avid diver who has seen the renewal of Cabo Pulmo first-hand. "I first dove at Cabo Pulmo nearly 20 years ago," says Hirschaut. "I've personally witnessed a population boom over the decades of many species, including most notably the bull shark population and the increased health of the reef."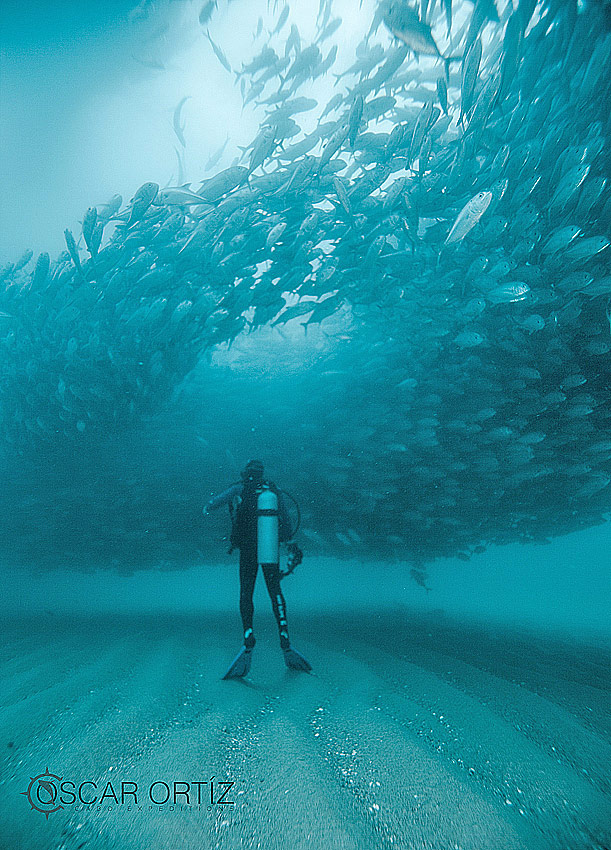 Oscar Ortiz, owner and operator of Cabo Expeditions, is a talented nature photographer whose team leads diving excursions to Cabo Pulmo. His photography captures the awe-inspiring splendor of the area's underwater environment and species.
Today, many members of the Castro family remain centrally involved in the continued well-being of Cabo Pulmo through ecotourism and through the Amigos para la Conservación de Cabo Pulmo organization. While Cabo Pulmo is most certainly a "Hope Spot," there is much work that remains to be done in the Sea of Cortez. Environmental organizations are working hard to ensure that this spectacular body of water, once called the "World's Aquarium" by Jaques Cousteau, remains a thriving natural paradise for generations to come.
More Information: