Beach Horseback Riding & Burro Rescue in Cabo at Rancho Carisuva
Horseback riding along a breathtaking, pristine beach in Los Cabos is an experience that won't soon be forgotten. Breathtaking views of sweeping sand, brilliant ocean blues and rugged desert landscapes greet you at every turn. For over a decade, the outstanding team of Rancho Carisuva has been leading tours of this unforgettable scenery with gentle horses and expert guides just outside of Cabo San Lucas overlooking the Pacific Ocean.
With roundtrip transportation from your Cabo hotel or villa included, the 40-minute drive to Rancho Carisuva will take you along striking landscapes dotted with cacti. Upon arrival at this traditional Baja ranch, you'll meet your professional and friendly guides who will match you with the perfect horse based on your skill level, as well as be provided with an orientation on basic riding techniques. Take a look around the ranch to meet some of the farm animals and snap some photos.
Hop aboard your horse and follow your Rancho Carisuva guide for breathtaking sights along dusty trails as you pass towering cardon catci, desert flora and catch glimpses of local wildlife. You'll make your way to a Pacific Ocean beach where the ocean views are sure to captivate you.
Don't forget your camera – the spectacular landscape is picture perfect along this wonderful tour with Rancho Carisuva. During winter months, be sure to keep an eye out for magical sights of migrating whales making their way along the Pacific coastline.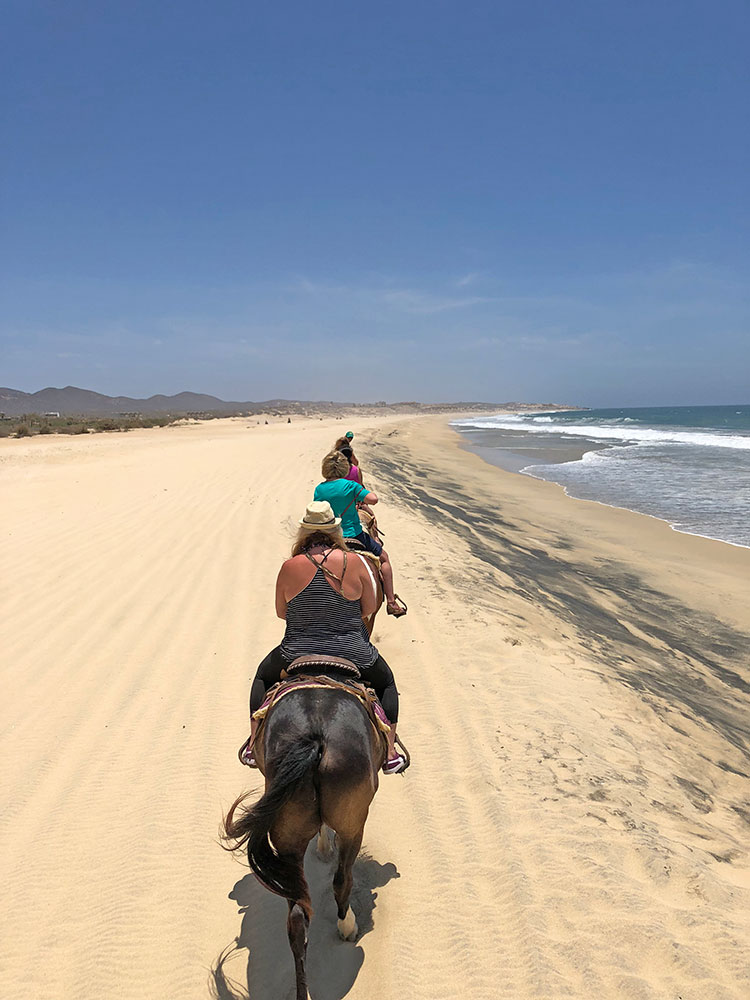 Plan your Rancho Carisuva horseback riding experience. Public tours, private tours and combo ATV and horseback riding tours are available.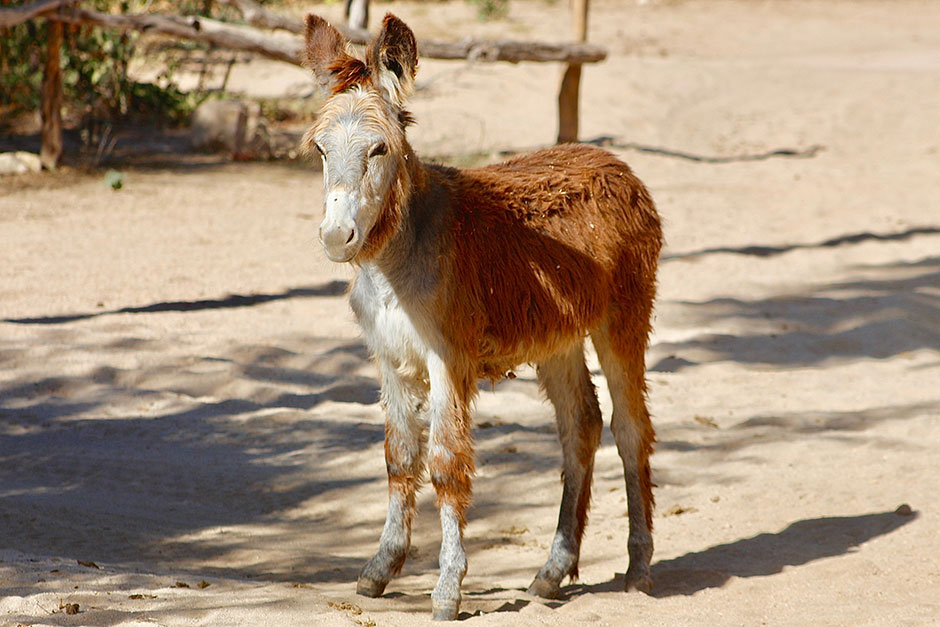 Another highlight at Rancho Carisuva is the on-site Burro Rescue Foundation. Their team explains their mission is "to improve the quality of life of donkeys. Part of this includes bringing people close to them in order to enjoy these intelligent, curious, and loving animals. By promoting positive interactions, as well as transforming the public understanding of the donkey's role, we aim to encourage its conservation."
Donkeys are rugged creatures whose unique biology helps them survive in the desert climate. The team at Rancho Carisuva rescues feral and abandoned burros, providing them a sanctuary while offering an educational experience for visitors. Donkeys have remarkable memories and have been said to recognize areas and other donkeys they encountered decades before.
Plan your visit to Rancho Carisuva to experience this unique Baja ranch.
More Tour Information: Rancho Carisuva Horseback Riding Tours