CaboVillas.com Proud Sponsor of Adventure Film Festivals
As a company that has long promoted the preservation and exploration of the world's natural wonders, CaboVillas.com is proud to announce that we're sponsors of two exciting adventure and environmental film festivals screening at the Rio Theatre in Santa Cruz, CA near our corporate headquarters: the International Ocean Film Tour and the Banff Mountain Film Festival World Tour: Radical Reels Night.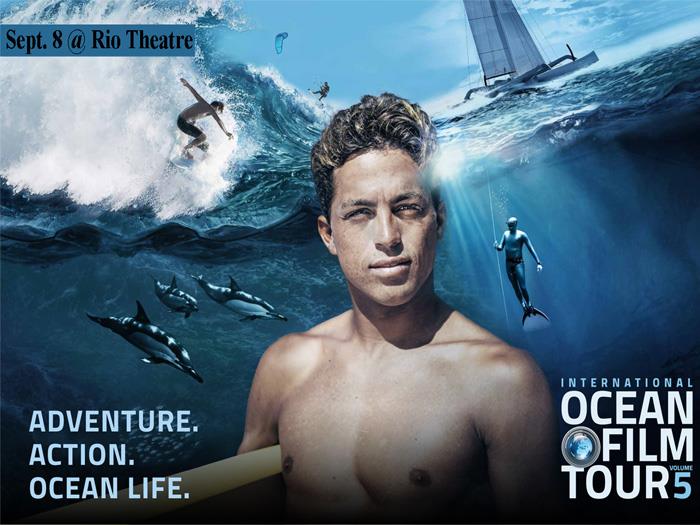 Focusing on the majesty of the seas, the International Ocean Film Tour showcases six stunning documentaries. These outstanding films celebrate the spirit of adventure and commitment to conservation of those who explore and steward the oceans. Films include: an account of Swiss sailor Yvan Bourgnon who embarks on a solo trip around the world; a film about Kai Lenny who is described as a skilled "total waterman;" an account of the coral reefs of Mozambique; a stunning visual journey by Morgan Maassen; and a documentary about the big wave surfing of Nazaré, Portgula.
More Information:
International Ocean Film Tour
Saturday, September 8, 2018
7:00 PM – 10:00 PM
Rio Theatre – Santa Cruz, CA
The Banff Mountain Film Festival World Tour is a passionate celebration of action and world travel. Films showcased during this Radical Reels Night will ignite your spirit of adventure, with stories of remote landscapes, adrenaline-packed action sports and inspirational explorers who push the limits both geographically and physically. You'll be inspired by stores about surfing, mountain running, desert cycling, climbing, skiing and more.
More Information:
Banff Mountain Film Festival World Tour: Radical Reels Night
Friday, September 21, 2018
7:00 PM 9:30 PM
Rio Theatre – Santa Cruz, CA
---
Ready to plan your own action-packed adventure in Los Cabos by land, sea or air? 
Check out our Tours & Activities