Cabo Julie's Beachfront Birthday Bash at Villa las Rocas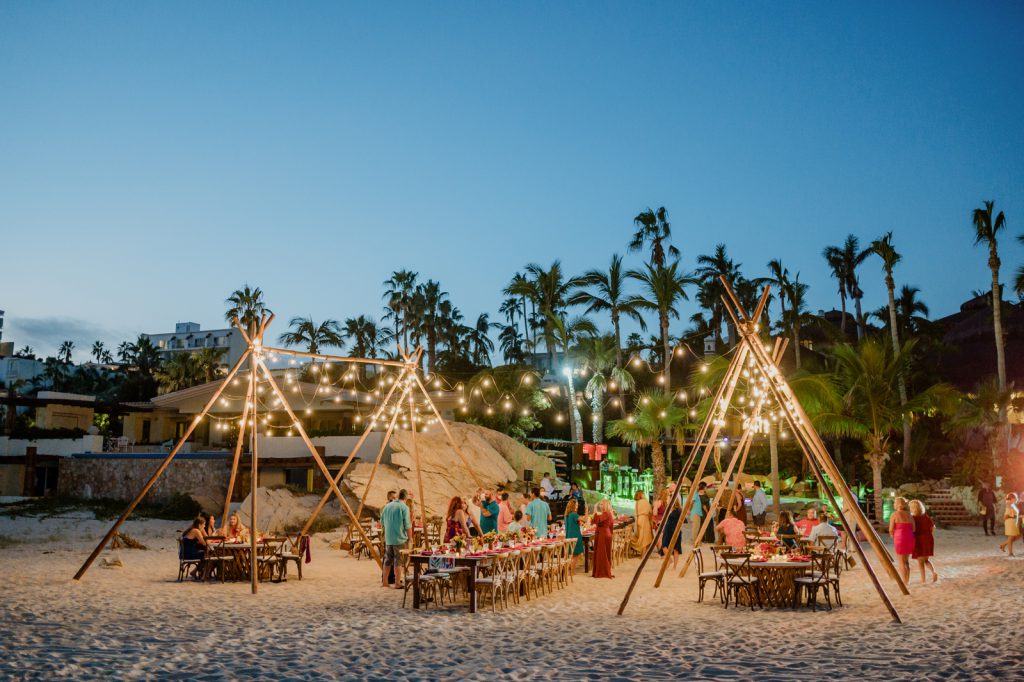 Not only is Julie Byrd our CaboVillas.com Chief Operating Officer, she's also known as a leading vacation rental travel professional with the catchy nickname of "Cabo Julie". So, when the time came to celebrate both her 50th birthday and her 20th anniversary with our company, there was no better place than at one of our beachfront villa rentals in Los Cabos. The stunning venue for the celebration was Villa Las Rocas.
Situated overlooking a pristine beach and the Sea of Cortez, 7-bedroom Villa las Rocas is a spectacular private villa rental that feels like an exclusive boutique resort. Surrounded by tropical vegetation and boasting traditional palapa-roofed architecture, this villa offers an ambiance that's at once relaxed and luxurious.
Julie says, "I knew Villa las Rocas was going to be an incredible place to bring my friends and family together for a celebration they'd never forget. Featuring scenic terraces and direct beach access, this is a magnificent location that's perfect for special events."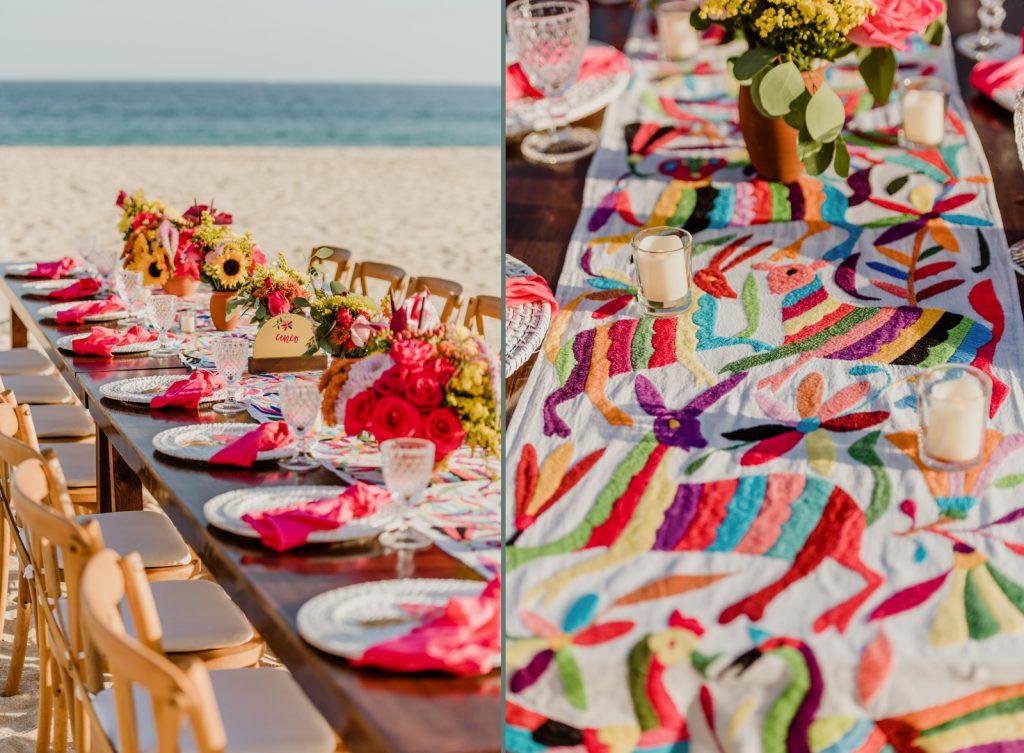 The special day, captured beautifully in images by Los Cabos photographer Oswaldo Lieras, was themed as a stylish Mexican fiesta with a color palette of jewel tones and traditional accents. Breathtakingly styled by the skilled team of Creative Destination Events and Cabo Linens, Things & More, the atmosphere celebrated authentic Mexican decorative touches with elegant elements and fun surprises. Cabo Floral Studio designed vibrantly colored centerpieces and bouquets to harmonize with the chic décor.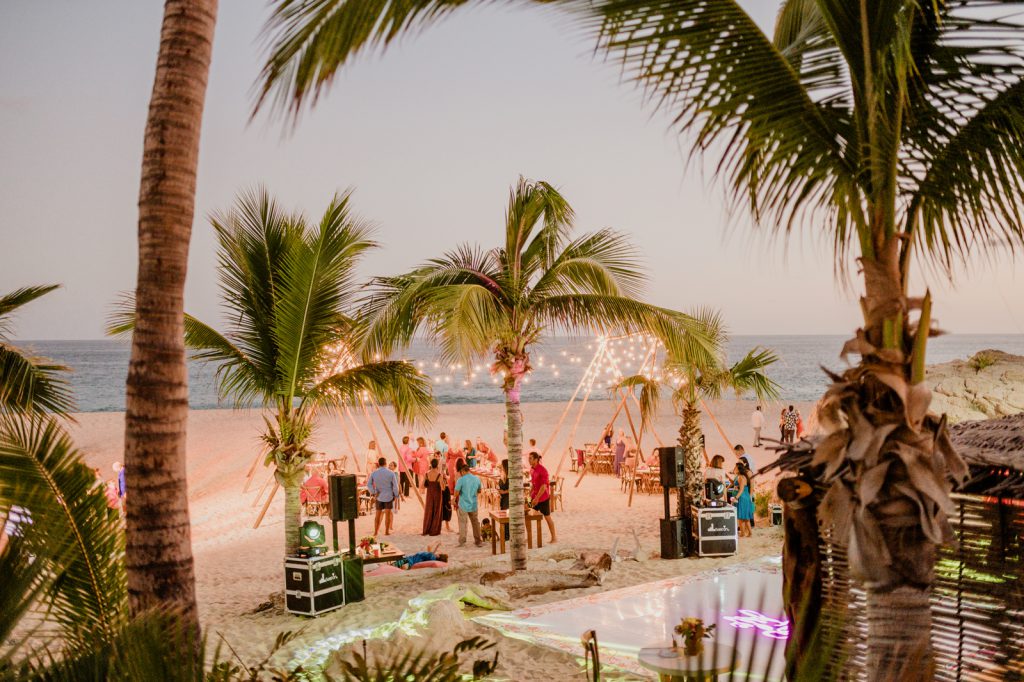 Julie says, "I wanted this party to be a showcase of local flavor combined with the very best of the villa celebration experience that we create for our clients. It highlighted everything I love about Los Cabos, our company, and our treasured relationships."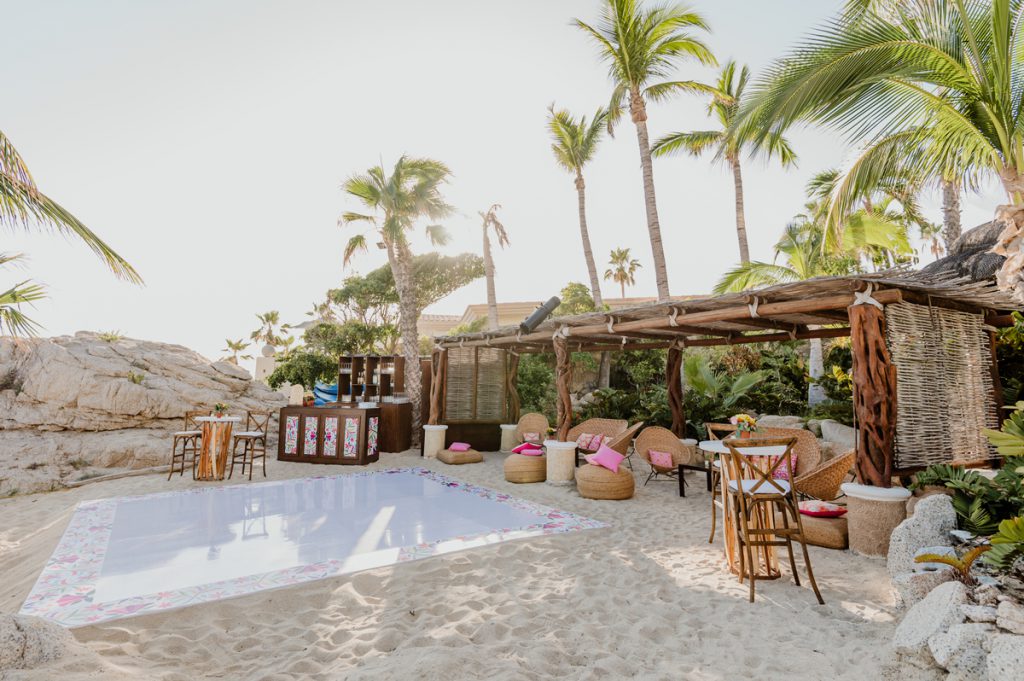 The team of Creative Destination Events designed several special seating areas to create a dynamic, interactive flow for the event. There was a bar lounge area overlooking the beach, formal dining on the sand, and even a kids' table. Julie says, "beyond the beautiful setup for my party, I was really pleased that their team took into special consideration the responsible environmental needs of the location. With nesting sea turtles nearby, we wanted to be sure not to disrupt their habitat in any way because sustainable travel is very important to us."
The captivating menu was customized for Julie by the expert team of Chile & Lime Catering. Inventive interpretations of Mexican favorites were paired with signature cocktails, including the "Cabo Julie Margarita" (pitahaya margarita) and an "Out of Office" cocktail (orange mezcalita).
The dining menu was equally creative, with gourmet street corn and tacos, including vegetarian hibiscus tacos and cactus chorizo.
Julie explains that "a highlight of the events we create for our villa guests is the choice of entertainment options to truly customize the event. I knew I wanted my friends and family to enjoy all of these exciting options with me." True to the CaboVillas experience, Julie's party showcased mariachis, Mexican folklore dancers, fire dancers, and even fireworks to accompany the evening dance party.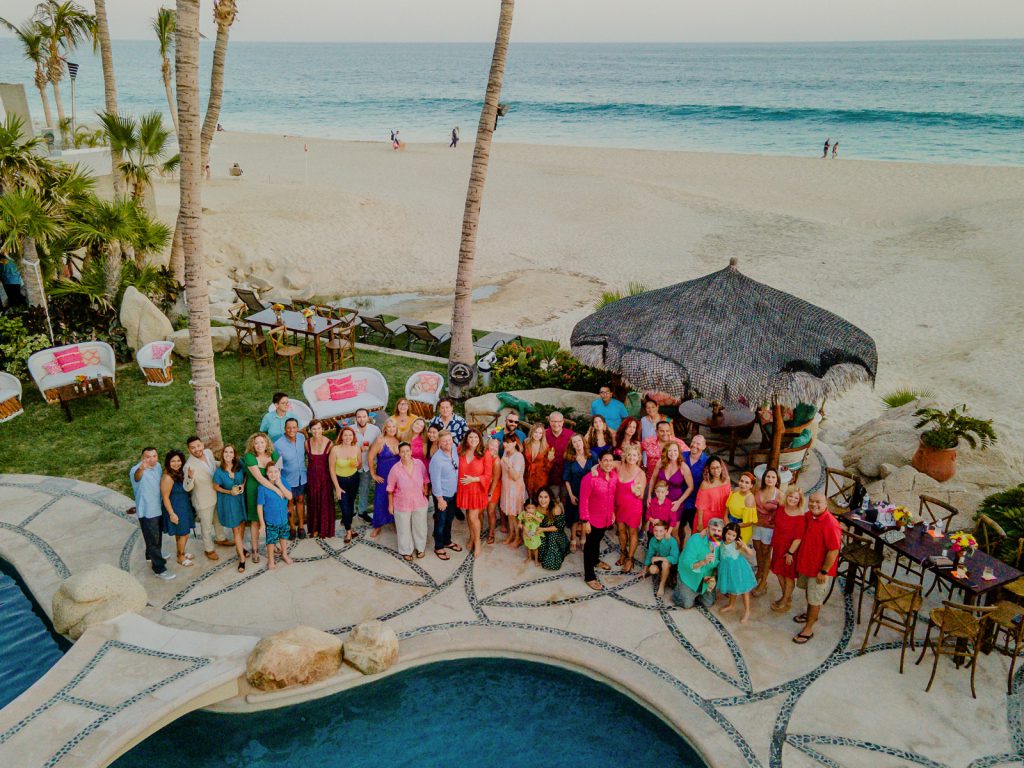 "After 20 years of creating lasting memories for our Cabo villa guests, I was so moved to share my special birthday and career anniversary with my loved ones and simultaneously show off the great work our team does in Los Cabos," says Julie.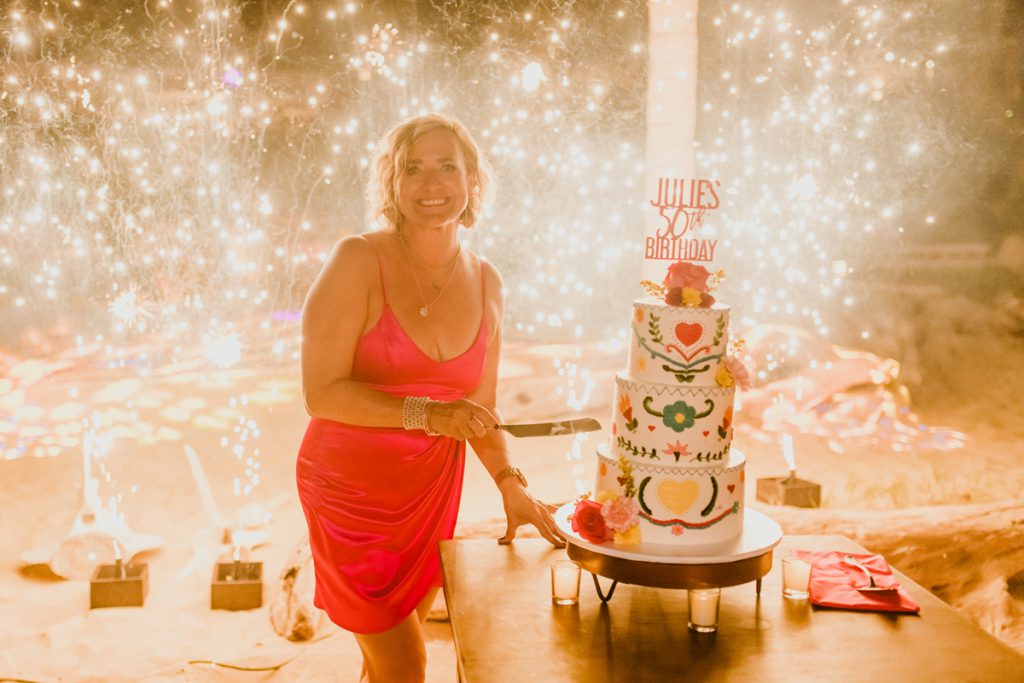 Happy birthday and happy CaboVillas.com anniversary, Julie!
Special thanks to:
Oswaldo Lieras
Creative Destination Events
Cabo Linens, Things & More
Cabo Floral Studio
Chile & Lime Catering
Villa las Rocas