Cabo Marine Show Returns to Cabo San Lucas May 1-4, 2013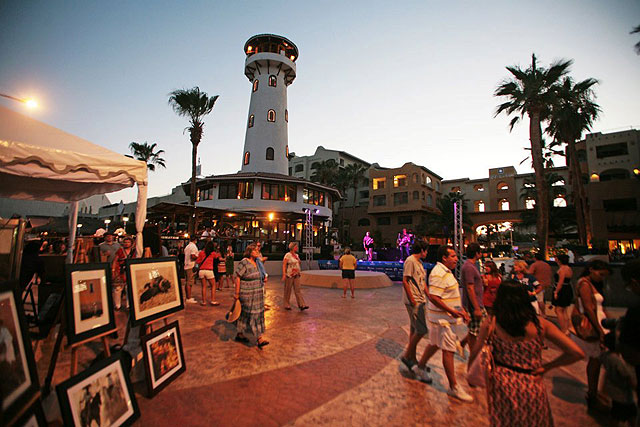 This year, more than 50 local, national and international companies will display more than a dozen vessels, plus the latest in gadgets, engines, gear, marine products and accessories at the Cabo Marine Show, taking place May 1-4 at the Cabo San Lucas Marina. There will also be live entertainment and great food with free admission. "The Cabo Marine Show is much more than a nautical-themed event," says Sergio Igartua, founder of the event. "It's also about creating a network between exhibitors and local business owners." We talked to Sergio about the event's highlights:
What's new and exciting for this year's Cabo Marine Show? We have so many great exhibitors this year, including the prestigious Bisbee's Black & Blue Tournament.
What makes the Cabo Marine Show so special for nautical enthusiasts? It's currently the only running boat show and marine products and services fair on the entire Pacific coast of Mexico. Our five-year goal is to become the "Largest Marine Networking Event in Mexico."
However, the Cabo Marine show is not just for marine industry insiders. What can Cabo vacationers enjoy during the event? Los Cabos travelers will enjoy the free admission and live music in open-air setting with food and beverage specials at surrounding restaurants and bars. This is a great opportunity to explore tourism-related offerings such as vacation villa rentals in Cabo (courtesy of exhibitor CaboVillas.com), residential living, vacation club ownership and resort offers, as well as some of Cabo's best sport fishing and luxury yacht charters. The main dock will be open to the public granting access inside and out to luxury vessels for sale and charter. In the heart of downtown Cabo San Lucas, the Cabo Marine Show is unique in that it provides nightly live entertainment from local musicians right on the marina waterfront surrounded by top restaurants and bars. It is the only boat show in Mexico that offers an open-air, waterside setting with free admission to the general public.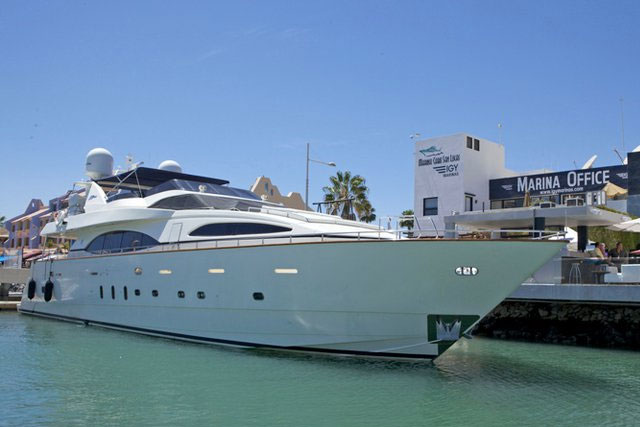 What are some of the more unique offerings (products, services, etc.) during the Cabo Marine Show? Visitors will have the chance to pre-register for the Bisbee's Los Cabos Offshore and Black & Blue Tournaments. There are also IGY Marina promotional rates and specials for berthing your boat or yacht at the Cabo San Lucas marina. Grand Motor-Sports will be showcasing new water and desert sport vehicles and products. In addition, there will be tequila tastings, hotel and sport fishing specials along with an array of boat and marine related products and services.
How has the Cabo Marine Show evolved over the years? The Cabo Marine Show is well on its way to becoming the signature boat show and marine products and services fair for Mexico. Its location in Los Cabos is what sets it apart, thanks to its proximity to mainland Mexico, the United States and Canada. We've grown in number of marine industry exhibitors as we consolidate our in-water display portion to include new and used vessels for sale, as well as more products and services from throughout Mexico and abroad.
More information: Cabo Marine Show