Cabo Sale! Casa del Mar Resort from $27/person, per night!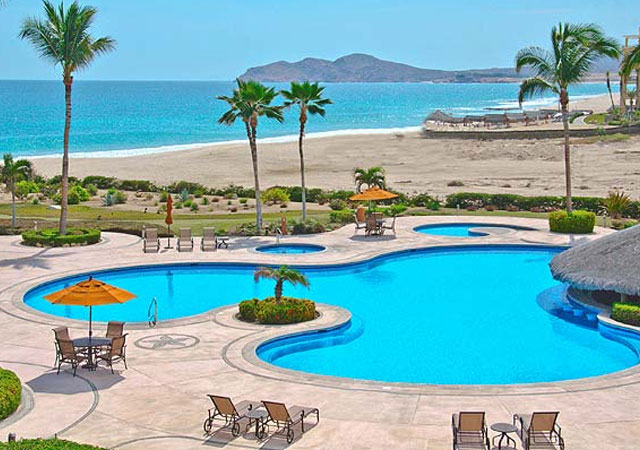 If you're looking for a one-of-a-kind retreat in Los Cabos, look no further than Casa del Mar Resort offering beautifully-appointed condos overlooking the incredible turquoise waters of the Sea of Cortez. This romantic property boasts attractive swimming pools just steps to the warm sands. Conveniently located in the Corridor region of Los Cabos, you're just minutes to beautiful historic San José del Cabo and a short drive to all the fun of Cabo San Lucas. Whether you're in Cabo to go fishing, play some golf or just enjoy some much-needed relaxation, this is truly a breathtaking spot to get away from it all. Sip a cool drink as you watch migrating whales pass offshore, take a long stroll on the magnificent beach, play a round at one of the championship golf courses nearby or simply soak up the sunshine around the swimming pool as you listen to the sounds of the sea. Vacation paradise awaits!
Casa del Mar Sale!
For a limited time, you can take advantage of savings of up to 40% when you book a 1-bedroom or 2-bedroom unit at Casa del Mar. Sale rates begin at just $27/person, per night. But act fact, this sale is valid only when you book by May 13, 2013.
For more sale details and info, check out Casa del Mar Resort….