Cabo's In-Villa Spa Specialist: Interview with Suzanne Morel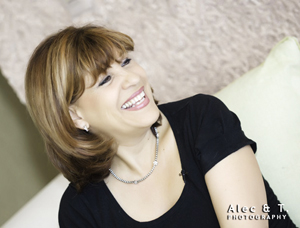 While Cabo's elite spas are gaining a deserved reputation as some of the most extravagant in the world, some of the area's best massages, beauty services and body treatments can be had right in the privacy and comfort of your own vacation villa rental.
There's just nothing more relaxing than following up a soothing massage on the terrace of an ocean-view villa with a refreshing dip in your private pool. The destination's premier mobile spa company, Suzanne Morel Face & Body Care, delivers all the spa accouterments and décor right to villas and yachts throughout Los Cabos—from bridal beauty parties to customized spa sanctuaries for celebrity clientele looking for a bit of pampering minus the paparazzi. We sat down with the company's founder, Suzanne Morel, to chat about what makes their services so unique. Born in Montreal to a family of salon owners, Suzanne's made her passion for offering exceptional beauty services a lifetime pursuit. Her hand-picked team of highly-trained therapists and event coordinators has been recognized among the finest in Los Cabos.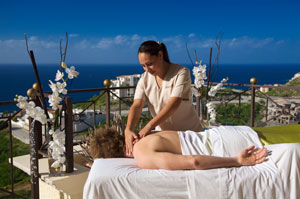 How long have you been in the spa business? I've been in the beauty business my entire life. My grandparents and parents owned multiple salons, and I grew up learning to provide exceptional, conscientious and professional service. Later, my husband Pierre and I moved to Florida where we opened a licensed beauty school and a successful spa in Ft. Lauderdale.
What drew you to the spa business? Growing up in the beauty business, I love making people look and feel wonderful. I also enjoy finding healthy ways to help people age gracefully.
How long have you been in Los Cabos and what do you love about the destination? I have been in Los Cabos for 10 years and I adore calling this place home! There's so much to love: the weather, the views, the fact that Los Cabos still feels like a "small town" despite the growth.
What's distinctive about your services? We really focus on the quality of the training for our staff. Our concept of delivering a genuine spa environment to each villa or location is unique—and our attention to detail in delivering an unforgettable experience is a passion of our entire team.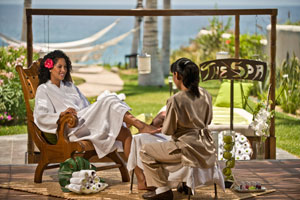 What's your favorite spa package from your menu of services? The Mexican Ritual is definitely my favorite because it embraces traditional Mexican techniques, using local ingredients such as mango and herbs as well as ancestral Mexican massage techniques. The spa package starts off with organic herbal tea, followed by stretching exercises, a body exfoliation and a revitalizing 60-minute massage. It's heaven!
What exciting things does the future hold for Suzanne Morel Face & Body Care? We are growing our destination wedding services department with our hair and make-up services on location as well as a new line of wedding linens and special event décor.
Any favorite insider tips for Los Cabos? My favorite restaurants are Nick San for sushi, Salvatore, the new Bar Esquina at the Bahia Hotel, the beautiful Hacienda Cocina, Ruth's Chris…the list goes on and on! I think we are getting more and more great restaurants in Cabo all the time. Also, you can never go wrong with ordering seafood when you come to Los Cabos!
More About Suzanne Morel Face & Body Care…