Begin your lavish vacation in style. With an array of luxurious cabanas and sultry sun beds, Los Cabos offers guests a sense of serenity. If you're staying in a private villa rental, reserving a day at a beach club is a fun way to experience another side of Cabo, with great food, drinks, and amenities. Here are the most popular Cabo San Lucas beach clubs that villa guests can reserve and visit during the day.
Taboo Beach Club
This exclusive beach club is located in a renowned five-star hotel, ME Cabo, offering Mediterranean cuisine, refreshing cocktail pairings, and a sophisticated atmosphere where you can enjoy your beach days in total relaxation.
More Information: Taboo Beach Club
Bagatelle
One of Cabo's hottest new beach clubs, Bagatelle combines stylish beach club vibes with French Mediterranean cuisine in a great setting overlooking Medano Beach. With locations throughout the world, this recognized brand is known for luxury, great food and festive hospitality.
More Information: Bagatelle
Pescadito Break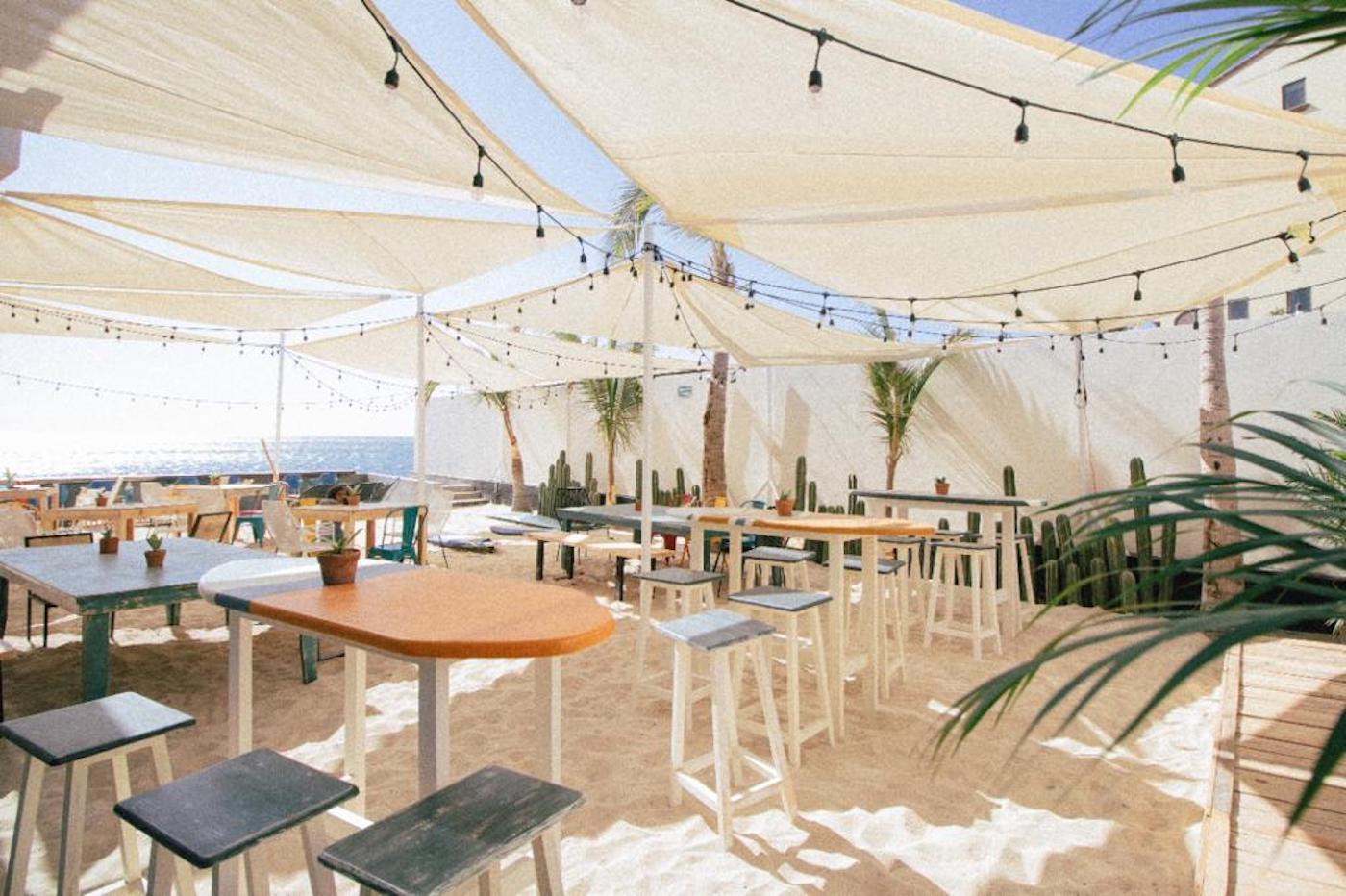 Experience an unforgettable sunset while sitting barefoot on the sand, surrounded by your loved ones, while enjoying mouthwatering Baja cuisine. This beachfront restaurant provides good vibes, great views, and amazing art decor that is just asking to be a photo-op.
More Information: Pescadito Break
Crania
With its iconic landmark of industrial re-purposed cranes, Crania seeks to launch a stylish new perspective with bold expressions, and captivating modern spaces and structures. From holistic organic cuisine to beautiful Moroccan Bedouin tents, this is a way to experience the beach in a unique and adventurous style.
More Information: Crania
SUR Beach Club
Enjoy the vibrant atmosphere accompanied with music curated daily by DJs & Live Music. No matter what you're craving – a chilled bottle of rosé, a muddled cocktail, fresh oysters, ice-cold Pacificos, or anything else from Chef Andres' inventive and internationally-inspired menu.
More Information: SUR Beach Club
Mango Deck
Take in stunning views of Cabo San Lucas Bay from the beachfront Mango Deck while you watch every sport you love, enjoy a two-for-one happy hour all day, and vibe to live music all day.
More Information: Mango Deck
Billygans
A tropical paradise right in the middle of Médano Beach. This beachfront restaurant is the perfect combo of fun and relaxation. Enjoy your toes in the sand as you dine at a table with their amazing ocean view and wide variety of flavors from the menu. From relaxing hour to Happy Hour, Billygans has you covered.
More Information: Billygans
Start planning your relaxing Cabo vacation now: