Desert Oasis: The Mountain Waterfall of Los Cabos
Looking for a different kind of watering hole? In Baja Sur, a hidden desert waterfall invites a dip.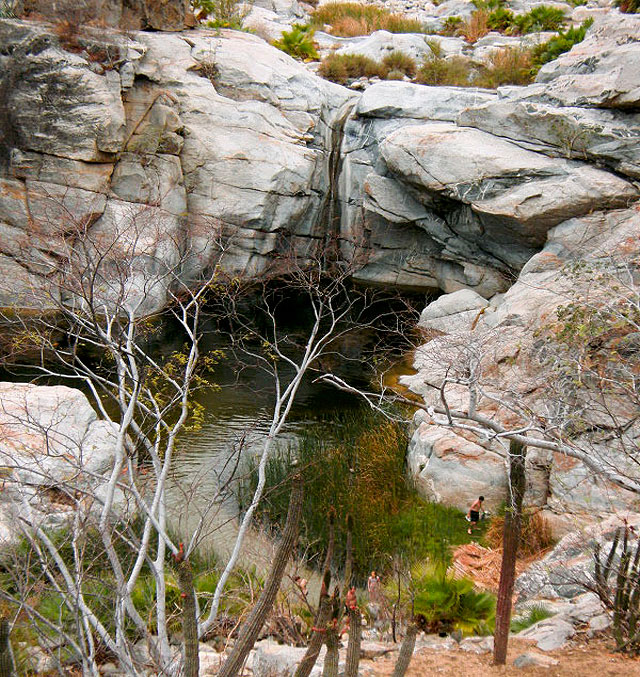 It's easy to think of Los Cabos as a series of photogenic beaches and luxury resorts. However, an entirely different world lies in the striking desert hills away from those brilliant blues of the Sea of Cortez. Any first-time visitor to Baja California Sur is struck by the towering cardon cacti, gracefully swooping vultures and the seemingly parched landscape. The truth is that this dramatic desert landscape holds some enchanting surprises—including authentic Baja villages and a magical oasis complete with waterfall.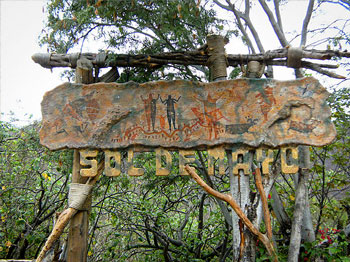 One of the real highlights of a trip out to this area (still located within the municipality of Los Cabos) is the beautiful pool and waterfall at the Cañon de la Zorra ("Fox Canyon") at Rancho Sol de Mayo, surrounded by granite formations. Local tour companies offer excursions to the waterfall, where you can learn about the delicate natural flora and fauna from experienced guides, hike and take a refreshing dip into the clear mountain water—a truly striking sight in the Baja desert. If you get the chance, be sure to also visit the pristine local hot springs at Santa Rita with your tour. Bring sturdy shoes, sun block and a swim suit for an unforgettable experience.About an hour from San José del Cabo, you'll find Miraflores and Santiago, small towns nestled in the Sierra de la Laguna, the rugged mountain range dominating southern Baja Sur. Designated as a protected, UNESCO-recognized biosphere, the Sierrra de la Laguna is home to a unique desert ecosystem. Quiet Miraflores is known for its traditional leather crafts, ranches and organic farms. Further along the highway, Santiago is another peaceful farming community, with a traditional plaza, a charming old church, several colonial buildings, and a small zoo. When you explore the countryside beyond either village, you'll discover unexpected hot springs, waterfalls and inviting natural freshwater pools.
PHOTO GALLERY – Mountain Waterfalls and Hot Springs of Los Cabos
More Information:
High Tide Los Cabos: Head out on a Baja Jeep tour to visit Santiago and the Fox Canyon waterfall.