A Gourmet Journey with Hacienda Encantada's Dine-Out All-Inclusive Plan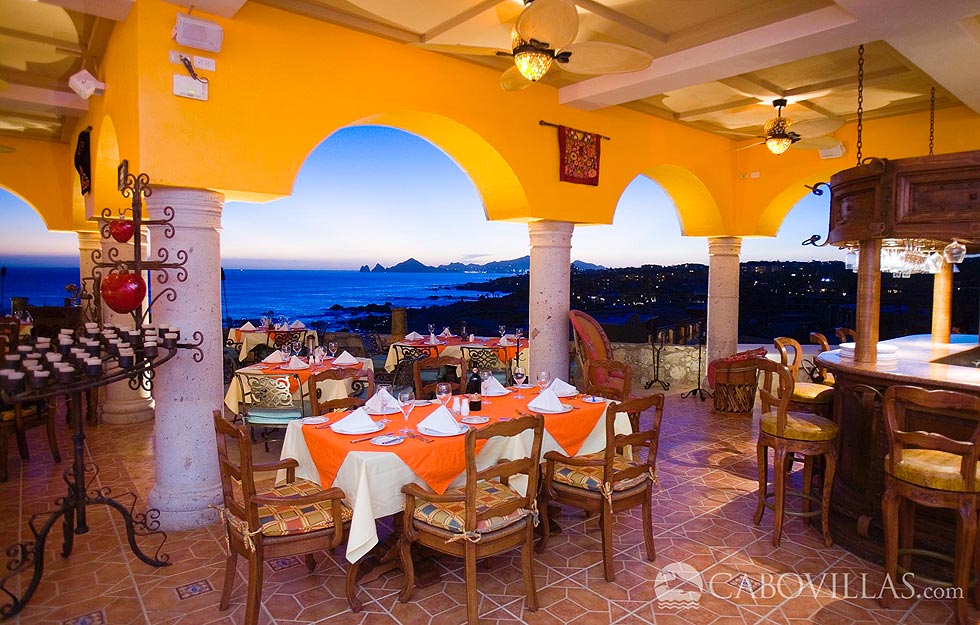 Lucky guests at the Hacienda Encantada Resort & Spa often catch unforgettable sights of migrating whales passing along the Los Cabos coastline. With spectacular views of the Sea of Cortez, this breathtaking all-inclusive resort is a favorite for romantic retreats and family getaways alike. Cascading along a terraced hillside setting down to the shore, the resort's beautiful architecture serves as a magnificent complement to the panoramic vistas. Admire those views as you enjoy outstanding cuisine included in Hacienda Encantada's Dine-Out All-Inclusive Plan, offering variety for every taste.
While the exceptional amenities, friendly service and attractive accommodations at Hacienda Encantada are certainly noteworthy, the resort's excellent all-inclusive program is definitely a centerpiece of the vacation experience. Guests can enjoy an exciting variety of creative gourmet dining options.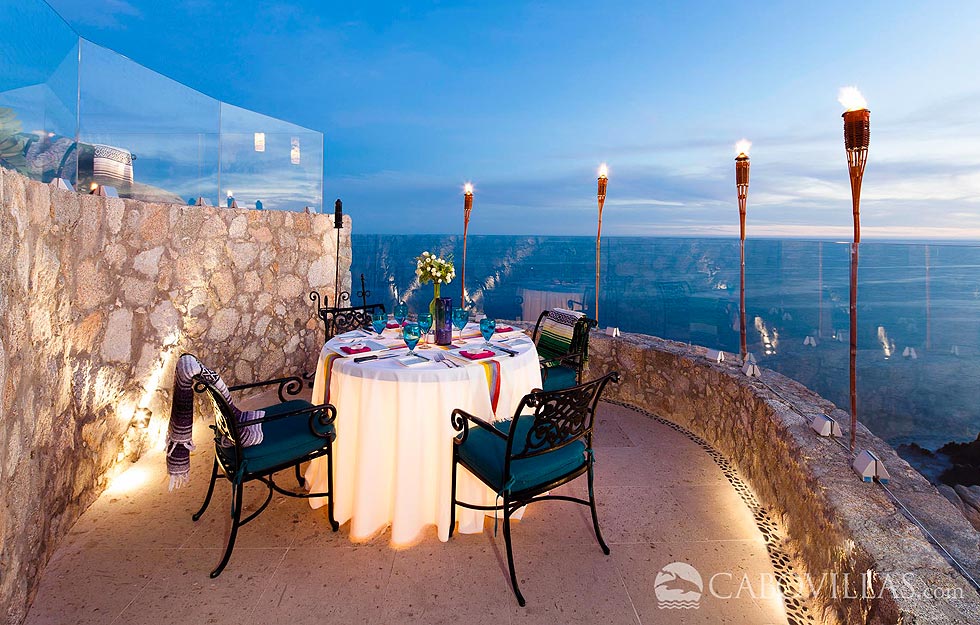 Among the excellent dining choices offered in Hacienda Encantada's Dine-Out All-Inclusive Plan, guests can enjoy both á la carte and buffet options including:
La Trajinera Restaurant: Contemporary authentic Mexican cuisine
Los Riscos Restaurant: Seafood and mesquite-grilled meats.
Las Marías Restaurant & Bar: Authentic Mexican cuisine.
La Pérgola Restaurant & Pool-Bar: Delicious casual poolside lunch.
El Patio Snack & Pool-Bar: A swim-up sports bar with gorgeous views of the Sea of Cortez and tasty snacks.
El Eden Tequila & Taco Bar: Enjoy a selection of tacos and tequilas.
Barolo Cucina Italiana: Traditional Italian cuisine.
Il Forno Pizza alla Legna: Delicious wood-fired pizzas.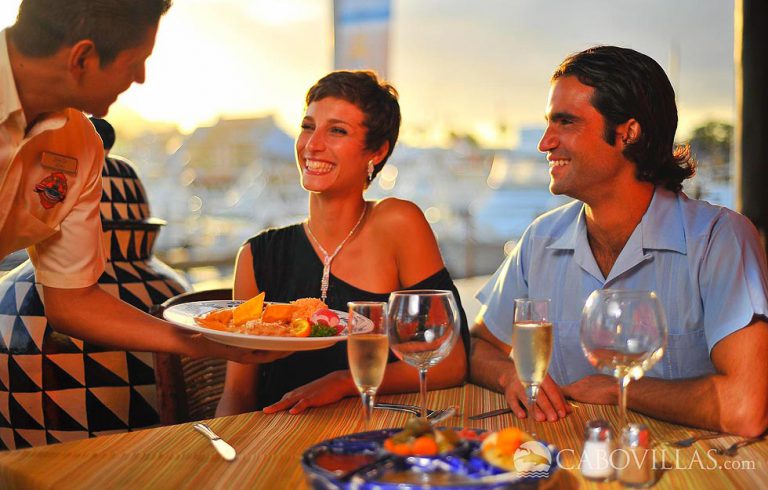 In addition, guests at Hacienda Encantada Resort & Spa can enjoy additional dining options at the Marina Golden Zone in Cabo San Lucas. A convenient shuttle is available to transport guests to the resort's sister property, Marina Fiesta Resort & Spa located in the heart of Cabo alongside the famous marina. This allows you to experience two very unique settings and enjoy an even greater selection of dining choices. Be sure to stroll the marina to browse the many shops and admire the beautiful yachts.
Dine Out Privileges for guests of Hacienda Encantada at the Marina Golden Zone are available after 6 PM and  include:
Jack's Bar & Grill: Pirate-themed atmosphere and an international menu.
Baja Lobster Co: Enjoy dining in the air-conditioned dining room or on the patio at this seafood grill
Imomo Sushi: Creative sushi rolls and a relaxed dining experience
Presto Ristorante: Authentic Italian cuisine including pasta, pizza and more.
Los Deseos Restaurant: Outstanding Mexican cuisine at this marina-front eatery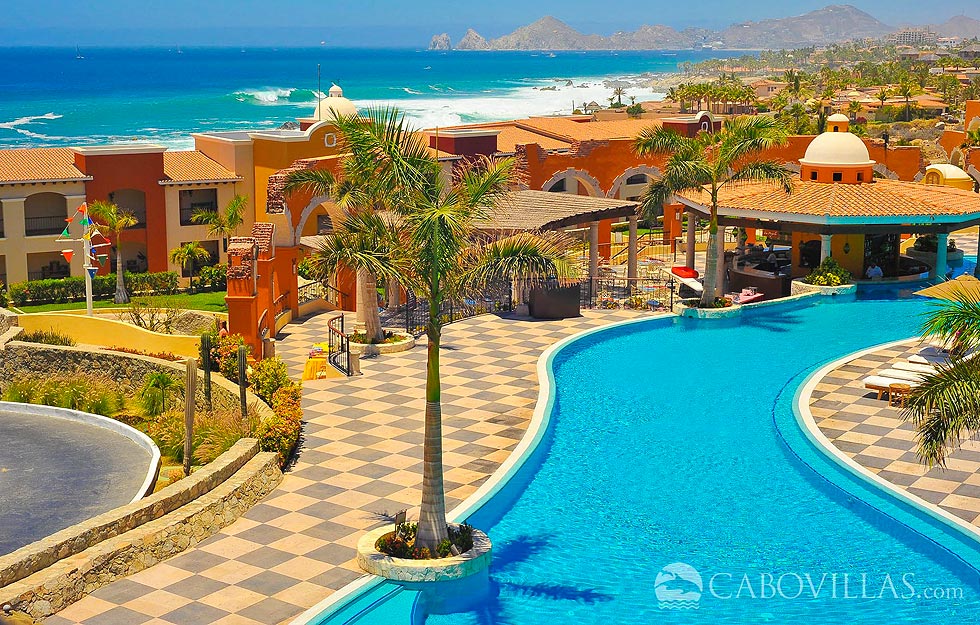 In addition to the great cuisine, Hacienda Encantada offers a host of amenities to make your vacation truly unforgettable. Traditional artwork, fine furnishings and breathtaking architecture create a refined ambiance evoking the elegance of old Mexico. Relax around one of the spectacular swimming pools or treat yourself to a soothing massage or body treatment at the spa. The Kids' Zone offers fun for the youngest guests. The beauty of the natural surroundings is sure to enchant you. Take advantage of a variety of available activities, including theme nights, aqua aerobics, cooking classes, horseback riding, volleyball and more.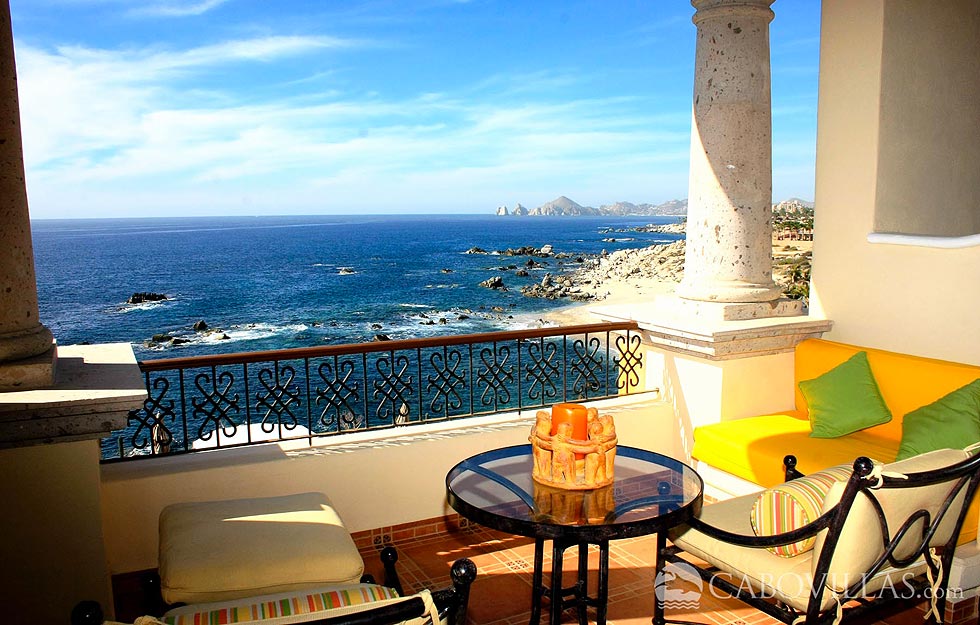 Start planning a perfect getaway in Los Cabos, Mexico!
More Information:
Hacienda Encantada Resort & Spa